Court House Squash & Wellness has completed a major renovation that includes an interactive rowing studio with Technogym Skillrow machines and technology that is used and designed by Olympic athletes.
A spokesperson said, "The health and wellness company has significantly increased the size of the Victoria Street location by re-purposing the premises once occupied by the popular Rumbar.
"Upgrades to the central location include an extensive selection of new cutting edge equipment by Technogym, a new cardio center and an indoor rowing studio built to a high athletic performance standard."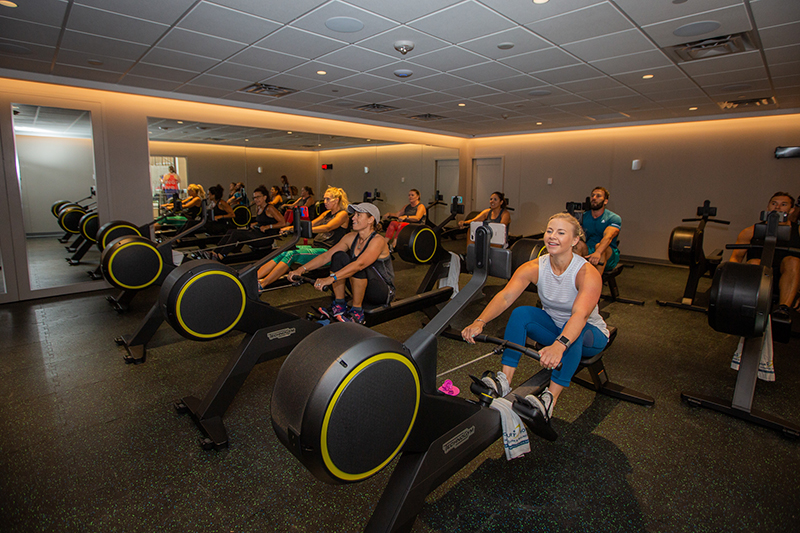 "The upgrade to Court House Central is part of a 'beyond the gym' vision of Richard Burns. In 2016, the Court House founder built a second fitness club location, Court House West, in the basement and the first level of the Belvedere Residence building with a focus on group cycle, also known as spinning.
"By investing in Bermuda's fitness industry, he believes that his club can play a part in supporting a healthier and more active population."
"I believe it is essential to our continued success that we reinvest a high percentage of our profits each year back into the business," said Mr Burns. "This year we have spent over a million dollars upgrading the equipment, technology and the physical plant."
"I am proud of our more than 25 dedicated professional staff here, both full and part time. We offer financial assistance annually to further their education in this industry and give them the time off to accomplish that task. They play an integral role as to why we are the leader in health and wellness here in Bermuda."
A spokesperson said, "The surge in popularity for indoor rowing classes in Europe and North America has come from innovative upgrades to indoor rowing machines and connected technology. The Skillrow machines at Court House, for example, resemble the feeling of rowing in water and allow class participants to row in real race conditions that are projected at the front of the class.
"There are also significant health benefits from rowing. It falls under the category of Low Impact Training [LIT] because it is easier on the bones and joints and does not include weights, running or jumping. Furthermore, you could expect to use 85% of your muscles in a rowing workout and burn approximately 300 calories in 30 minutes."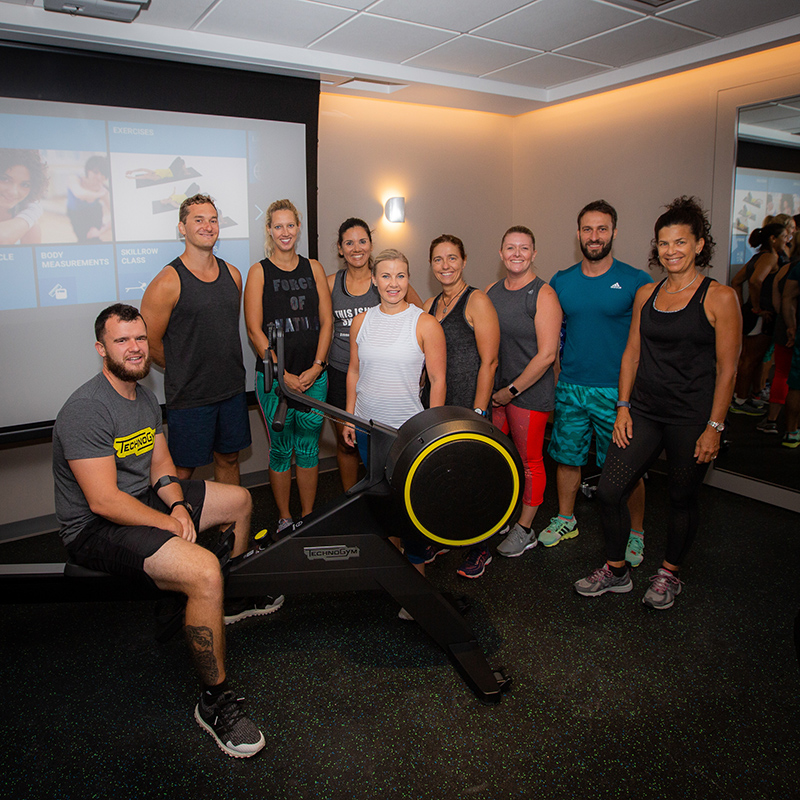 Group Instructor Brandon Willett said, "They are designed to challenge and improve our cardiovascular health as well as to increase the overall power output of the body. Instructors will use many tactics to build heart rate and strength, including individual and team races, all of which will be backlit by fun and upbeat playlists."
"By using the Skillrow technology, including the MyWellness & Skillrow apps, members will be able to track their live in-class statistics and their progression over time."
A spokesperson said, "As Bermuda continues to attract global notoriety for exceptional athletes and is developing a strong sports tourism program, Court House believes that it is equally important to have high standard fitness facilities for locals. As a comprehensive fitness facility with two locations in Hamilton, there are options for fitness enthusiasts of all levels.
"To find out more about indoor rowing at Court House, visit courthouse.bm."

Read More About