Earlier today, the Minister of National Security, Wayne Caines led an Emergency Measures Organisation [EMO] meeting to get the latest updates on Hurricane Humberto from the Bermuda Weather Service.
The meeting was attended by Premier David Burt, Deputy Governor Alison Crocket, Police Commissioner Stephen Corbishley and senior officers from various Government Departments such as the Bermuda Police Service, the Bermuda Fire & Rescue Service, the Royal Bermuda Regiment and the Ministries of Public Works, Education and Tourism and Transport.
You can view our live updates on Hurricane Humberto here, and all our coverage of Hurricane Humberto here.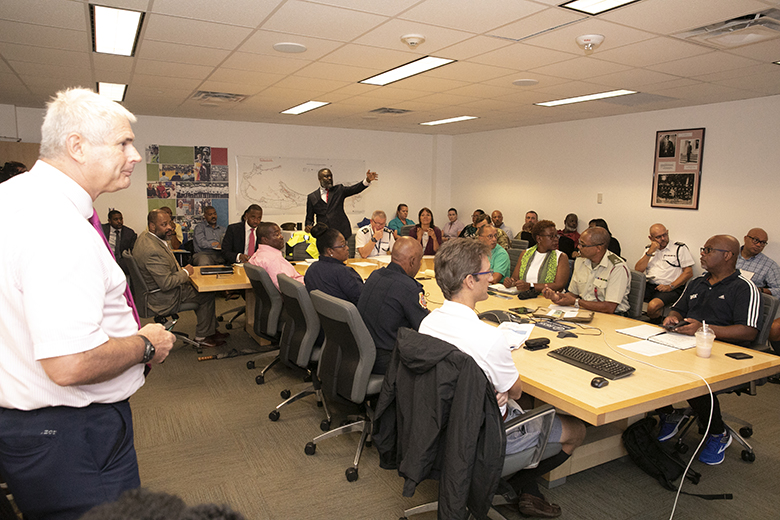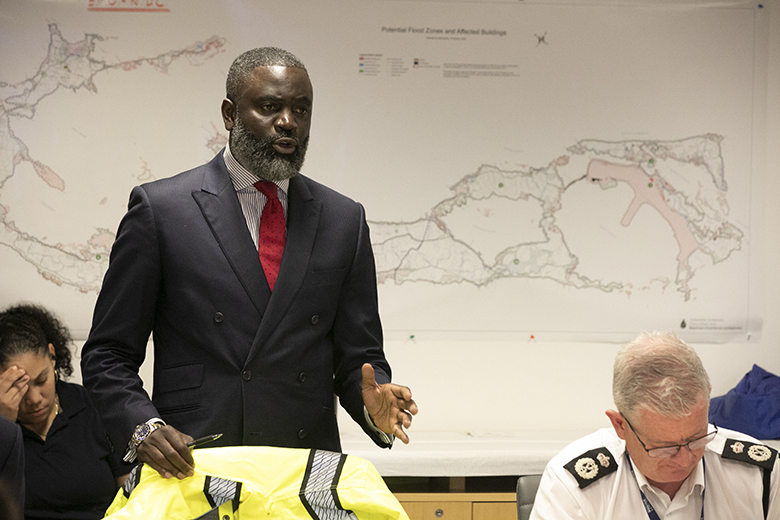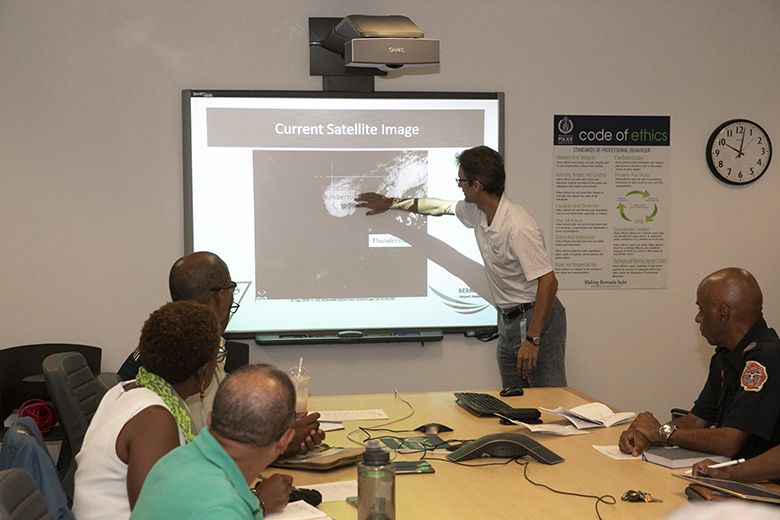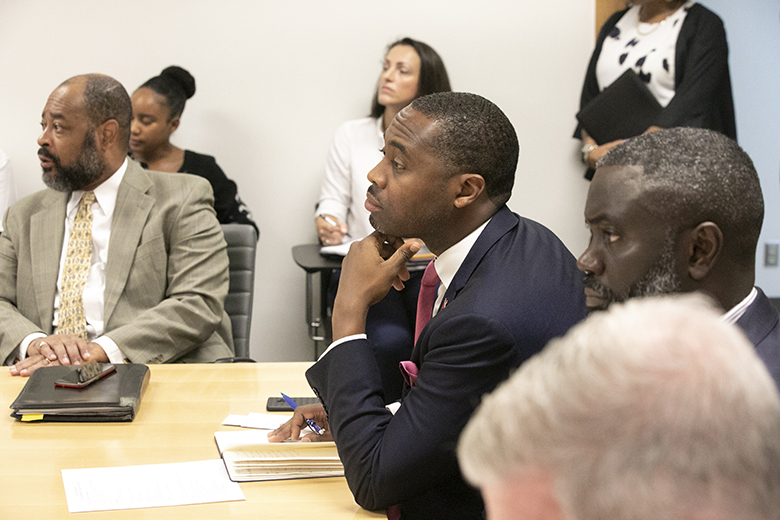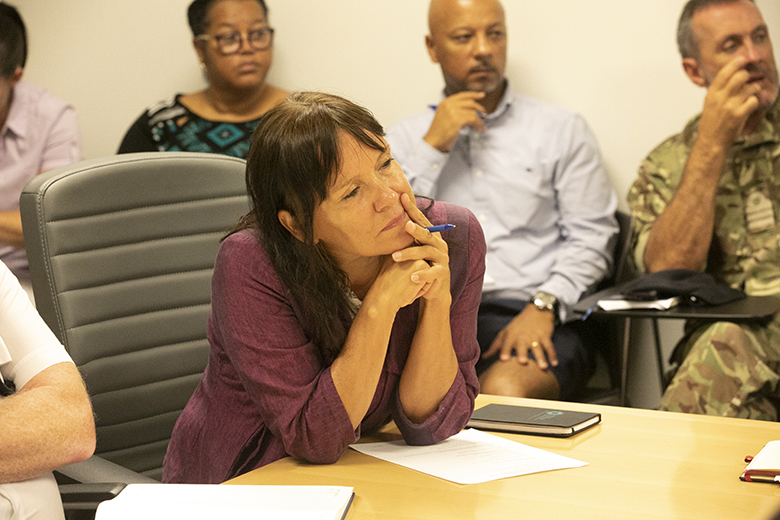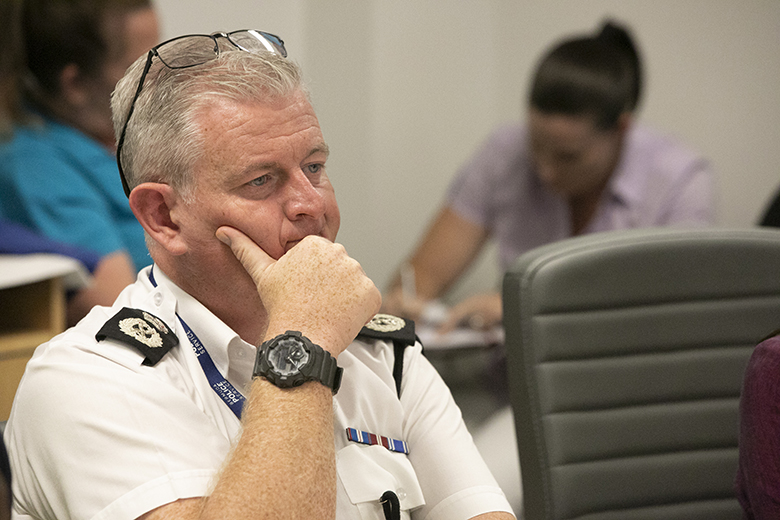 Read More About