The Bermuda Fire and Rescue Service [BFRS] held a launch for the second volume of their Fire Safety Activity and Coloring Book today [Sept 27] at the Hamilton Fire Station.
Minister of National Security Wayne Caines joined Chief Fire Officer Lloyd Burchall, firefighters, former firefighters and family members at the book launch.
The 32-minute live video replay is below:
The Fire Safety Activity and Coloring book is dedicated to the memory of firefighters who have passed away. Family members of those firefighters were presented framed representations of the book.
The book titled, 'Curtis' Fire Safety Activity and Coloring Book – Volume 2', was a collaborative effort of members of the BFRS but spearheaded by Sergeant Gavin Carter.
The books will be distributed during the BFRS Fire Safety Awareness Week which is scheduled for the week of October 7 – 11, 2019. The theme for this year's Fire Prevention Week is "Not Every Hero Wears a Cape. Plan and Practice Your Escape!".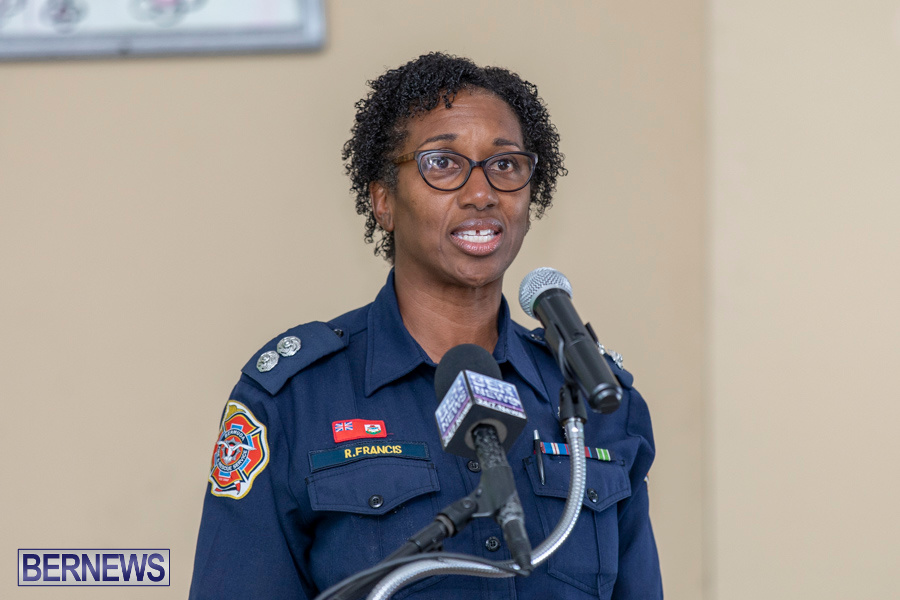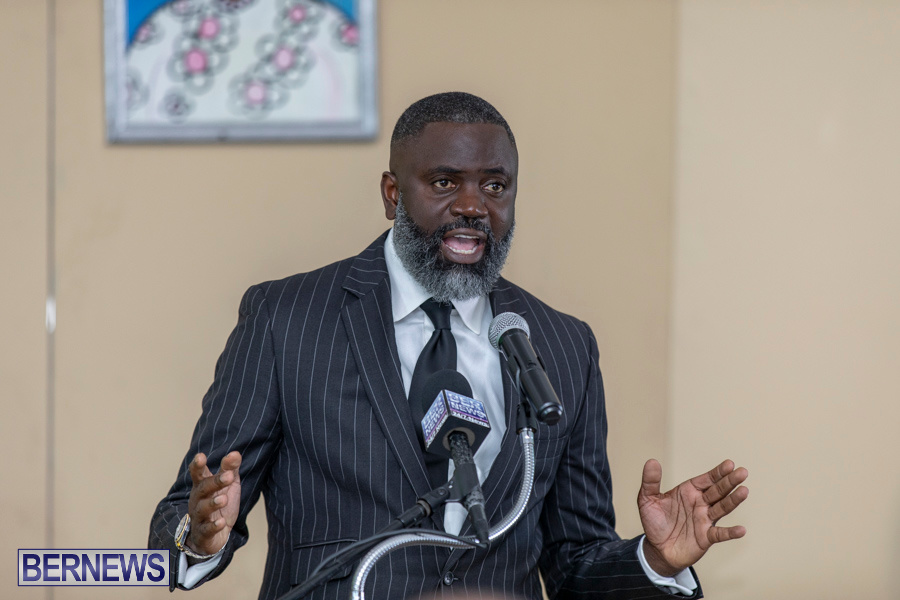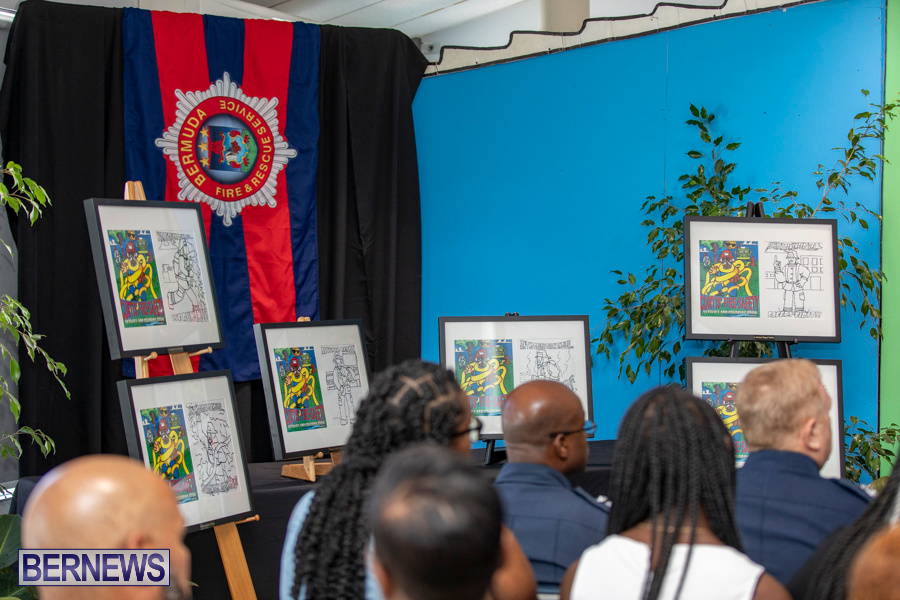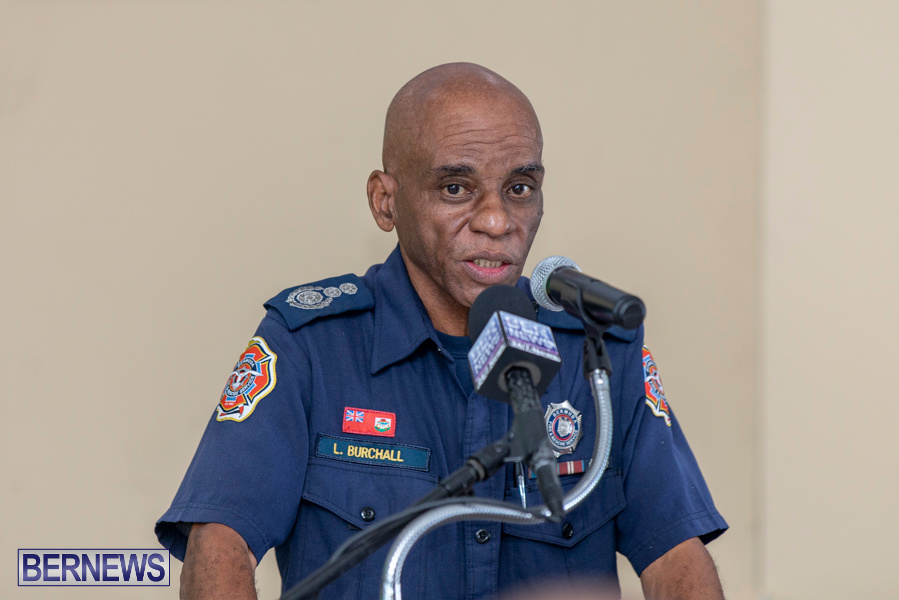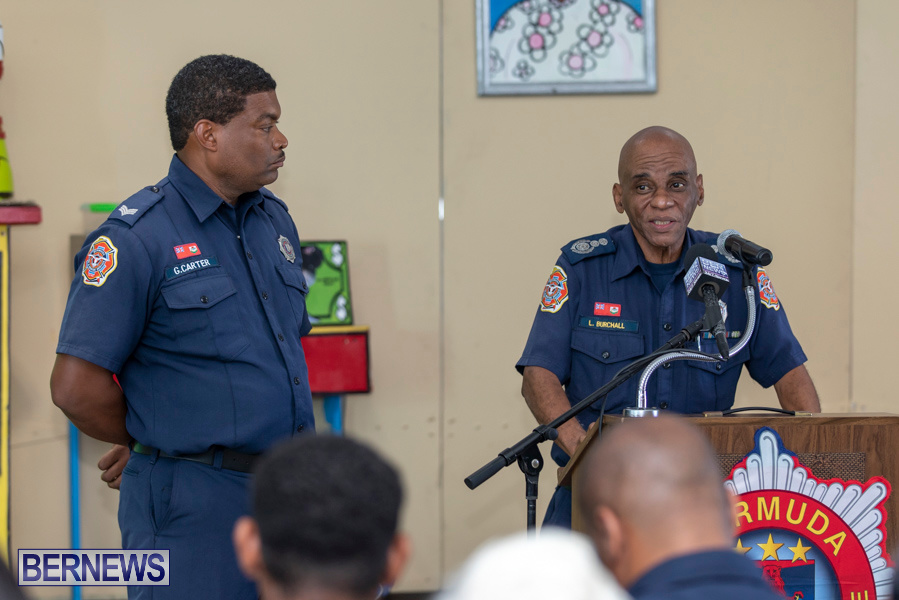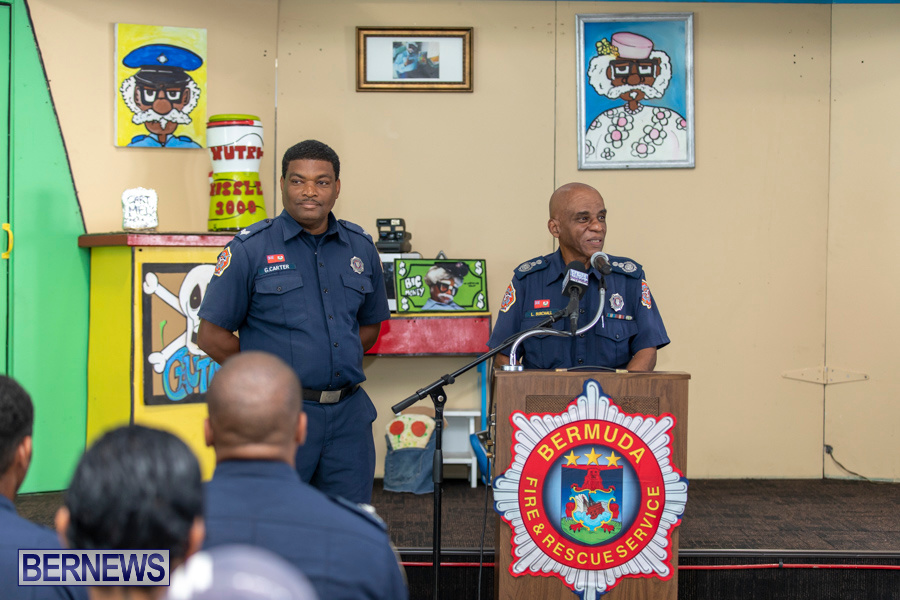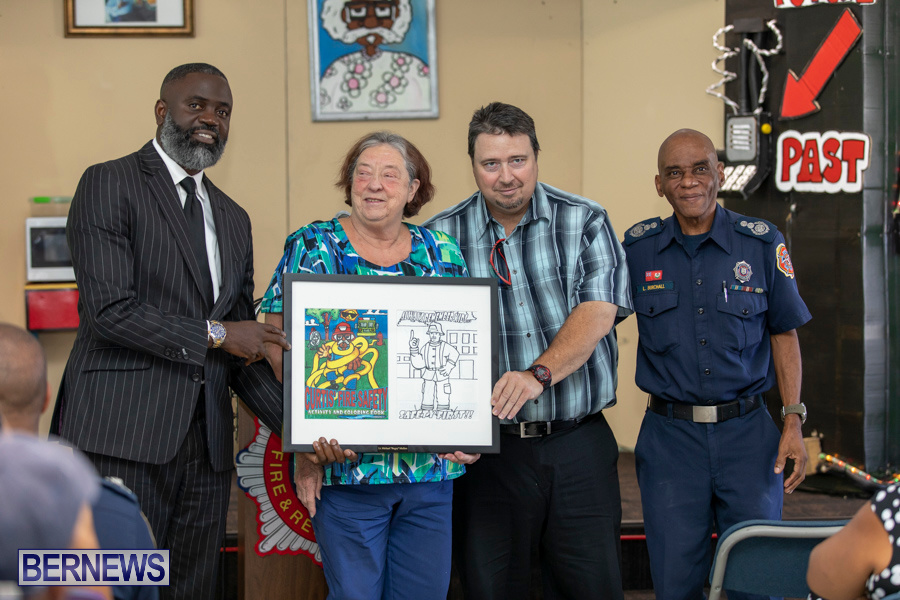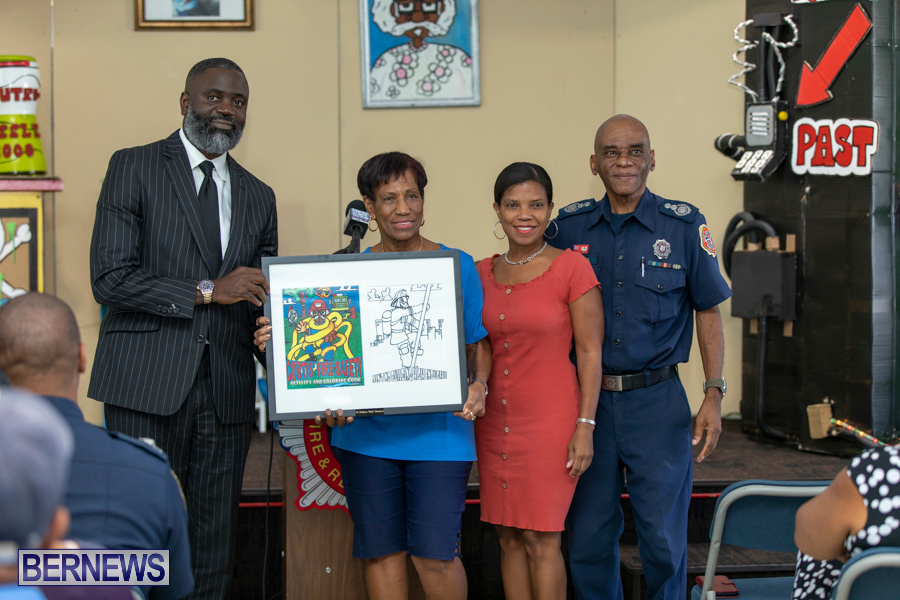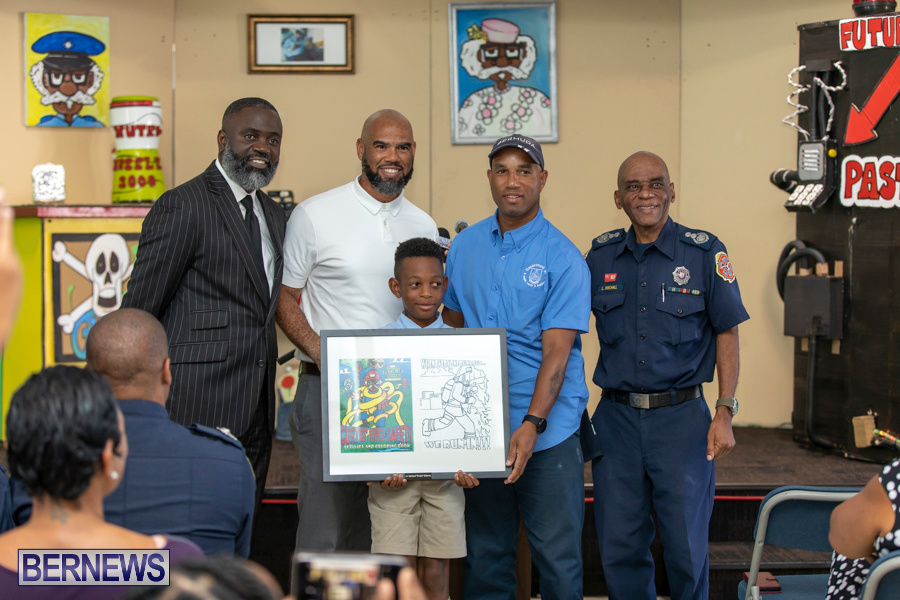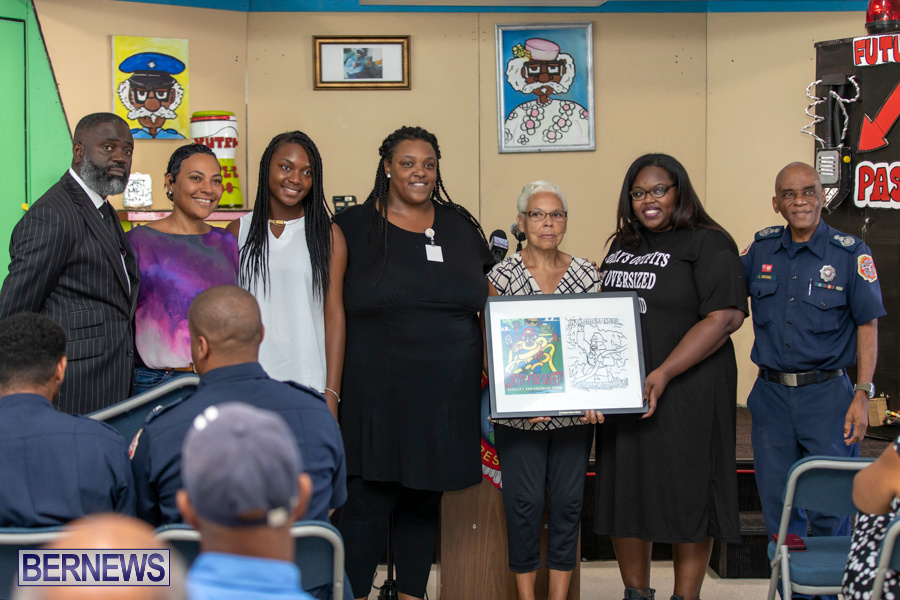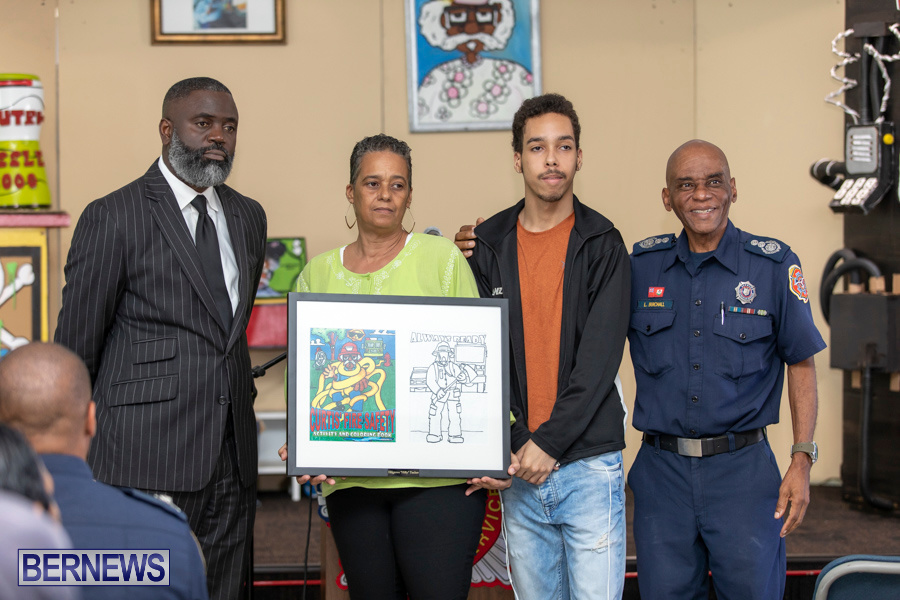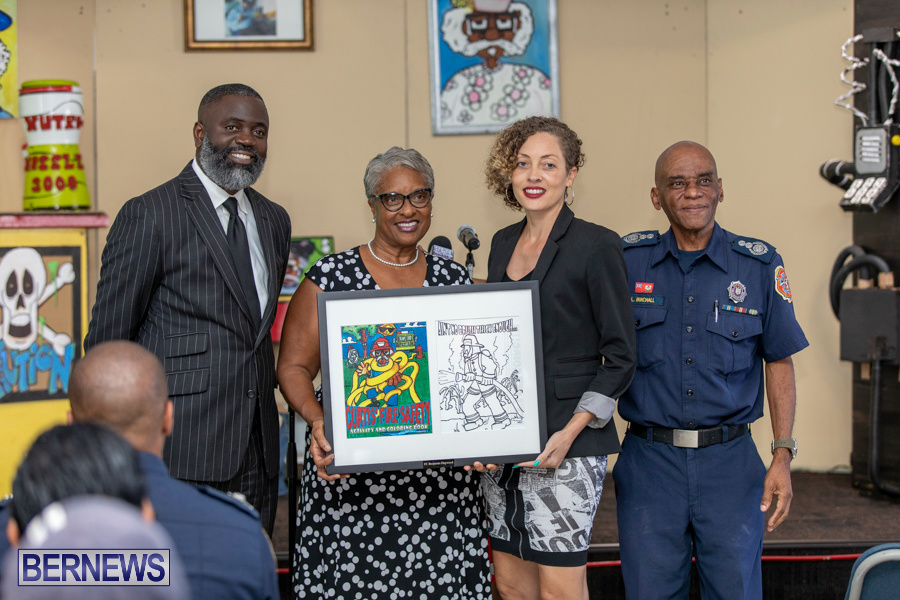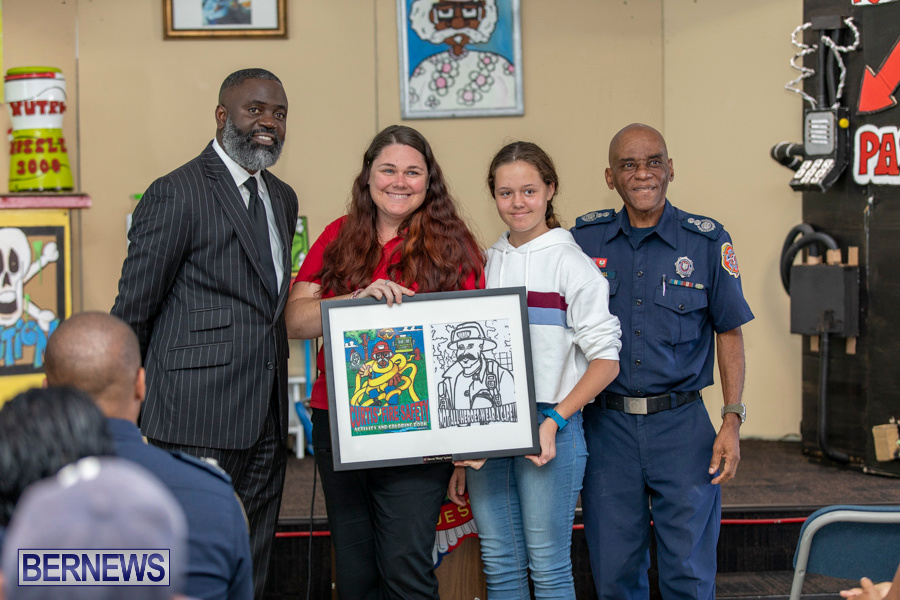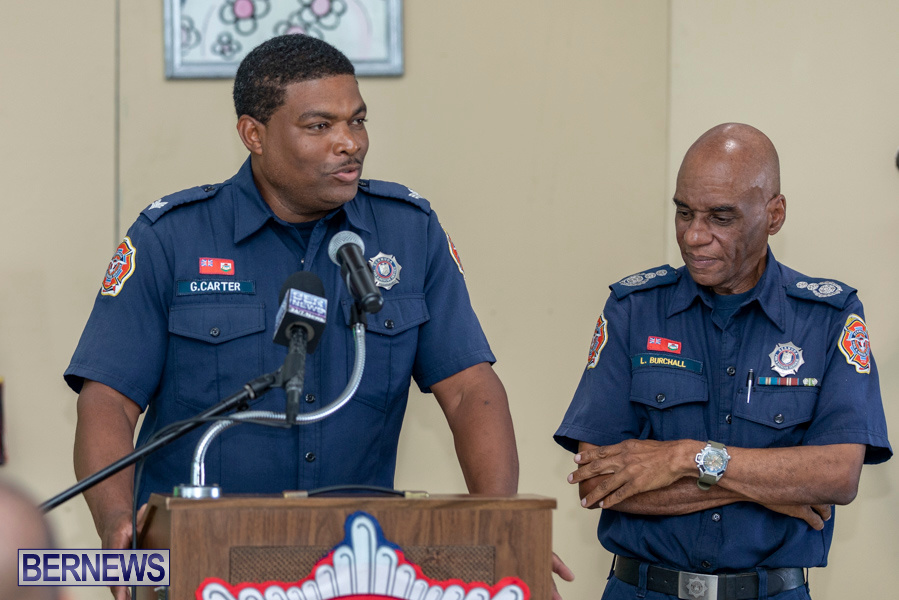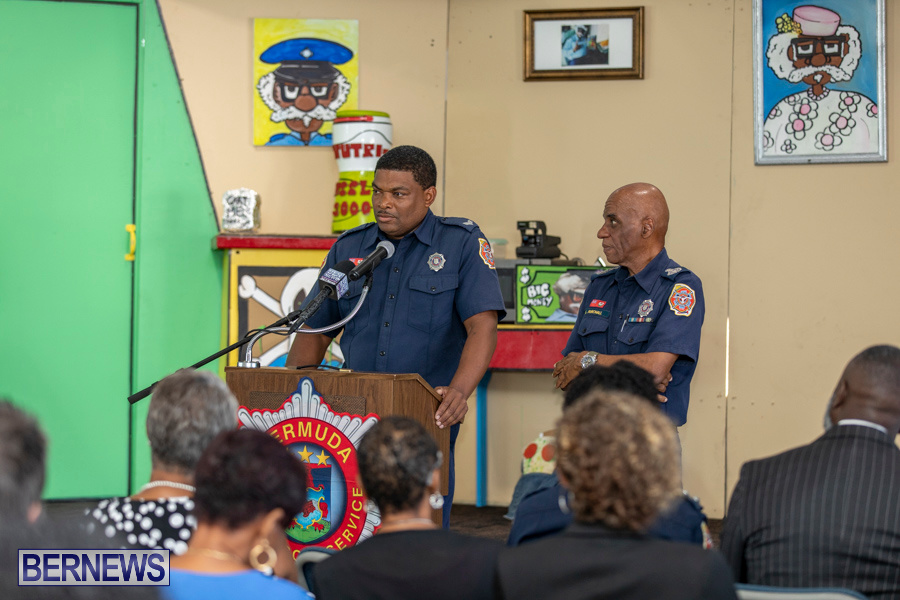 Read More About