PwC in the Caribbean and the PwC US Charitable Foundation have donated a total of US$375,000 to the disaster relief and recovery efforts in The Bahamas.
The partners and staff of PwC firms operating in the Caribbean donated a total of $125,000. The funds, raised by firms in The Bahamas, Bermuda, British Virgin Islands, Cayman Islands, East Caribbean, Turks and Caicos and Trinidad and Tobago, are being donated directly to affected families in The Bahamas, and also to the National Emergency Management Agency, the Red Cross and the Salvation Army.
PwC's Blair Burrows and David Miller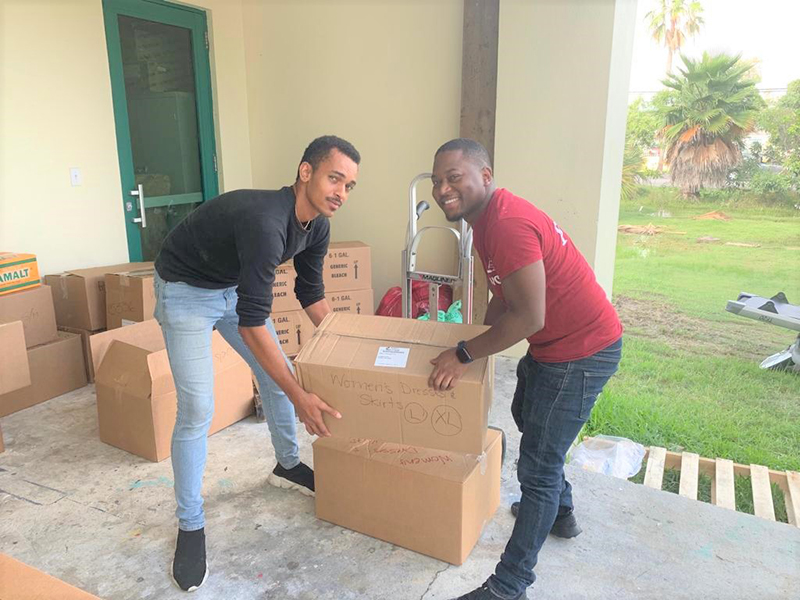 The PwC US Charitable Foundation has made a $250,000 grant to Team Rubicon USA, a non-profit that is on the ground in The Bahamas providing immediate and long-term disaster relief and support to help rebuild lives and communities.
PwC firms operating in the Caribbean have also organised a number of employee-led fundraisers and drives to collect much needed items for the people of The Bahamas and provide support to charitable organisations.
PwC's Lateisha Adderley and Kara Culmer-Wilson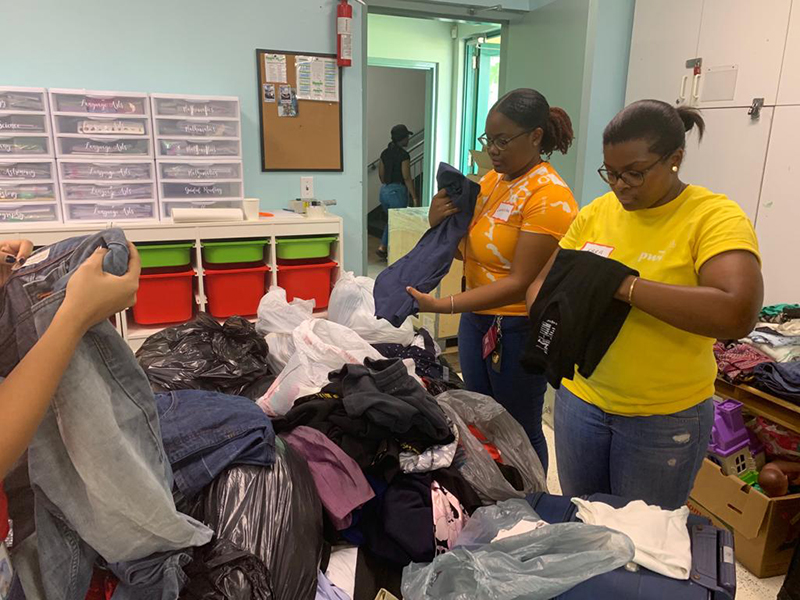 Frazer Lindsay, PricewaterhouseCoopers Caribbean Region Ltd. CEO, said: "Our thoughts are with our colleagues in The Bahamas and everyone impacted by this devastating hurricane.
"Corporate responsibility is an integral part of our business and PwC's purpose, and we would like to thank our people for their incredible efforts in raising these funds for The Bahamas."
PwC's Britney Brown, Rowkrishna Jones, Kevin Cambridge, Jasmine Cunningham, and Charnice Adderley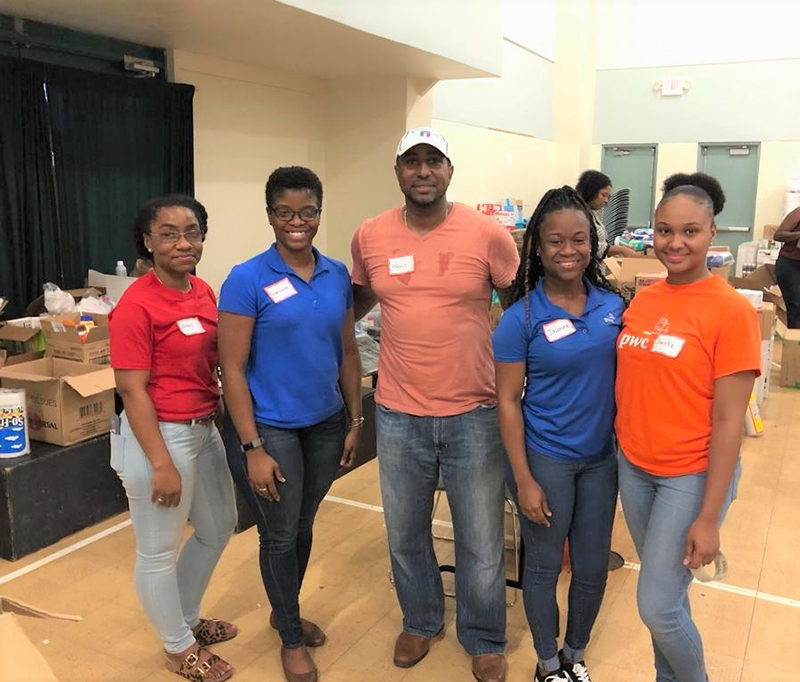 Prince A. Rahming, PwC Bahamas, Territory Leader, said: "We are grateful for everyone's thoughts and offers of assistance during this most difficult time in our nation. We are truly thankful that all our employees are accounted for and are safe, but we acknowledge and are deeply saddened that there were others who were not so fortunate.
"Our thoughts and prayers are with those families who have suffered loss of loved ones. Our partners and staff are fully engaged in the recovery efforts now as we seek as a nation to address the immediate needs of those most impacted and return the country to some level of normalcy."
PwC Bahamas' Nassau office has reopened and resumed normal daily operations. The Freeport office on the island of Grand Bahama will remain closed until further notice.
Read More About