The Bermuda Senior Men's National Cricket Team is heading to Dubai, UAE this week for the 2019 ICC Men's T20 World Cup Qualifier.
A spokesperson said, "Upon arrival in Dubai on October 5, the team will train extensively at the ICC Academy and participate in warm up matches against two teams in group B, Hong Kong and Nigeria, leading up to the first World Cup Qualifier match against Papua New Guinea on October 19.
"Bermuda then plays Singapore on October 20, Kenya on October 21 and Namibia on October 23."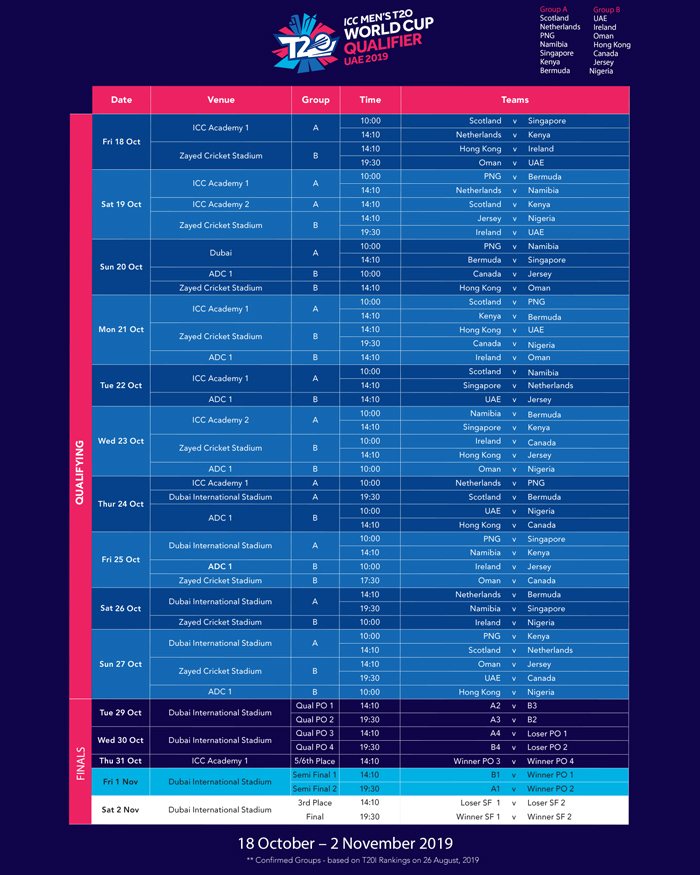 "Matches 5 and 6 will be played against Scotland and the Netherlands at Dubai International Stadium and will be televised. Details on match broadcasting will be circulated at a later date.
"If the team progresses onto the next round, the T20 play-off matches will begin on October 29."
Bermuda Cricket Board [BCB] President, Lloyd Smith, said, "On behalf of the BCB, I would like to wish the National Cricket Team well.
"With the positive attitudes and belief in themselves, which they have shown over the last couple of months, I know that they're more than capable of qualifying for the 2020 T20 World Cup in Australia.
"I believe that this is the best team to have represented Bermuda since the 2007 World Cup. Now, saying that, Bermuda, let's show the team the same support that was given to the 2007 team — and they will make us proud, like they did in August."
"The BCB would like to thank employers of the players and coaches for allowing them to represent Bermuda with their full support of the clubs, representatives, families and friends.
"For news and regular updates, follow our social media pages @bermudacricketboard on Facebook and Instagram and @CricketBermuda on Twitter or visit www.t20worldcup.com."

Read More About