If you've ever wanted to learn all about creating and posting videos to Instagram so that your business or personal brand can be more visible online, you're in luck.
A live training is scheduled for next week called Instagram Video 101: How to create videos for Instagram using what you already have. It will be taught by video confidence coach Mikaela Ian Pearman.
The masterclass will be held on November 5 at 9pm Bermuda time, 8pm eastern. Ms Pearman promises a fun, interactive training where attendees will come out knowing exactly how to create and post videos for Instagram. Because the training is virtual, students can attend from the comfort of their homes.
Photo by DW Perception: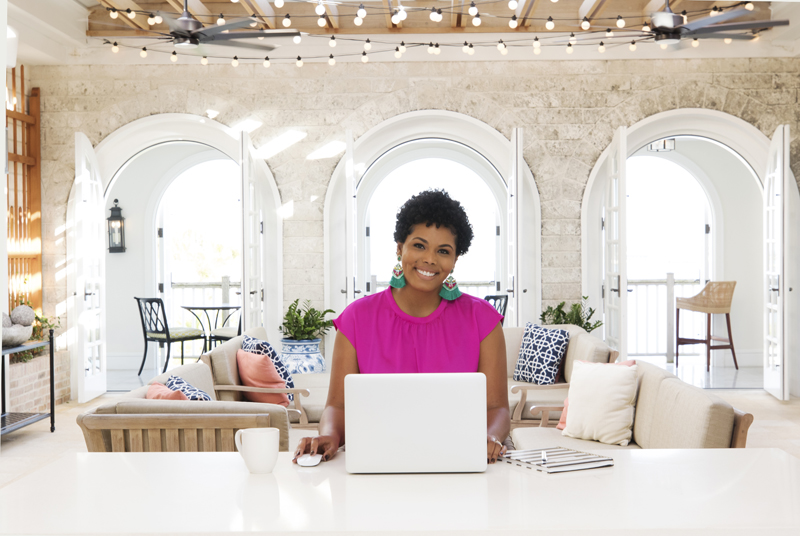 Ms Pearman says: "One of the things I'm most passionate about it helping women to get over their fears of doing on camera work to help grow their brand or business. In my research, I've learned that so many women don't do video simply because they don't know where to start.
"This live training is perfect for business owners or aspiring entrepreneurs who are interested in doing video on Instagram but aren't sure where to start. Or even those who currently do video but need a better strategy or better content ideas."
Ms Pearman will virtually walk attendees through the various options for videos on the popular platform as well as share her methods that have helped grow her following and solidify her expertise.
The training is $99 per person and comes with bonus PDFs. If you can't make the training live, it will be recorded and sent to you along with the PDF slide deck of the presentation. Additionally, there will be a period for Q&A where Ms Pearman will answer all your questions.
Asked why Instagram is the focus and not other social media platforms, Ms Pearman said: "Instagram is the fastest growing social media platform now, and it has the best features in my opinion.
"It's also a great place to be social and show off what you're working on. Also, there are four distinct areas to post videos that offer completely different experiences for your followers. Not to mention, uploading content is super easy and the platform is user friendly."
Ms Pearman encouraged entrepreneurs and aspiring entrepreneurs to step outside the box and jump in front of the camera.
"Being visible online is a great way to grow your business. It's honestly a waste to have an awesome business or to be growing a business and no one knows about it. Doing video consistently can help attract your ideal client. If you're scared or don't know where to start, I will virtually hold your hand during this training and together, we will get it done."
Instagram Video 101 will take place on November 5 at 9pm Bermuda time. A link for the virtual classroom will be sent out 24 hours before the training to those who have purchased. For more information, visit here. Also, you can email Mikaela at mikaela@mikaelaian.com if you have any questions.
Read More About
Category: All, Business, News, technology