Bermuda's Robin Horsfield finished on the podium in third place at the 2019 Caribbean Mountain Biking Championships in the Dominican Republic.
Racing in the Under 23 category, Horsfield took on the challenging field of mainly local cyclists, but overcame the home course advantage to finish in third place behind winner Jeudy Loranzo from the Dominican Republic and second place finisher Ruson Gonzalez of Aruba.
Dave Collins, Team Manager for Bermuda, said: "Racing in Costanza Hills park, 15km outside the mountain valley town of Costanza. With an elevation of 1200m the conditions are cooler than the lowlands. The race was 5 laps of a tough 4km loop with two tough climbs and a slick muddy descent.
"The race started with a fast straight, up a short dirt road climb, then into single track. Dominican racer Jeudy Loranzo took the lead and quickly established a gap on Robin and Ruson Gonzalez of Aruba.
"On the second lap Robin's chest cold got the better of him and Ruson was able to pull past him and develop a small lead [30s] which extended on the third lap [1min] after a small crash. Robin managed to make up 30s on the 4th lap but could catch Ruson"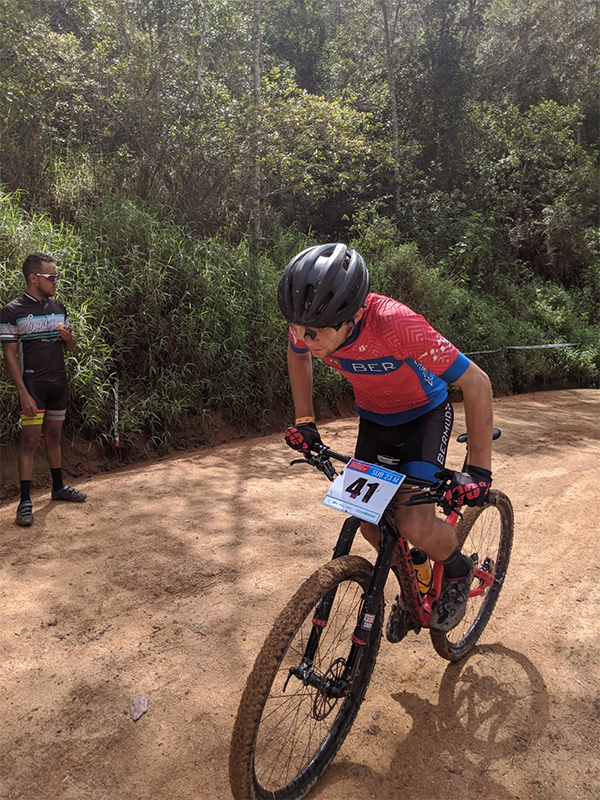 This was the first medal for Bermuda in the regional MTB championships for a discipline which continues to attract new riders locally, and BBA President Peter Dunne said,"We are thrilled that Robin was able to extend his season long enough to make it to this championships in Dominican Republic.
"Making the podium was a great achievement and we could not be happier with the professional manner in which he prepared himself for racing. It is important for us to have our national champion compete in the region and we look forward to participating with a larger Bermuda team in future editions."

Read More About