As part of a busy day of holiday observances, Premier David Burt and Azorean President Vasco Cordeiro formally opened The Casa Dos Acores [House of the Azores] earlier this afternoon [Nov 4].
Premier Burt and President Cordeiro conducted a plaque unveiling for the building which is now the new home of the Bermudian charitable organisation, which is located near Admiralty House.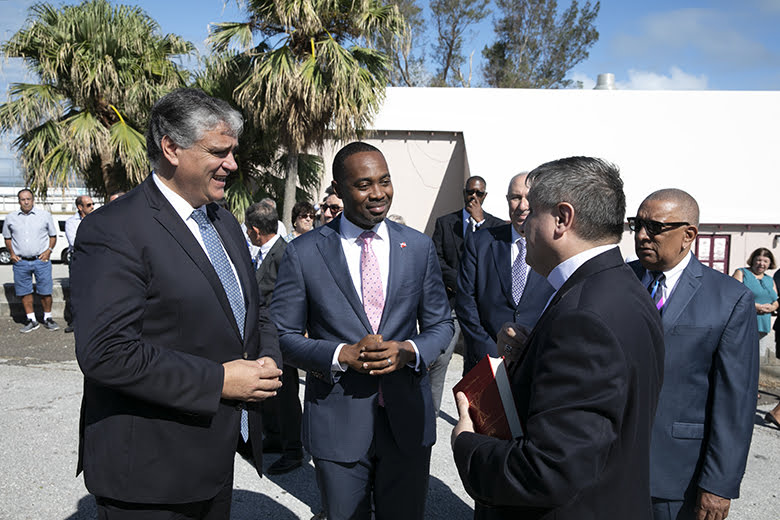 The House of the Azores Bermuda was founded on March 10, 2015. Its objectives are the promotion and preservation of the heritage of the Azores and culture in Bermuda, the preservation of the history of the Azores and the contribution of Azoreans and descendants in Bermuda.
In front of gathered dignitaries, invited guests and members of the public, Premier Burt said, "Since its founding in 2015, The House of the Azores Bermuda has worked to promote and preserve the heritage of the Azores in Bermuda. Bermudians of Azorean descent are connected to these two islands by the strongest of bonds: family.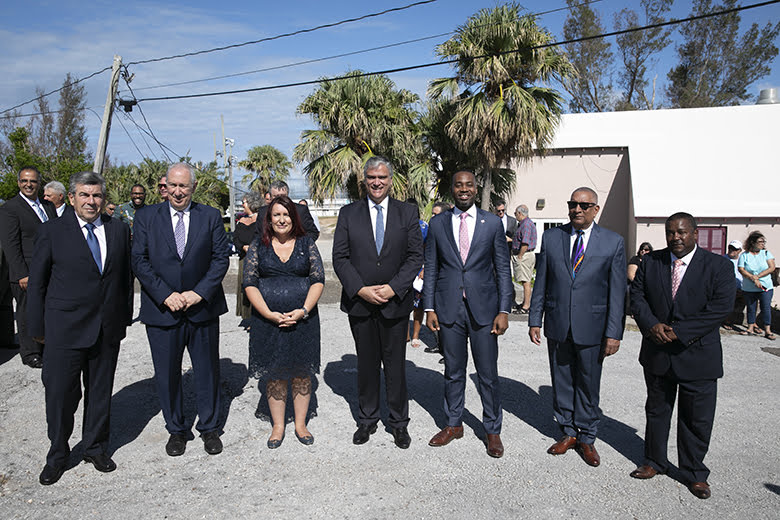 "This site and its conversion into a headquarters for this charity is an excellent example of how Government and community groups can work together for a common goal. House of the Azores may be dedicated to the preservation of Azorean culture but like Bermuda's Portuguese community, they aim to support local charities that benefit all Bermudians regardless of their family background.
"This Government undertook to "…bring about greater understanding of racial relationships and diversity", and expanded on that vision within the 2018 Operating Plan for the Bermuda Public Service which seeks to foster a Bermuda where "…Culture and historical legacy is valued, preserved and sustained."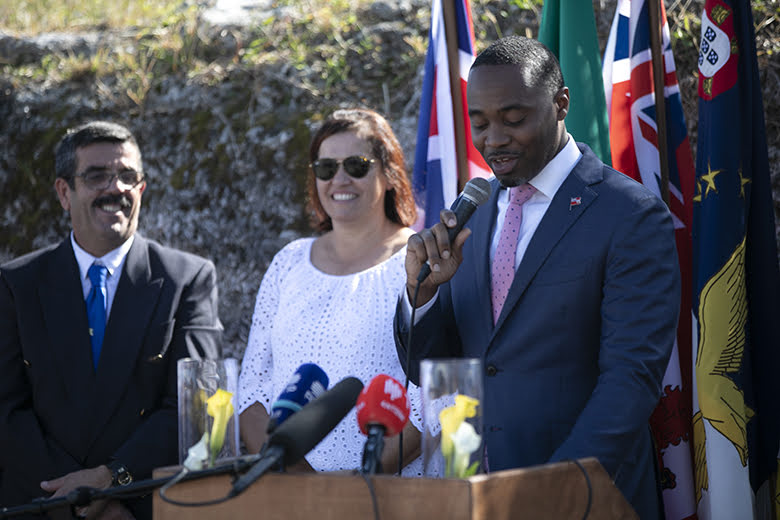 "I am honoured to join President Cordeiro in opening this new building. This occasion reinforces the strong link we have determined to develop between our two islands and is an important step in the preservation of our shared cultural and historical legacy. Thank you."
President Cordeiro and a delegation from the Azores are visiting the Island to celebrate the 170th anniversary of the arrival of Portuguese immigrants to Bermuda.
Over the weekend a number of events have been held and today was a public holiday in observance of the occasion. Tomorrow President Cordeiro and the Azorean delegation depart Bermuda. One of the last stops tomorrow prior to their departure will be a visit to Portuguese Rock at Spittal Pond.
Read More About