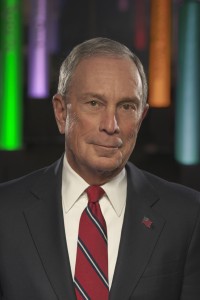 Former New York City Mayor and frequent Bermuda visitor Michael Bloomberg has just officially announced that he "will pursue the Democratic nomination for President of the United States."
His official website said, "I'm running for president to defeat Donald Trump and rebuild America.
"We cannot afford four more years of President Trump's reckless and unethical actions. He represents an existential threat to our country and our values. If he wins another term in office, we may never recover from the damage.
"The stakes could not be higher. We must win this election. And we must begin rebuilding America.
"I believe my unique set of experiences in business, government, and philanthropy will enable me to win and lead.
"Defeating Trump – and rebuilding America – is the most urgent and important fight of our lives. And I'm going all in.
"My resolve to stand up to his bigotry and hatred and wrong-headed policies is anchored in who I am and my belief in government as a force for good.
"I've spent my career bringing people together to tackle big problems – and fix them. It has worked well in business – and in running the country's largest, most progressive city.
"I know it can work in Washington, too – and I have the leadership skills and experience to make it happen."
CNN reports, "A 77-year-old entrepreneur and philanthropist, Bloomberg made his fortune creating technology that bankers and traders use to access market data. After building a successful financial information business, he turned to politics. He officially launched a bid to become mayor of New York in 2001.
"Despite running as a Republican in an overwhelmingly Democratic city, Bloomberg won the election and was reelected twice. During this second term, he switched parties and became an independent — only to re-register as a Democrat in 2018.
"Because of his late entry, aides to the former mayor have said he won't compete in the first four voting contests, in Iowa, New Hampshire, Nevada and South Carolina. Instead, Bloomberg is staking his chances on an unconventional strategy of building support in the states that hold primaries on March 3, also known as Super Tuesday."
Mr Bloomberg along with BTA CEO Kevin Dallas, Premier David Burt, and US Consul General Connie Dierman at last month's Bermuda Climate Risk Forum held in Bermuda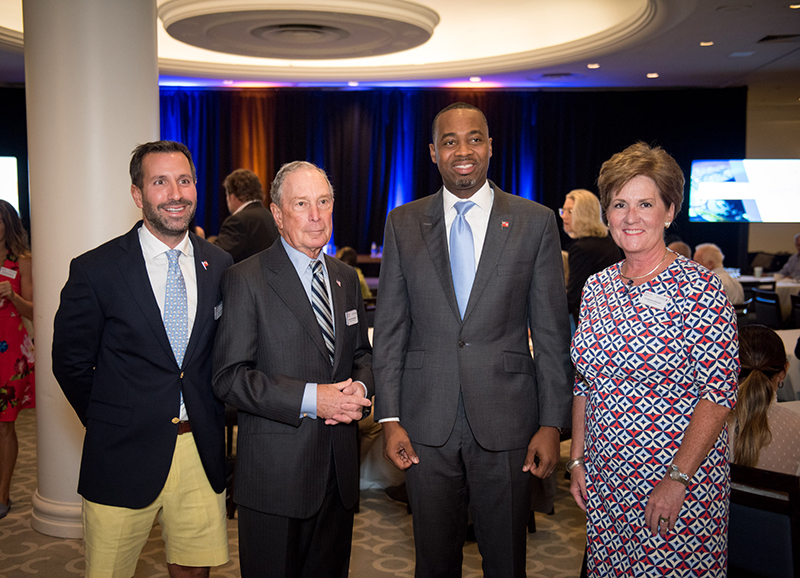 Mr Bloomberg, who is a billionaire, spent more than $100 million to help Democrats take control of the U.S. House in 2018 and has said that he "will not accept donations and will self-fund his campaign, as he did for all three of his successful mayoral runs."
Read More About