Local author and vegan culinary artist Ilona Perry has collaborated with a four-star vegan hotel in Mallorca to showcase her Bermudian recipes.
Located in the largest of Spain's Balearic Islands, Villa Vegana was recently named as one of the best vegan hotels in Europe by The Guardian newspaper.
Villa Vegana's restaurant serves up a diverse menu from a different region of the world every day.
Bermudian author and vegan culinary artist Ilona Perry, author of Veganize It: Bermudian Comfort Food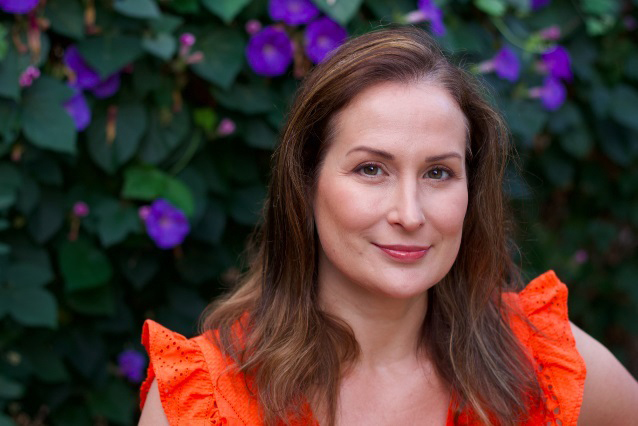 In December they will be holding a "Bermuda Day" in collaboration with Ilona Perry, using recipes from her book Veganize It: Bermudian Comfort Food.
"I am so thrilled to get this support from the vegan community, especially from such a renowned hotel," said Ms Perry. "They were among the first 100 per cent vegan restaurants and resorts in Europe and they are at the cutting edge of innovation in the hospitality sector.
Veganism has grown exponentially throughout Europe in recent years due to concerns for the environment, and hotels and restaurants like Villa Vegana are responding to the demand.
Vegans do not eat meat, nor dairy, nor eggs, nor anything else that comes from an animal: not the fat from bacon, not honey, not butter. And despite the fact mayonnaise is a staple in virtually every Bermuda household, that condiment isn't an option for vegans, either.
The restaurant at Villa Vegana, one of Europe's leading vegan hotels, will be holding a "Bermuda Day" in December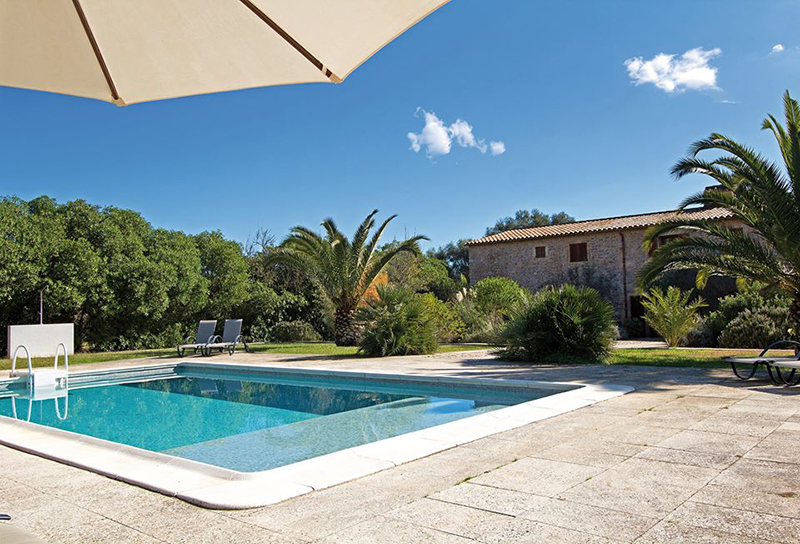 But what a vegan diet may lack in variety it more than compensates for in flavour, quality and fun, says Ms Perry. She wrote her recently published cookbook, in part, to alert fellow Bermudians to the fact that going vegan doesn't mean deprivation or missing out on favourites.
"People are finally realising that a reduction in the consumption of animals and their by-products is needed to reduce climate change," said Ms Perry. "There is a direct correlation and we can't wait any longer to take action. Villa Vegana does it with delicious food in the beautiful island setting of Mallorca.
"It can easily be done in Bermuda as well. I am also in talks with local Bermudian restaurants to help them expand and implement vegan dishes."
Veganize It: Bermudian Comfort Food is available in an electronic edition here in paperback from the Bermuda Bookstore.
Ilona Perry shares one of the recipes from her cookbook for your next Meatless Monday:
Ilona Perry's Bermuda Pumpkin Soup from her book Veganize It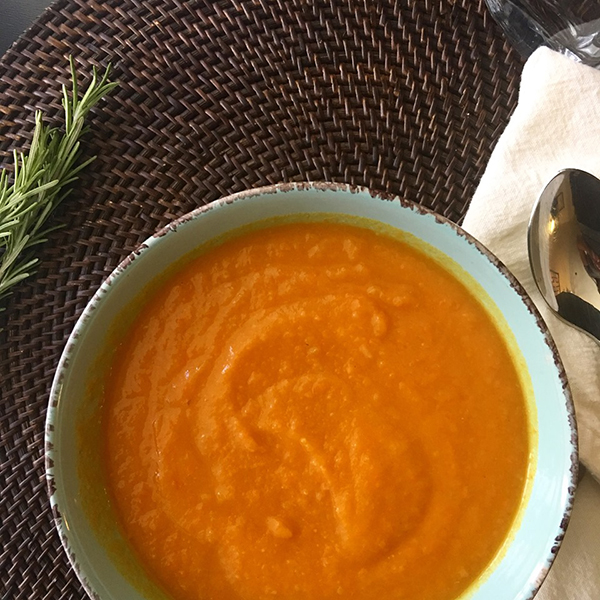 Bermuda Pumpkin Soup
3 tablespoons olive oil
1 large onion, chopped
5 clove garlic, minced
1 teaspoon ground ginger
1/2 teaspoon dried sage
1/2 teaspoon thyme ground
1/2 teaspoon allspice
1 large potato, peeled and cubed
3 lbs. pumpkin peeled or butternut squash, cubed [or 1 large can of pumpkin]
3 cups vegetable broth
1/2 cup coconut milk
3 tablespoons Goslings Black Seal Rum
4 or so dashes Outerbridge's Sherry Peppers Sauce
salt and pepper to taste
Sauté onion, celery, garlic, ginger, sage, thyme, and allspice in olive oil in a large saucepan over medium heat.
Cook until onions are softened and spices are fragrant. Add pumpkin, potato, broth, coconut milk, and rum. Cover and cook, stirring occasionally, until vegetables are tender, about 30 minutes. Puree with immersion blender until smooth.
Add the sherry peppers sauce before serving. Serves 4.

Read More About
Category: All, Entertainment, News