Finance professionals will have a chance to hear from experts in finance transformation next week and learn how they can improve efficiencies in their financial close process.
Business applications and technology services firm, Emergence, in partnership with BlackLine, a cloud software solution provider of enhanced finance controls and automation, will be hosting a seminar on improving period close automation and control on Thursday, November 14th at the Hamilton Princess.
The event for Bermuda's finance professionals will discuss how finance leaders can improve efficiencies in their financial close process by automating reconciliations, gaining better insight over workflow and task management, and obtaining control over compliance requirements.
"We are very pleased to partner with Emergence. Their leadership in Finance, Planning and Forecasting Systems makes them an ideal business partner to bring our solution to the Bermuda market," says BlackLine Strategic Alliances Manager, David Stewart.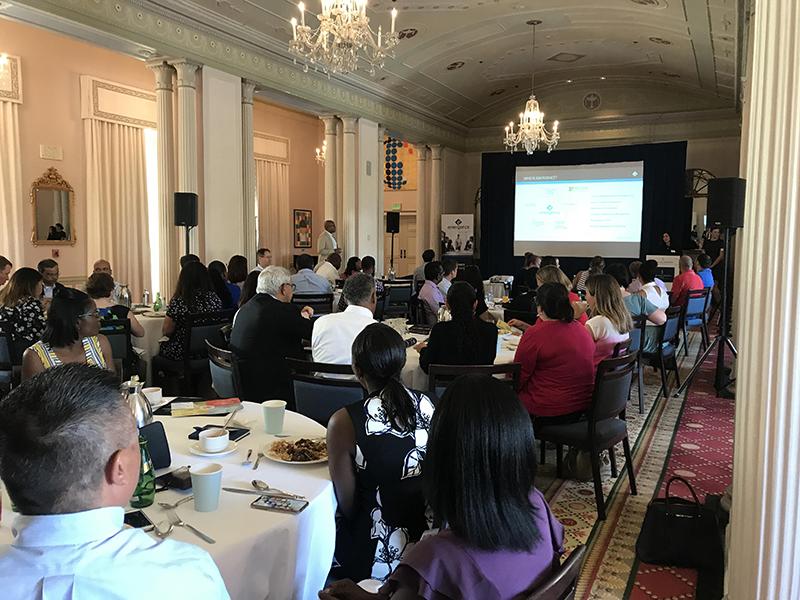 Tim Kerr, President of Emergence Corporation adds, "BlackLine fits perfectly into our solution lineup. Emergence has built a growing solution set to meet the evolving demands of automation and control, from Enterprise Resource Planning [ERP] deployment to System Integration, Group Reporting, Planning and Forecasting, Analytics, and now Close Automation with BlackLine."
Speaking at the event will be Aaron Samuel, CMA and Business Automation Lead at Emergence, who said: "We have heard from our clients that they want to move beyond the manual, time-consuming approaches to the financial close and period-end accounting activities.
"Our partnership with BlackLine and next week's event allows us to showcase a solution that streamlines these cumbersome processes and offers unprecedented control, visibility, and efficiency over critical accounting processes."
The event will be held at the Hamilton Princess Trudeau Ballroom from 12:00pm to 2:00pm. To register for this event, visit here. For more information, contact Celina Florendo at cflorendo@emergencecorp.com.
Read More About