The Bermuda Cricket Board today [Nov 20] announced the 15-person squad that will take part in the first series of the ICC Men's Cricket World Cup Challenge League B against Hong Kong, Italy, Jersey, Kenya, and Uganda.
The series, taking place between December 1 and December 13 in Al Amarat City Muscat, Oman is the start of the road to the Men's Cricket World Cup 2023 and sees Bermuda playing five of the 31 ODIs scheduled in the competition.
A spokesperson said, "With teams two steps away from India 2023 and qualification to the Men's Cricket World Cup Qualifier 2022 for the top two teams in Challenge League A and B, there is a great deal at stake in this series.
"Between 2019 and 2021, there will be 90 matches between both League A and B, with each team playing 15 matches, fighting for points to move on to the Qualifier Playoff — ICC Men's Cricket World Cup League 2 in 2022."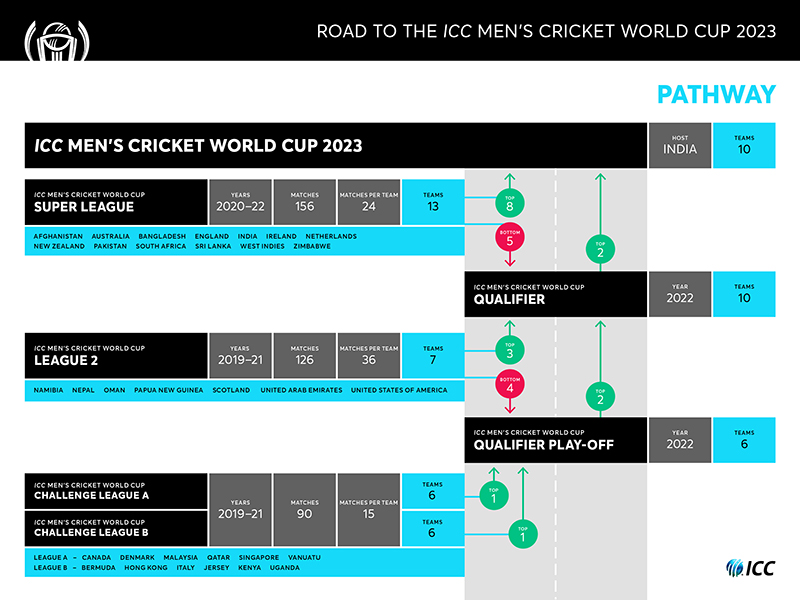 Executive Director Calvin Blankendal, said, "The Executive of the Bermuda Cricket Board and member clubs wishes the Men's National Cricket Team much success as they head off to compete this Sunday in the ICC Men's World Cup Challenge League.
"This is the beginning of our three-year qualification campaign will also aid in increasing our international ICC rankings."
Bermuda Team:
Terryn Fray [captain]
Rodney Trott [vice-captain]
Derrick Brangman
Justin Pitcher
Zeko Burgess
Dion Stovell
Tre Manders
Kyle Hodsoll
Onias Bascome
Okera Bascome
Kamau Leverock
Delray Rawlins
Deunte Darrell
Sinclair Smith
Pierre Smith
Coaching Staff:
Herbie Bascome [Head Coach]
Irving Romaine [Team Manager]
Janeiro Tucker [Assistant Coach]
Lorenzo Tucker [Team Analyst]
Carlos Greaves [Equipment Manager]
Match Schedule:
2 December
Uganda v Jersey [Al Amerat 1]
3 December
Italy v Kenya [Al Amerat 1]
Hong Kong v Bermuda [Al Amerat 2]
5 December
Jersey v Hong Kong [Al Amerat 1]
Kenya v Uganda [Al Amerat 2]
6 December
Uganda v Bermuda [Al Amerat 1]
Jersey v Italy [Al Amerat 2]
8 December
Italy v Hong Kong [Al Amerat 1]
Bermuda v Kenya [Al Amerat 2]
9 December
Kenya v Jersey [Al Amerat 1]
Uganda v Italy [Al Amerat 2]
11 December
Hong Kong v Uganda [Al Amerat 1]
Jersey v Bermuda [Al Amerat 2]
12 December
Bermuda v Italy [Al Amerat 1]
Hong Kong v Kenya [Al Amerat 2]

Read More About