The AXA End-to-End has a new sponsor, as Butterfield, Bermuda's oldest bank, has confirmed its commitment as a Platinum Sponsor of the annual event.
Michael Neff, Butterfield's Managing Director, Bermuda said: "We are proud to work with the End-to-End Charitable Trust and our fellow sponsors to support this eminent fundraising event. Butterfield employees sign up in droves each year to participate and our volunteer committee is already on board, excitedly planning next year's water stop theme.
"Over the past 32 years, the End-to-End has grown to become one of Bermuda's largest fundraisers, promising participants good fun for a good cause. It brings out the best in our Island's residents while allowing organisations to carry our essential work to improve the quality of life for people in Bermuda.
"I encourage everyone to dust off their sneakers, bicycles or paddle boards and come out for what promises to be another fantastic End-to-End event on Saturday, 2 May."
Butterfield Bank staff who have participated in the AXA End-to-End over the years in their various different t-shirts: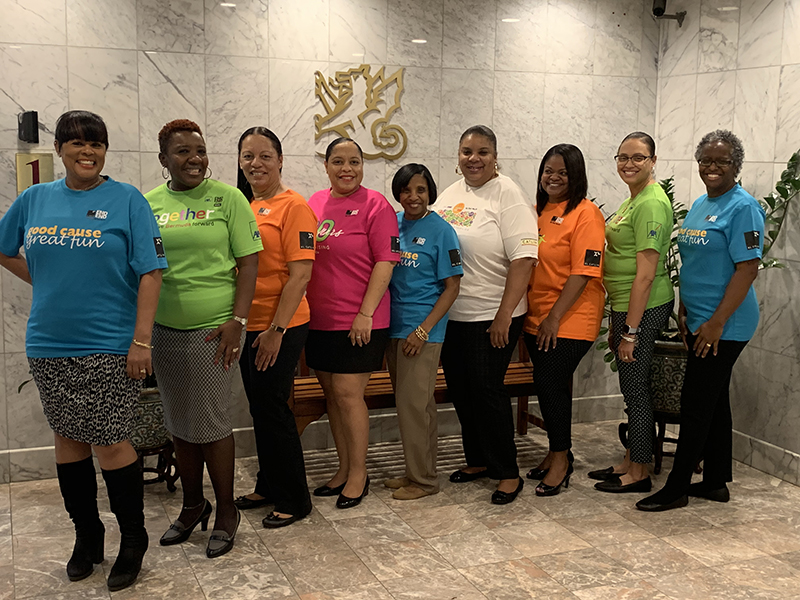 End-to-End chair, Anne Mello, said: "We are immensely grateful to Butterfield for supporting the AXA End-to-End, bringing both sponsorship funds together with an enthusiastic and creative team of employee volunteers. The support of all our sponsors is magnificent, and I cannot thank them enough for everything they do."
Butterfield is a platinum sponsor alongside Deloitte, and AXA continues as the main title sponsor.
Read More About