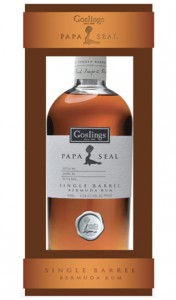 Gosling's Papa Seal Bermuda Rum has been named the Best Rum of 2019 by the Caribbean Journal's Rum Journal.
The story said, "In 2012, Caribbean Journal's Rum Journal first launched the Rum Awards — a unique celebration of the best rums of the year.
"This year's edition of the Best Rums honors rums in a diverse range of categories, from the Best Rum and Best Rhum Agricole of 2019 to the coolest bottle design and the best rum bar in the Caribbean.
"Our 2019 judging was conducted, as usual, at Empire Social in Miami, with a team of rum experts tasting an enviable group of world-class rums, whittled down from several hundred sampled by the Rum Journal team over the course of the year across the Caribbean.
"Here are the best rums of 2019.
"Rum of the Year 2019: Gosling's Papa Seal Bermuda Rum.
"Every year, it gets more difficult to choose our favorite molasses-based rum of the year. But this year, we came full circle, returning to the brand that first took home the crown in the inaugural Rum Awards back in 2012: Bermuda's Goslings.
"The company's newest ultra-premium expression is exquisite, a luxurious, hand-bottled expression that is the best rum Gosling's has ever made.
"A mix of pot and column-still rums brought to the Atlantic region and aged in Bermuda for more than 15 years in ex-bourbon barrels, it's simply a world-class rum, and a new triumph for one of the hemisphere's most venerable rum brands."
You can read the full story here on the Caribbean Journal website.
Read More About