Local designer, Jamie Madison Collection, is beginning the holiday season giving back to children by way of The Family Centre, with the brand donating 20 jackets to families with children between the ages of 3 and 11.
Entrepreneur Jaime Ramsay said, "This is the season for giving and we have partnered with the Family Centre to give back to our community. We believe in the work they do to support families and our young people and wanted to contribute in helping with this worthy cause."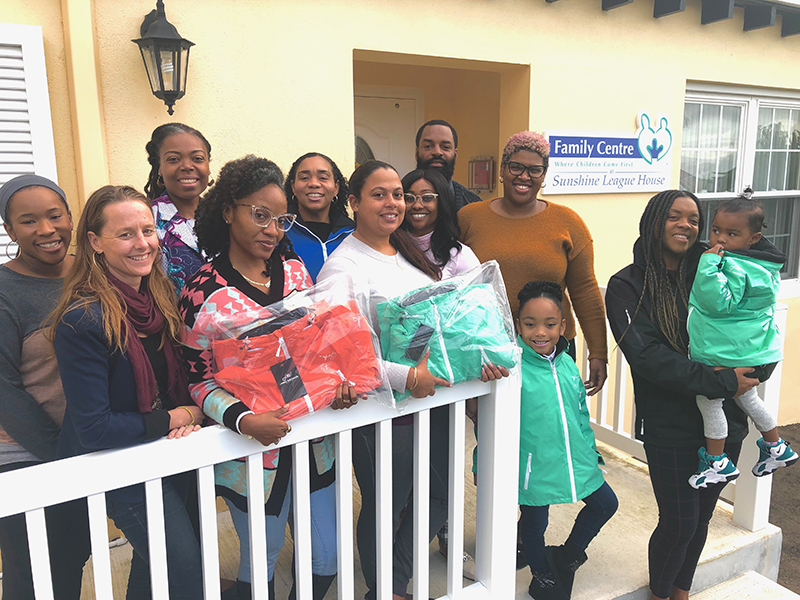 "Jamie Madison Collection released its Bermuda-branded jackets last year and have become a local favorite in nautica jacket. The jackets are perfect for the Bermuda climate, not too heavy nor too thin, making them perfect for Bermuda's unpredictable weather patterns," the company noted.
"Earlier this year the brand introduced the children's jackets in two colours, mint green and orange. Adult jackets are available for the Dark Vader [taking pre-orders] and the newly released True Blue Jackets. If you aren't sure which size or jacket to get, Jamie Madison gift cards are now available!
"As the holidays approach, shoppers can stop by SheRebel Boutique, Sports Source Warwick or visit JamieMadisonCollection on social media to get their jacket today."
Read More About