Burrows Lightbourn Ltd. has introduced Heineken 0.0% to its product line, providing a non-alcoholic option for those looking to reduce their alcohol consumption.
A spokesperson said, "A beer brewed with beer lovers in mind, Heineken Master Brewers have created a tasty yet healthy alternative to the original Heineken, now with 0.0% alcohol. Brewed using the same process as its alcoholic counterpart, Heineken 0.0% is full of natural ingredients while still delivering its iconic flavor.
"As consumers move towards the trend of wellness and increased sobriety, non-alcoholic beer allows drinkers to lead more balanced lifestyles all around. Packing only 69 calories, Heineken 0.0 encourages healthier decisions this New Year and a way to satisfy cravings, guilt-free.
"Heineken 0.0% is available for purchase at major supermarkets and liquor stores. Customers are encouraged to share their 0.0% moments using hashtag #NowYouCan. Learn more about Heineken 0.0% here."
Heineken Brand Manager Nicholas Moulder, who is pictured below, said, "Heineken 0.0% is unique in that it can be consumed anywhere, from bars to cinemas and barbershops, that don't have an alcoholic license but still want to provide a beer-like option to their customers."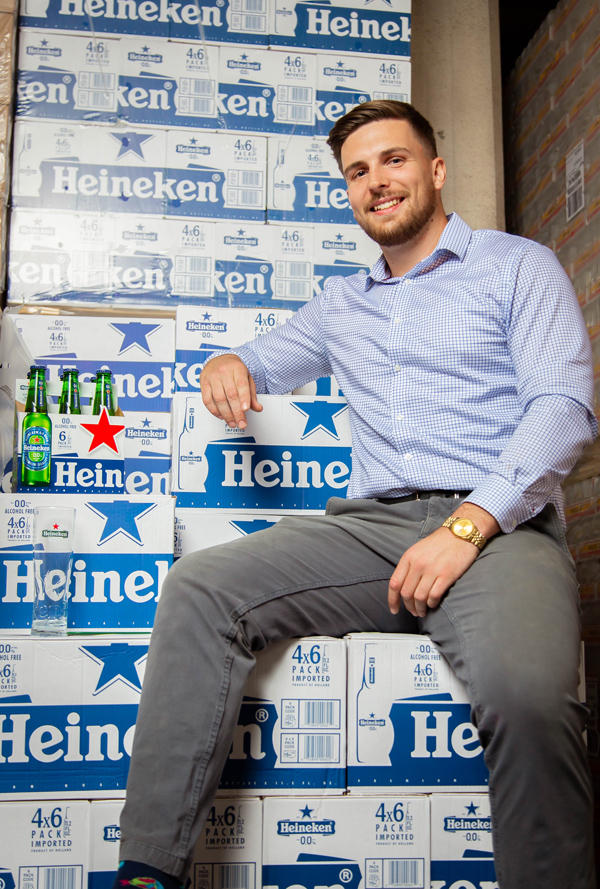 Read More About
Category: All, Business, Entertainment