Shiona Turini worked with Barbie for their latest campaign, with the iconic doll brand saying they were "proud to collaborate" with the Bermudian stylist for "this series celebrating diversity through fashion."
Barbie posted on Instagram saying, "Proud to collaborate with stylist and creative consultant @shionat for this series celebrating diversity through fashion," and then quoted Ms Turini as saying, "It was important for me to reflect on Barbie as an icon through the lens of black culture during Black History Month. I drew inspiration from the first black Barbie seated in her all-red look. I incorporated her into the lineup with no alteration and built new looks with inspiration from an outfit that makes me feel confident and empowered."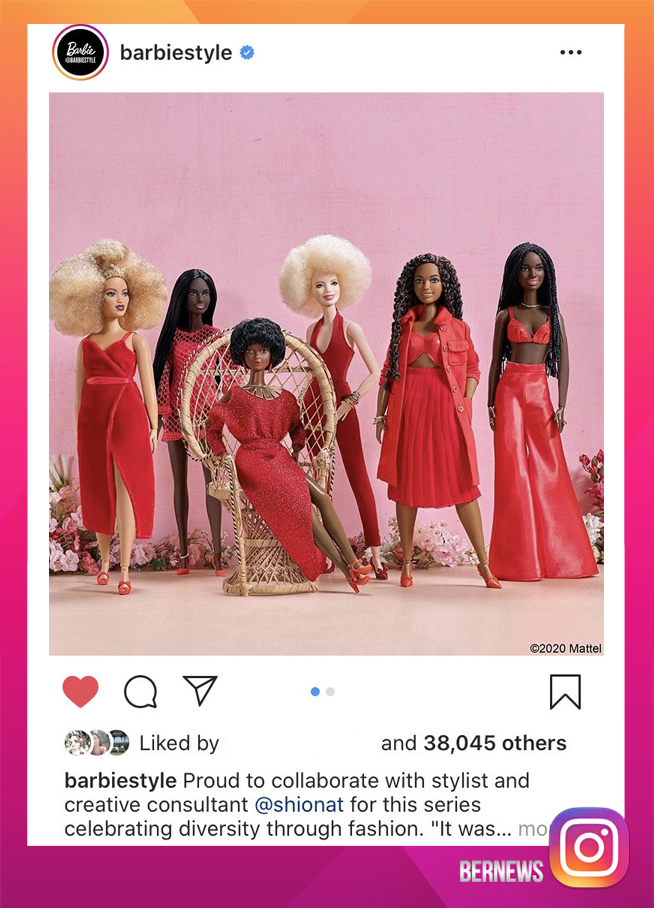 People.com reported,"For celebrity stylist Shiona Turini, who's worked with Beyoncé, Issa Rae and Future, Barbie is much more than just a childhood toy — the iconic doll created in 1959 is her first-ever 'fashion icon.'
"Her four-part campaign showcases several non-traditional Barbies, including a doll in a wheel chair, plus-size and curvy dolls, dolls with Afro hairstyles, traditional braids, wigs, bald heads and more. And with more than 20 stylish looks, each collection features a different aesthetic inspired by Turini's own life, career and personal style."
Ms Turini posted on Instagram saying, "I grew up obsessed with @barbie and while she was one of my first fashion icons, I clearly remember searching shelves for a doll that looked like me and coming up empty handed.
"The first black Barbie was introduced in 1980 – in a sparkly red dress with an Afro pick in her hair. Here she is, on her customized throne, surrounded by friends created and styled by me. I hope other young children, and adult Barbie lovers, are as excited to see themselves reflected in these dolls as I am.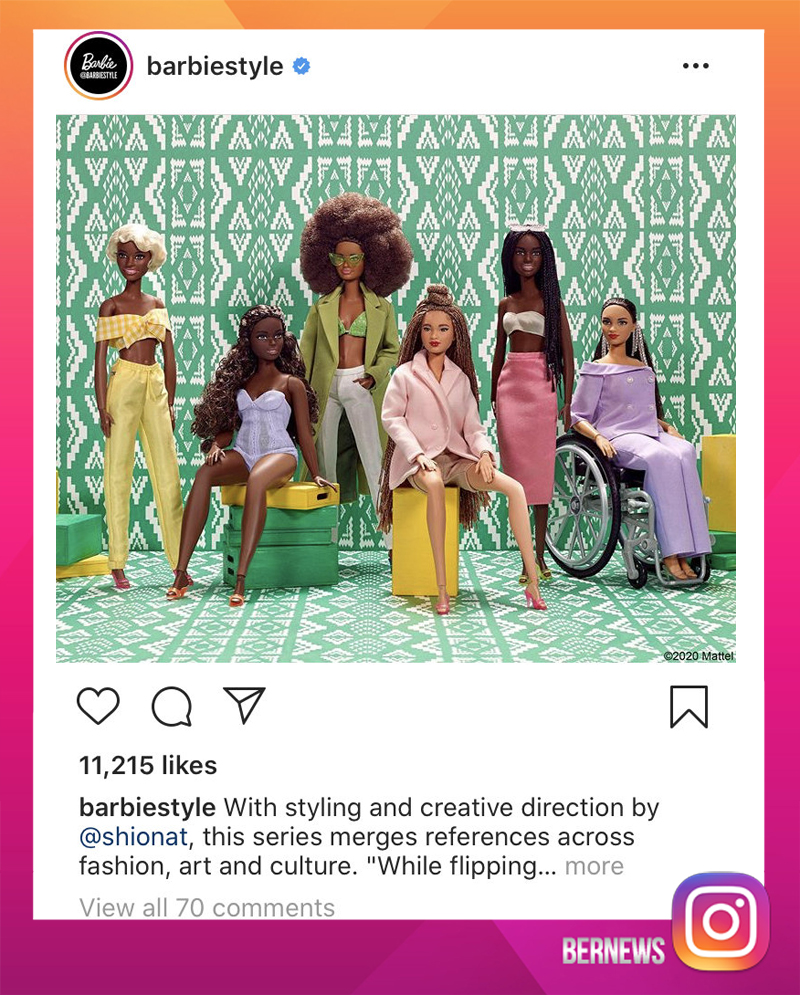 "Thank you @barbiestyle – for collaborating with me to create barbies with braids, finger waves and everything in between. Chicks by the layers, all different flavors. And even a curvy doll, in a crop top, with waist length twists. Baby Shiona is PROUD. Representation matters and I'm so grateful to be a part of this moment," she added.

Read More About
Category: All, Entertainment, News, Style & Beauty