The Hamilton Princess & Beach Club will be commemorating Black History Month by honouring two notable Bermudians –  Ruth Thomas and Gil Tucker – on February 29th.
A spokesperson said, "Following the success of last year's events, Hamilton Princess & Beach Club will once again be celebrating Black History Month by honouring two notable Bermudians.
"The dinner event on Saturday, February 29th, will see Ruth Thomas and Gil Tucker speak to members of the public about their personal experiences and about the importance of recognising black Bermudian history.
"Guests will be able to rub shoulders with the honourees at a short reception before the dinner, during which they will enjoy hand passed canapes and cocktails, before they sit down to listen to the honourees each give a short speech and enjoy a delicious three-course dinner.
"A portion of the proceeds from the dinner will be donated to the charities of Ms Thomas and Mr Tucker's choice: the Bermuda National Gallery and P.A.L.S. Bermuda, respectively.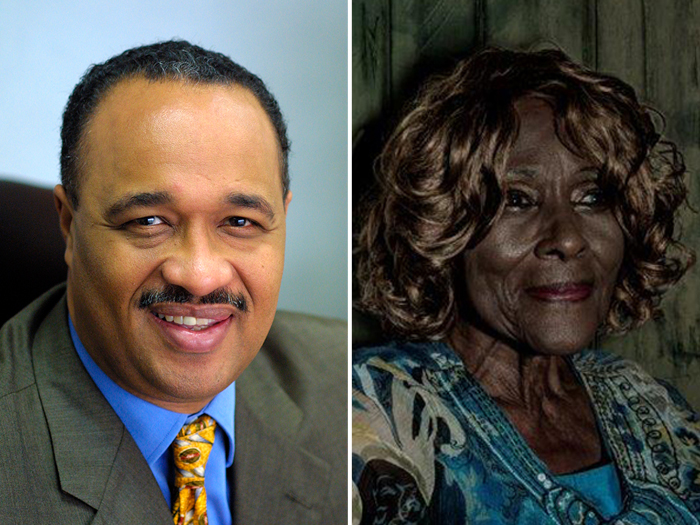 "Ruth Thomas, began her career as a teacher and blazed an impressive trail through her career in education, helping to create the island's first government pre-schools, before being made the Education Officer Responsible for Early Childhood Education in 1972. From there, she became the first Cultural Affairs Officer, embracing her love of the arts. She has committed herself to preserving Bermuda's history and traditions and is widely recognised as the island's expert in all things cultural.
"Gil Tucker is considered a leader in the Bermuda business community and enjoyed a distinguished career at EY for forty years, where he began as an Accounting Student and made his way up to EY Bermuda Chairman, before stepping down in 2015. The company recognised his achievements by creating an annual four year university scholarship in his honour.
"Earlier in life, he made waves, too, being one of the first black students to attend Saltus during integration – he now serves as Chairman of the Board of Trustees at the school. Mr Tucker is active in the community and is on a number of local committees and organisations, acting as the Director of HSBC Bermuda, as a member of the Government's Fiscal Responsibility Panel and is an executive member of Bermuda First.
"The menu for the event has been created by the Head Chef of Marcus', Danai Hongwanishkul, in conjunction with the honourees and reflects their favourite dishes and culinary memories.
"Diners on the evening will be treated to dishes such as Roasted Acorn Squash Bruschetta, Pumpkin Soup with Green Tomato Chutney, Rack of Lamb with Pawpaw Casserole and Tiramisu made with Gosling's Black Rum and Devil's Isle Coffee. Many of the ingredients will be locally sourced from providers such as Tucker's Farm, Passion Fields and Wadson's Farm as part of the hotel's commitment to sustainability. For those unable to make it to the event itself, a selection of dishes will be available on a special menu in Marcus' for lunch and dinner throughout February.
Ruth Thomas said: "I am thrilled that Hamilton Princess & Beach Club has created this special event which gives us the opportunity not only to celebrate Black History but Bermudian Black History. It is important to remember that Bermudian Black History is Bermudian history. Chef Danai has created an amazing menu and I cannot wait to share my experiences and the night with everyone."
Gil Tucker said: "I am incredibly touched and surprised to have been honoured by Hamilton Princess & Beach Club as one of their honourees for their 2020 Black History Month celebrations. I look forward to sharing my thoughts with attendees and hope that it is an enjoyable and educational night for all."
Tim Morrison, General Manager at Hamilton Princess & Beach Club, said: "Last year's events with Dame Jennifer Smith and Sir John Swan were a wonderful way to celebrate Black History Month in Bermuda so we are delighted to be doing it again this year. Ruth Thomas and Gil Tucker are two fascinating individuals who have very different but vital, interesting stories to share. It promises to be a memorable night and I look forward to seeing everyone there."
"The event takes place on Saturday, February 29th, from 7pm. Tickets are available from www.ptix.bm for $85, plus gratuities, or $130 including wine pairings, plus gratuities. Enquiries about the event or seating preferences should be sent to HAM.Diningreservations@Fairmont.com."
Read More About