Hamilton Princess & Beach Club doubled its annual spend on locally caught fish, Bermuda grown produce and other local ingredients in 2018.
The hotel increased its overall spending on locally sourced ingredients by 108 per cent in 2018, more than doubling it – including a 188 per cent boost in spending on locally grown produce.
Local farmers that benefited from an increase in investment include Bee Lovers' Beekeeping, Bermy Fresh, J&J Produce, Tuckers Farm and Wadson's Farm.
The local fishing industry also saw a rise in investment by the hotel of 188 per cent. Local fishermen who have seen their sales to Hamilton Princess & Beach Club grow include Allan Bean, Craigin Curtis, Kiaune Basden and Stephen Cabral.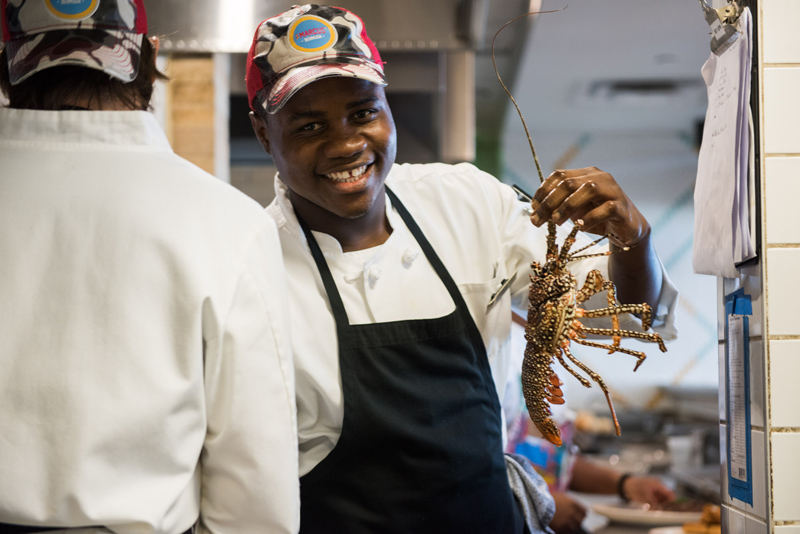 The hotel also grew its support for the Bermuda Institute of Ocean Sciences [BIOS] initiative to reduce the numbers of invasive lionfish in Bermuda's reefs by upping the amount of fish purchased from the organisation. The lionfish were used as a part of a special menu to raise awareness of the issue throughout the year.
Tim Morrison, General Manager of Hamilton Princess & Beach Club, said: "At Hamilton Princess & Beach Club we are committed to supporting and showcasing local businesses and their products.
"We are pleased to be able to invest in local fishermen and farmers who provide us with the freshest and most delicious ingredients for our restaurants. With the finest ingredients, we can create incredible memories and Bermudian experiences for our guests."
Stephen Cabral, a local fisherman, said: "We're thrilled to be strengthening our ties to Hamilton Princess & Beach Club and its restaurants. The hotel has an incredible reputation for delivering fresh and delicious food and we are pleased that some of this is down to the freshness of the fish that we deliver right to Marcus' dock."
Scott Tucker, Founder of Bermy Fresh, said: "We are proud to supply Hamilton Princess & Beach Club with shoots, sprouts and herbs for their incredible chefs to use at their restaurants. The hotel recognises that the best food comes from the freshest ingredients and we appreciate their commitment to local producers."

Read More About
Category: All, Business, Entertainment, News