United Wellness is offering free virtual classes tomorrow [April 25] to help people sheltering at home during the Covid-19 pandemic to exercise.
A spokesperson said, "A group of local instructors of Zumba and Strong Nation have joined forces to share their passion for fitness and movement with our community in Bermuda and around the world.
"This group has no financial purpose; our purpose is just to create safe and effective classes for everybody and help people to keep moving from the safety of their homes.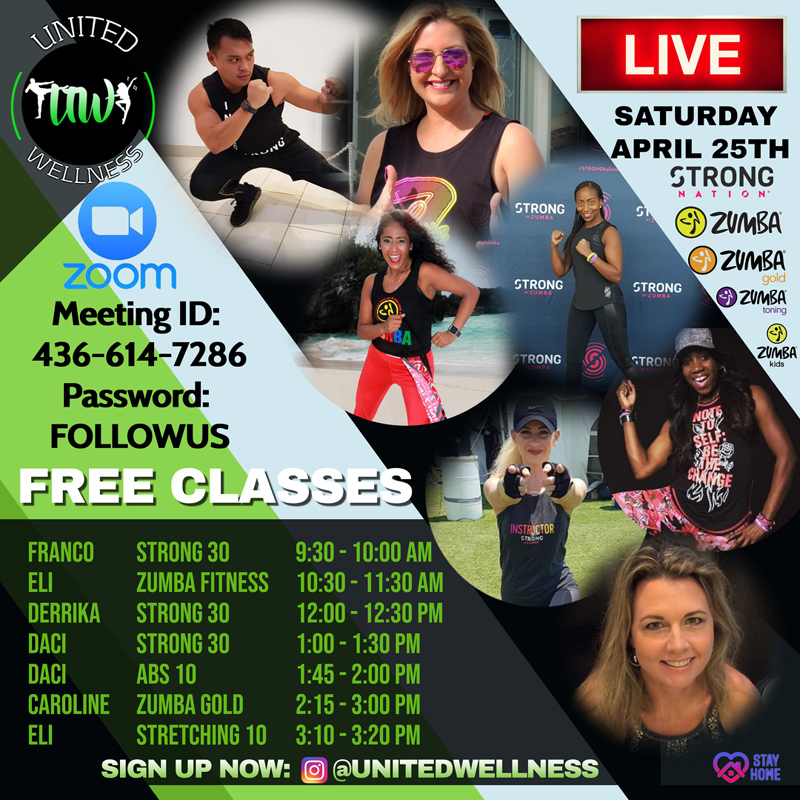 "We are currently hosting virtual classes via Zoom [Meeting ID: 436-614-7286 Password: FOLLOWUS] for free to help people who can't afford gym memberships to keep moving. Our group of instructors are certified as Personal Trainers, Group Fitness Instructors, Zumba Fitness, Zumba Gold, Zumba Kids, and Strong Nation [HIIT].
"We can be contacted via our page on Instagram or via email at unitedwellnessnation@gmail.com.
"We have testimonies of nurses and essential workers who are taking our classes and find that this is the best way to help them to cope with this difficult time."

Read More About
Category: All, Entertainment