@ Company — a Silicon Valley tech startup — launched a two-month internship program at the start of June, and six of the interns they hired reside in Bermuda.
A spokesperson said, "The @ Company, a Silicon Valley tech startup centered around digital privacy, launched a two-month internship program at the start of June. Out of 18 interns, six currently reside in Bermuda, demonstrating that for Bermudians, the potential for global opportunity is high.
"Because The @ Company operates virtually [even before the pandemic], they are uniquely positioned to hire talent from across the world. So when the company posted their paid internship listing, they chose not to limit their applicant pool by geography."
According to CEO Barbara Tallent: "We want our interns to learn and grow, but we want to learn and grow too. As a company that believes in the power of people, we wanted to bring together a team of people with diverse backgrounds and experiences."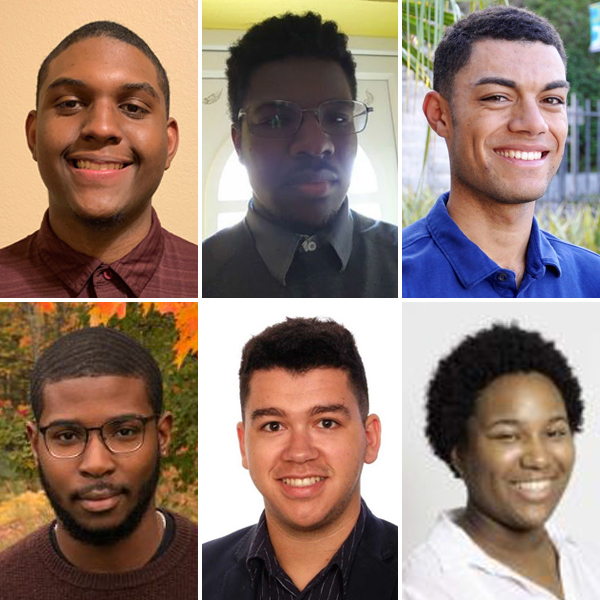 "But the team could never have imagined what would happen next. Shortly after the internship listing went public, The @ Company received an overwhelming amount of applications from many impressive candidates.
"In Bermuda, the opportunity was shared through Kevin Warner at Planet Math, Coral Wells at Connectech & TLF [Technology Leadership Forum], and Fiona Beck at BDA [Bermuda Business Development Agency] as well as individuals to spread the word. It was also posted globally on LinkedIn.
"I've been managing internships for most of my career in startup companies, and I never have seen such a turnout of high-quality interns," says customer experience specialist Denise Daniels, who led the search. "I actually had to turn the ad off on LinkedIn because so many people applied."
Though the company had initially budgeted for a maximum of four interns, they were "blown away by the quality of the applicants" according to co-founders Colin Constable, Kevin Nickels and Barbara Tallent.
The Company ended up recruiting investors to sponsor interns. Through investor sponsorship, they were able to hire 18 young people from Bermuda, Canada, India, and the United States.
"Since Bermuda is home to a large amount of international business, many people pursue insurance, accounting, and business administration. By sourcing global talent, The @ Company has created an internship program that offers Bermudians a unique glimpse into a Silicon Valley tech startup's inner workings," a spokesperson said.
"This is an opportunity for these interns to get a feel for a Silicon Valley startup culture and gain experience in working with global teams" says The @ Company board chair Kim Perdikou, who resides in Bermuda.
"They will also get experience with The @ Company's global platform which provides an innovative business model enabling many diverse businesses with additional sources of revenue".
For Bermudian intern Tyler Trott, the @ Company has given him an invaluable opportunity to develop his coding skills and crystallize his career goals. He says, "I took AP Computer Science in my high school, and developing a video game for the AP exam helped push me in the direction of technology. [Interning with The @ Company] is the first step to see if I want to do this in the future, and so far it's been really fun."
To learn more about the interns and what they're working on, check out their profiles below:
Derek Tucker-Peters | Developer Intern
"I have always had a passion for math and science which eventually led to me getting involved in robotics, the initial inspiration for my interest in coding. Since acknowledging my interest in programming I have taken to learning more about it, and the opportunity to work at the @ Company is amazing for helping me grow as a coder. Currently at The @ Company, I am working with a couple other interns on a chat app as well as a social media app."
Malachi Butterfield | Developer Intern
"I am the lead developer of a new upcoming app for smartphones. With the use of The @ Company's networking feature, this app helps provide connectivity to devices that can't access cellular or Wi-Fi services. It does this by allowing users to send and receive signals from another user's device, which creates a network that grows as more users join. While on the network users can share news, messages, files, app updates, and so on."
Tyler Trott | Developer Intern
"I reside in my home country of Bermuda and am currently enrolled in the Bachelor of Science [Honors], Data Science program at the University of Ontario Institute of Technology. Before this internship with The @ Company, I was interning as the Survey and Census Database Clerk at the Bermuda Government's Department of Statistics where I was able to apply both my Statistical as well as my Computer Science knowledge. For The @ Company, I am within the planning and design phase of an external software development project that will allow for a more efficient on-boarding experience for both hiring companies and recruits."
Tyrese Coakley | Marketing Intern
"I am a third year Business student from Bermuda, majoring in marketing at the University of New Brunswick, NB, CA. As a Marketing and Business Development intern for the @ Company I've had the opportunity thus far to work very closely with the founders on a competitive analysis project, looking at possible competition and potential partners in our market. In addition to this, I'm also assisting with the development of the investor material used to pitch for company funding. Being a part of this startup process already has proven to be an extremely educational and beneficial experience for me and I hope to continue learning and growing alongside the other great interns. I plan to use the skills I've developed to further my career in marketing, as well as to better manage my education non-profit, Nexus Bermuda."
Zar'a Cardell | Developer Intern
"I have been teaching school children in Bermuda how to code since 2016. By bringing programming and software development into their minds, I can show them how fun and entertaining it can be to create things out of nothing with code. My biggest interest currently is machine learning, and my goal is to find a career in data science and AI. With The @ Company I am planning to create an app that will help Bermudian small businesses stay up-to-date with data privacy compliance by making use of the @ protocol and some other useful tools I plan to implement."
Zara Francis-Roban | Graphic Design Intern
"I'm a graphic design student at Ryerson University in Toronto, with experience in branding, logo design, UI and UX design. I'm interested in building a strong and enticing public image for a brand. At The @ Company I'm working on producing graphic design work and media content for the company that will help get out the message about the @ protocol and the importance of internet privacy."

Read More About
Category: All, Business, News, technology