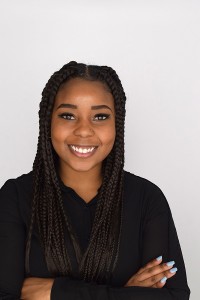 BILTIR has awarded a $30,000 scholarship to Taiyana Allen.
A spokesperson said, "Bermuda International Long Term Insurers and Reinsurers [BILTIR] has announced it has awarded a $30,000 scholarship to former CedarBridge Academy student Taiyana Allen.
"Taiyana, 21, of Southampton Parish, will use the money to study at Georgia State University in the J. Mack Robinson College of Business's Dual Analytics Program. She will receive a Master of Science in Data Analytics and a Master of Actuarial Science.
"The BILTIR Education Award which Taiyana has won is part of the Association of Bermuda International Companies [ABIC] Education Awards Programme. The programme, which was started by ABIC in 1977, has helped more than 600 Bermudian students to pursue full and part-study at overseas colleges and universities.
"BILTIR represents 62 long-term insurance, reinsurance and servicing companies in Bermuda who provide life and annuity products and employ 540 people on the island.
"Taiyana is an extremely bright and motivated young lady and we are pleased to offer her this award," said BILTIR Executive Director Ronnie Klein.
"After her studies abroad, Taiyana fully expects to return to Bermuda and work in the long-term insurance business as an actuary. I fully expect that our 62 members will be competing for her services at that point."
"I am excited and very appreciative to be receiving this award," said Ms Allen. "It is an honour to know that so many people believe in me and want me to pursue this next step in my educational journey.
"This is an amazing opportunity and I hope to one day be a part of a Programme that will give opportunities like this to students with similar career aspirations."

Read More About