The Bermuda Police Service is continuing to appeal for information to help find Chavelle Dillon-Burgess, with a $50,000 reward being offered.
Police Commissioner Stephen Corbishley previously said, "I truly believe that there are a number of people in the community that know where Chavelle is, and they have chosen, either through fear or out of loyalty, not to contact us with that information.
"As a result of this, we made some discussions this weekend to setting a new position to support this investigation.
"I can announce that a reward of $50,000 will be made available on receipt of information that directly links to the finding of Chavelle. I need to be clear about this: it needs to be information that takes us to the location where Chavelle is.
"I recognize, and I'm extremely appreciative of, information that's been provided by the public to us, with suggestions of where we should search, where perhaps she could be, and we have acted in that regard.
"But this reward is not for that information, it's not for somebody to make a suggestion and for us to find her."
The Bermuda Police Service also posted the graphic online below, saying: "$50,000 reward. The numbers on the pic are only for persons who know exactly where Chavelle is. However, if you have some idea or suggestion as to where Chavelle might be, please call 211."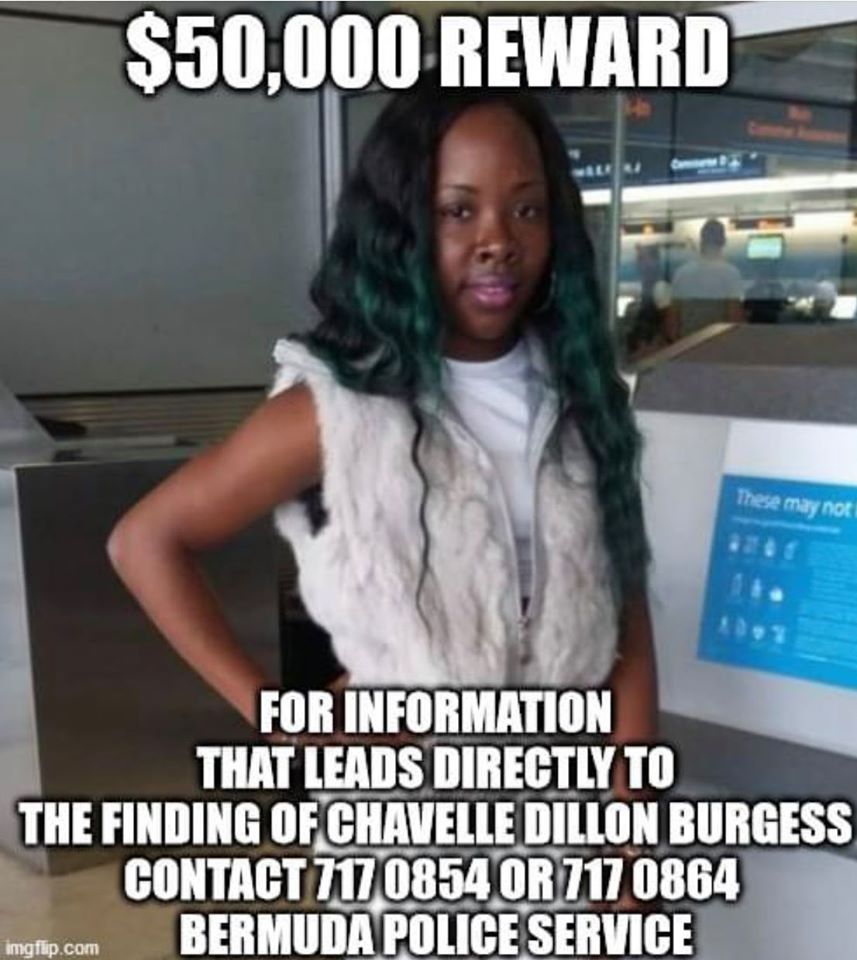 Read More About