The Bermuda Police Service is continuing to appeal for information to help find Chavelle Dillon-Burgess, with a $50,000 reward being offered.
The police have previously said that the disappearance of Ms. Chavelle Dillon Burgess — who has been missing since April 2020 — "is being treated as a suspected case of murder."
A police spokesperson previously said, "The BPS continues its appeal to members of the public, for information on the whereabouts of Chavelle and thank those members of our community who have and continue to support this search effort.
"We are confident there are individuals who are aware of Chavelle's location and we once again urge you to be guided by your conscience, come forward and do the right thing.
"There is also a fifty-thousand-dollar reward for information leading to Chavelle's exact location. Let's work together to provide closure for her family and loved ones."
""If you know something, please call the Senior Investigating Officer Detective Sergeant Jason Smith on 717-0864, the police call centre on 211, or Crime Stoppers on 800-8477."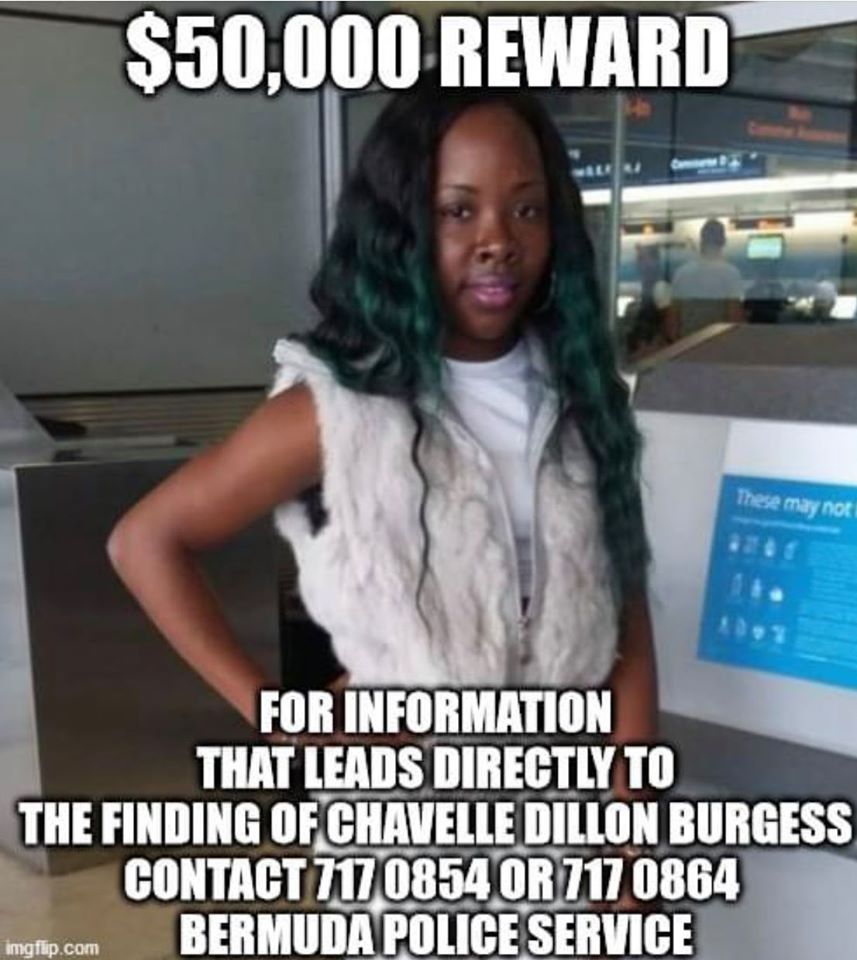 Read More About