Players and staff of the Phoenix World Tens Series team used their down time on Thursday morning to volunteer for the Keep Bermuda Beautiful charity.
Head Coach Braam van Straaten and his playing squad collected cans and bottles for recycling and other pieces of trash along the railway walk as a way of showing their support to the Keep Bermuda Beautiful initiative.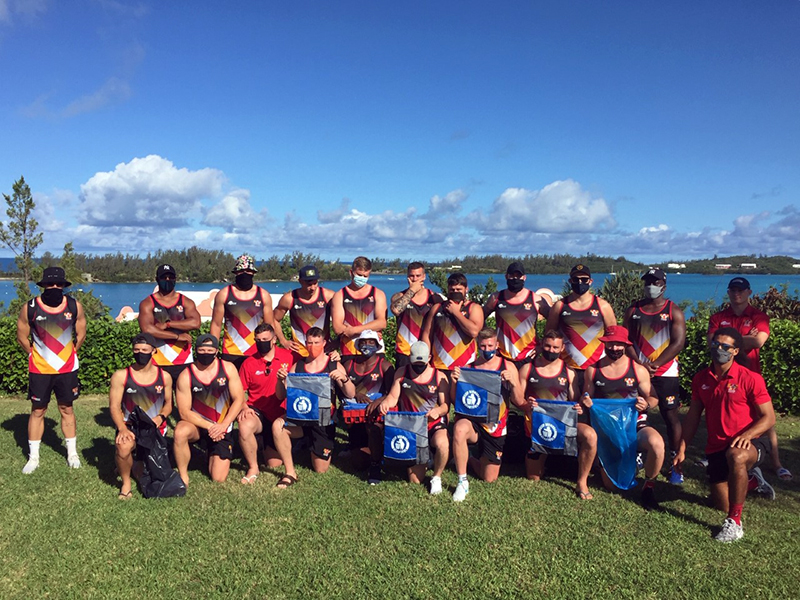 Keep Bermuda Beautiful is a non-profit registered charity with a mission to engage individuals to take greater responsibility in reducing waste and eliminating litter through action and education.
Anne Hyde, Executive Director of Keep Bermuda Beautiful said: "Our founders realised the importance of keeping our most beautiful island and its natural beauty protected and safe from litter and dumping.
"As a charity we get into the schools and teach education to the school children, we are out in the community, teaching education to neighbourhoods and trying to keep our island beautiful and clean.
"It is so important, particularly with the environmental issues that have come to the forefront, and I think more and more people are recognising the importance of that.
"We welcome our visitors here to Bermuda to come to our beautiful island, whether they are here for tourism, visiting friends and family, or for a sporting event. We were thrilled to have the Phoenix team here doing this wonderful clean up with us yesterday."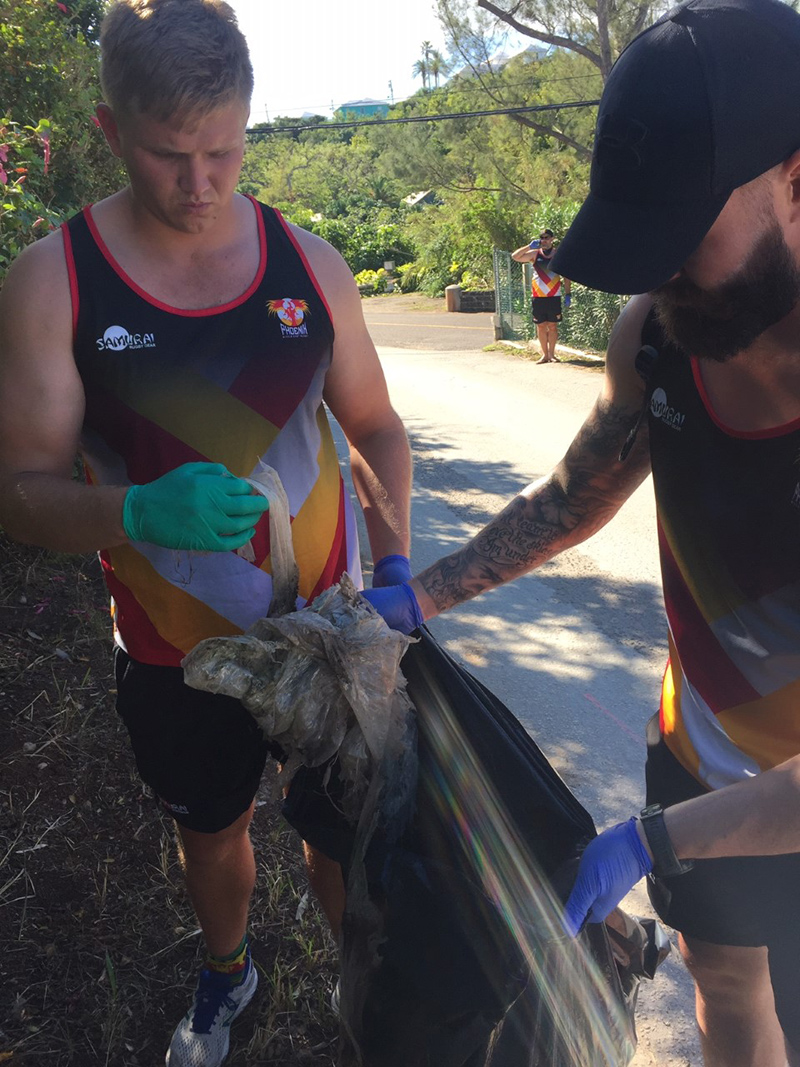 The Phoenix team were happy to devote their time off the training field to help in keeping the island clean.
Head Coach Braam van Straaten said, "It is a wonderful charitable initiative that has been set up and it is great that we are able to give back to the country that has welcomed us here for the World Tens Series.
"It is so wonderful to be out here in Bermuda, what a privilege for all of us and we are just playing our part in helping to keep Bermuda beautiful, so we were stoked to be out and lending a helping hand."

Read More About
Category: All, Environment, Sports