The SX10 confirmed the players that will make up the squad for the World Tens Series in Bermuda.
A spokesperson said, "The Cape Town based SX10 franchise has confirmed its squad for this month's 10-a-side series in Bermuda.
"Led by Blitz Bokke legend Frankie Horne, the Head Coach has selected a squad comprising of players from across the globe, with a solid African influence to go with players from the USA, Wales and Ireland.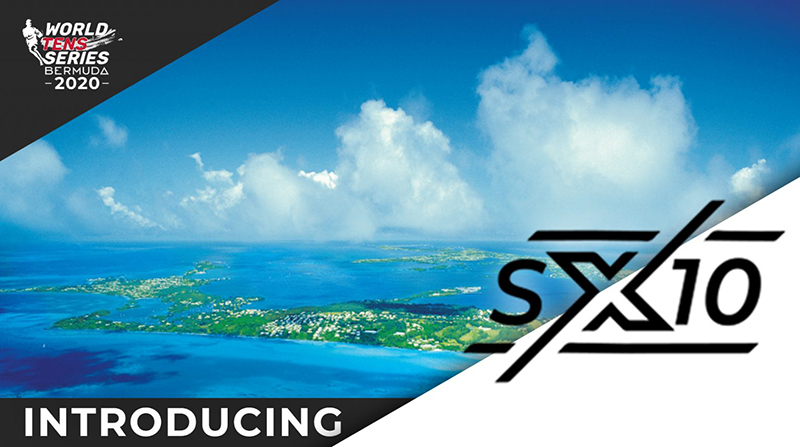 "Cecil Afrika included to provide the attacking flair in the backline and, with Kenyan 7s fliers Collins Injera and Willy Ambaka out wide, they have the skill and pace to frighten any team.
"The squad also consists of three players from the Southern Kings who will play in this exciting rugby format after their former side went into voluntary liquidation.
"In the forwards Marzuq Maaman, who plays for Timișoara Saracens in the Romanian league, Thinus Van Zyl, Kovsies and American and Cory Daniel of Old Glory DC will cover both hooker and prop, with Frikkie De Beer of Utah Warriors in the MLR and Kenya 7s specialist Oscar Ouma the props in the squad.
"Fellow Kenyan Andrew Amonde and Irishman Harry McNulty, who has represented Ireland on the 7s circuit since 2016, will operate in the back row with Tienie Burger and Gary Porter.
"The San Diego Legion provide JP Du Plessis in the squad. Experienced Wales 7s campaigner, Luke Treharne and Craig Hunt are the expert half backs with Cecil Afrika and Pietersen able to cover half back and fly half. Oscar Dennis will bring creativity as a specialist fly half with JT Jackson a centre along with JP du Plessis.
"There is some real firepower on the flanks with Dewald Naude, Connor Wallace Sims and Christian Ambadiang selected alongside Collins Injera and Willy Ambaka who, between them, have crossed for 400 tries in 7s rugby.
Head Coach Frankie Horne said: "We have gone for an all-African affair, pretty much, just to give the African boys an opportunity. We have a portion of our players coming from the Kings and we also have a few guys from the Kenya Sevens set-up.
"A lot of the guys have been begging for this opportunity and should be fairly fit. This is the tournament that the guys have needed, it's the injection that rugby has needed.
"The pro set-up of 10s is a bit of a sleeping giant. It gives guys contracted opportunities to play professional. Also, being in the second half of the year, it's perfect for the sevens guys as well as the guys from America's Major League Rugby. It opens up opportunities."
SX10 Squad
Forwards
Frikkie De Beer
Oscar Ouma
Marzuq Maaman
Thinus Van Zyl
Cory Daniel
Andrew Amonde
Tienie Burger
Gary Porter
Harry McNulty
Backs
Luke Treharne
Craig Hunt
Cecil Afrika
Connor Wallace Sims
Oscar Dennis
JT Jackson
JP Du Plessis
Willy Ambaka
Collins Injera
Christian Ambadiang
Dewald Naude.

Read More About