The Miami Sun and the London Royals have kicked off the inaugural Rugby World Tens Series today [Oct 25] with the matches taking place at the National Sports Centre, and you can watch the action via the YouTube live stream here.
The match kicked off at 11am local time with each half ten minutes each way. Phoenix and Aviators is the second game of the day, with the Phoenix side fielding a number of local players this week, filling in for the Phoenix squad members that are ineligible to play due to their recent arrival on the island. The Aviators have a squad full of experience with several US and Canadian international players.
"Toutai Kefu's Asia Pacific Dragons will meet Rhinos in the third game of the day which will complete the first of three rounds of matches.
Rhinos, captained by US Eagle Mikey Te'o, will get action underway on day two against Miami kicking off at 10am.
The Royals will face the Rhinos team from South California in the sixth and final game on Sunday, when we will find out who is at the top of World Tens League leaderboard. SX10 will not take part in round one of the World Tens League."
The full fixture list.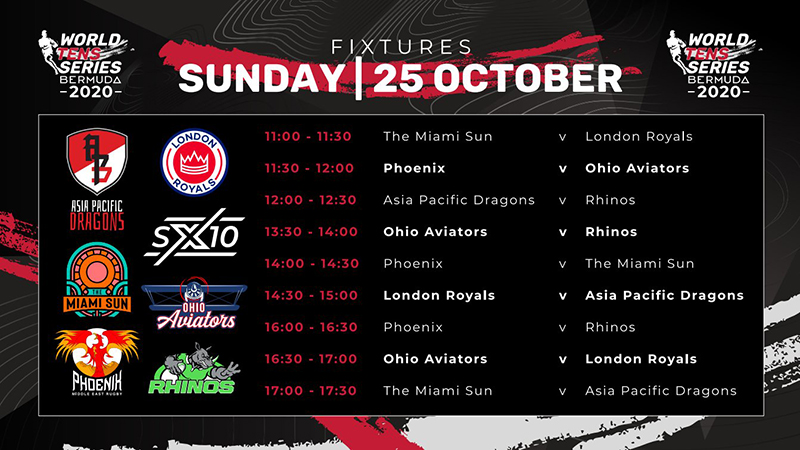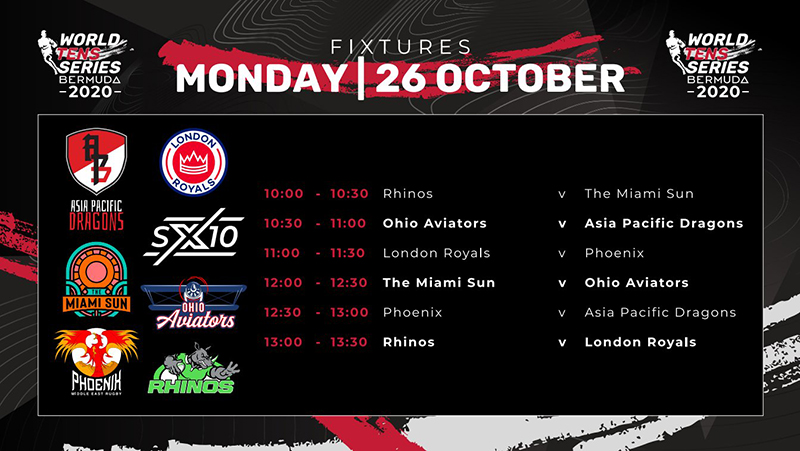 Read More About