Donna Raynor — the President of the Bermuda National Athletics Association –  will be one of the keynote speakers at the World Athletics Global Conference, which will be held virtually on Wednesday, November 18th.
Ms Raynor said, "This exciting and motivating event will bring together all the women who have attended either a Gender Leadership Seminar or Women's Leadership Workshop run by the Area Development Centres around the world.
"I am excited to be asked and be able to discuss some of my experiences in the sport of athletics from an athlete representing my country to now an administrator, not only in the Bermuda National Athletics Association, but also a member of the board of the Bermuda Olympic Association.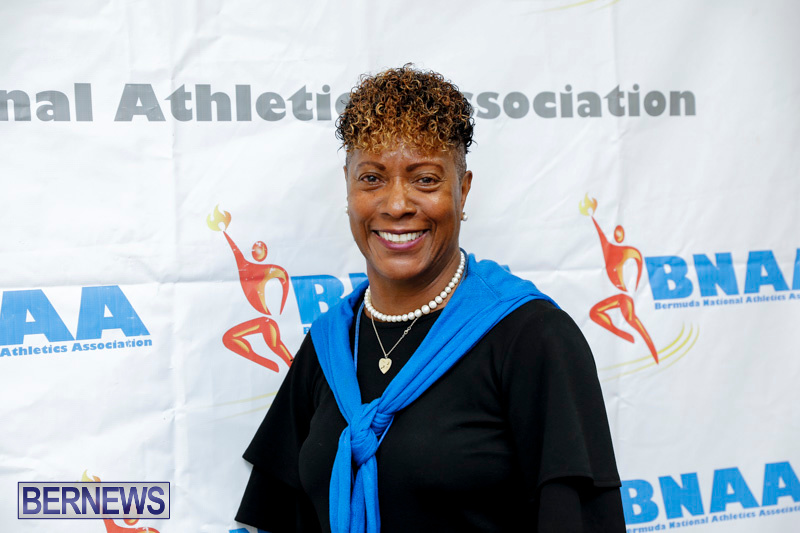 "As chairperson of the NACAC Gender Leadership Working Group and chairperson of the Women In Sport for the Bermuda Olympic Association, this has become a passion of mine motivating, mentoring and developing female leaders in our sport.
"This will be exciting joining other females around the world discussing various global issues women are dealing with in sport and the successes.
"Some of the topics that we will discuss include:
"Where do women see themselves in 5 years?
"What obstacles do women need to overcome to achieve their goals?
"Who can help you on your leadership journey?
"There will be inspirational stories from several keynote speakers, from former top athletes whose impact has extended well beyond the world of sport, to powerful governance leaders in athletics.
"There will be breakout sessions to join with others to discuss their own personal journeys in virtual breakout groups of 15 to 20 people, followed by panel discussions around what has been achieved through the Gender Leadership training."
The full World Athletics Global Conference Agenda follows below [PDF here]:

Read More About