Penny & Drum announced the release of three new scents – Absinthe & Leather, Winter Hearth, and Peiskos – for the 2020 winter season.
A spokesperson said, "This Friday, November 27th the Penny & Drum online store will go live with three new scents to compliment the winter season. The launch coincides with a 30% off sale on all candles, packages, and gift cards, available from Black Friday through Cyber Monday.
"The new scents are Absinthe & Leather, Winter Hearth, and Peiskos.

"Absinthe and Leather is a captivating, distinct, and sensual candle. It begins with light traces of apple and delicate saffron threads. The warm base notes of anise and amber surround you in this sophisticated cocktail of a scent, while mingling with the warm and luxurious aroma of fine leather. Patchouli and cedarwood essential oils enhance the intensity of the dark fruit in this rich and masculine fragrance.
"Winter Hearth is a classic holiday candle that tells the story of a cozy winter night spent sipping mulled wine in front of the fireplace with loved ones. Our Winter Hearth candle is an inviting blend of cranberry, apple cider, and a touch of orange blended with evergreen foliage.
"It opens with cooling eucalyptus, moving into middle notes of cypress, moss, and bayberry blended with rich undertones of fir, patchouli, and sweet incense. A base of red wine and wood bring the whole scene together in warmth, freshness, and classic nostalgia.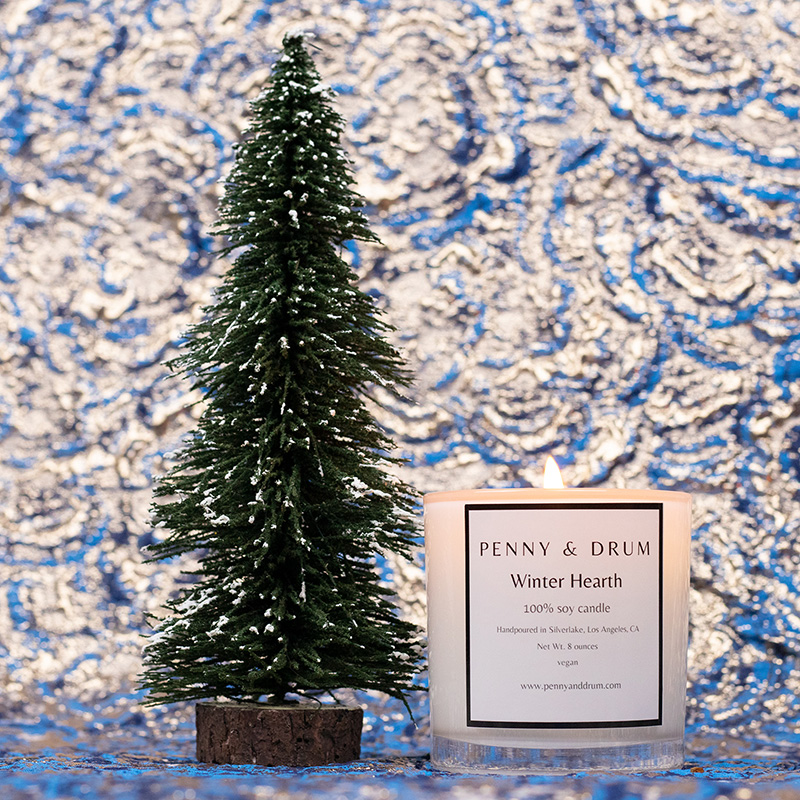 "Peiskos is a Norwegian word that captures the feeling you get when you sit in front of a fireplace and enjoy its warmth. This complex scent begins with a whisper of bergamot that opens up to oak moss and cooling camphor, and melds notes of smoke and wood into a warm union of clove, amber, sandalwood, and patchouli. Notes of Bermuda cedar and patchouli wrapped in amber and benzoin ground this aromatic, earthy fragrance.
"All these and more are on sale for Black Friday through Cyber Monday with the promo code: BFCM2020 on www.pennyanddrum.com."
Read More About