The Harvey Cooper Award has launched online voting today [Dec 7] for its inter-school art competition, and is urging the community to cast a vote for the People's Choice Award, with the winner to receive $1,000.
A spokesperson said, "Margot Kerry Harvey and Travis Cooper are hosting an inter-school art competition.
"The top prize money is $1,000. The Harvey Cooper Award is a middle and high school art competition for students aged 13-19. Each school picks students to represent them.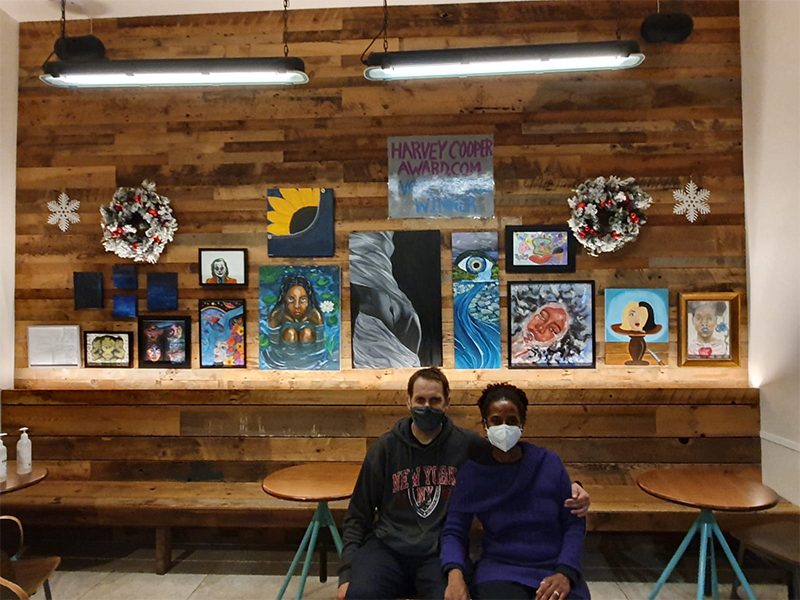 "The judges are Dr. Edwin Smith, Otto Trott, and Sharon Wilson. First prize is $1,000, second prize is $500, and third prize is $250.
"Bermuda, we need your help. Please go online to vote for the People's Choice Award, which offers a $1,000 prize. This is your chance to choose a winner. The public voting starts today – December 7.
"Vote online or stop by Brew on Front Street to look at the students' artwork starting today. Please wear your mask when going into Brew to view the student pop up art gallery. All artwork is for sale.
"The management of Brew has waived all commission fees, so the students can keep all the money from the sale of their artwork. Many thanks for providing the space to showcase local young talent.
"Winners will be announced on December 17th. The participants are :
Century Robinson [age 12] for Bermuda Center for Creative Learning
Arima Turner [age 12], Miniya Wainwright [age 17], and Layla Williams [age 16] for BHS
Yukia Hall [age 16] and Jasmeen Codrington-Edmead [age 17] for CedarBridge Academy
Kelsey DeSilva [age 17], Amber Furtado [age 18], and Christina Stephens Weser [age 15] for MSA
Frankie Arnold [age 17], Naomi Every [age 14], Laylah Hunt [age 15], Dabney Reed [age 16], and Paris Seymour [age 17] for Somersfield Academy
"So help a student win $1,000 plus.Go online and vote at harveycooperaward.com."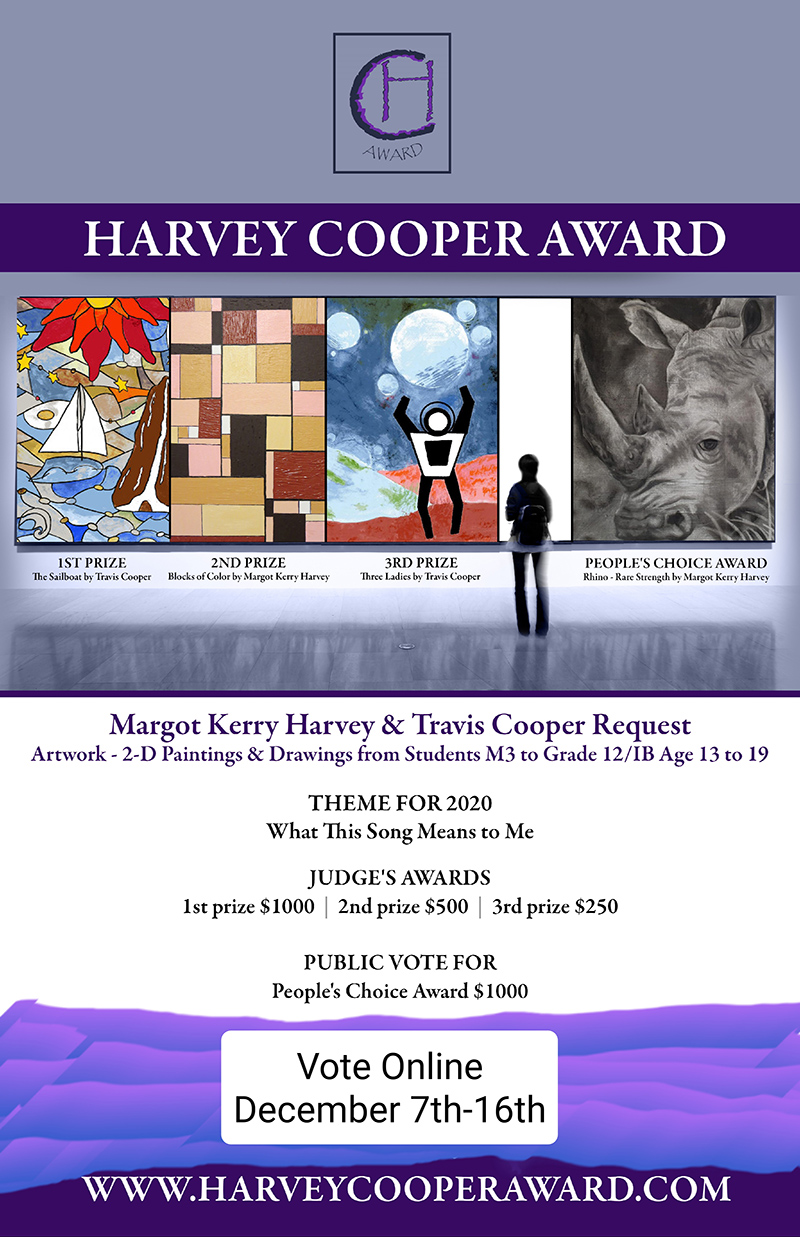 Read More About
Category: All, Entertainment, News