The One Bermuda Alliance 2020 Holiday Giving Campaign has resulted in funds being donated to The Family Centre to assist those with significant needs during this time and into the New Year.
"The Family Centre provides an invaluable service that mirrors the values of the One Bermuda Alliance strengthening families to create a healthier Bermuda for our children," the OBA said.
"N. H. Cole Simons, Catherine Kempe and Victoria Cunningham were in attendance to deliver MarketPlace vouchers to Dr. Sandy De Silva and the Family Centre which will be given to those families experiencing significant need during these times."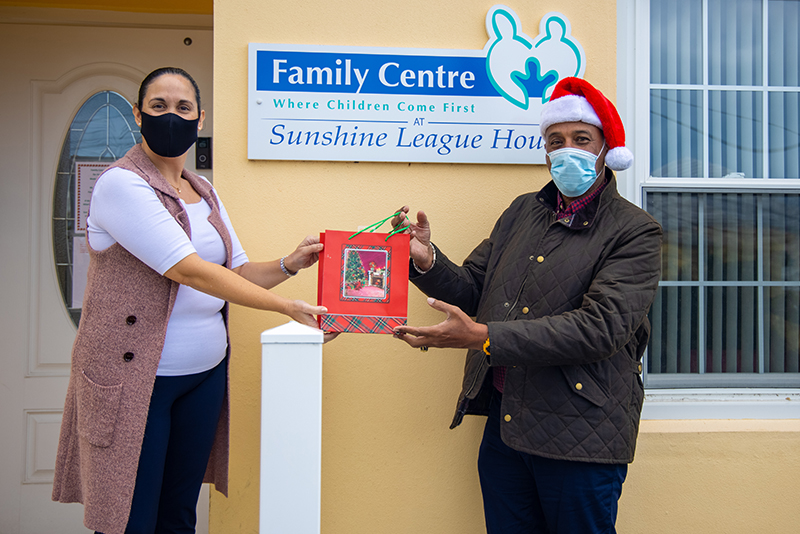 "The Covid-19 pandemic has profoundly impacted the family structure worldwide and closer to home on our island. Families have had to endure the sorrows of lost loved ones, the educating of children in the most unconventional ways and many are living under greater threat of unemployment, domestic violence and mental instability.
"The One Bermuda Alliance is dedicated to protecting and supporting our seniors, children and other vulnerable groups and with this holiday donation we hope to spread some holiday cheer that would otherwise be lacking in the homes of our neighbours.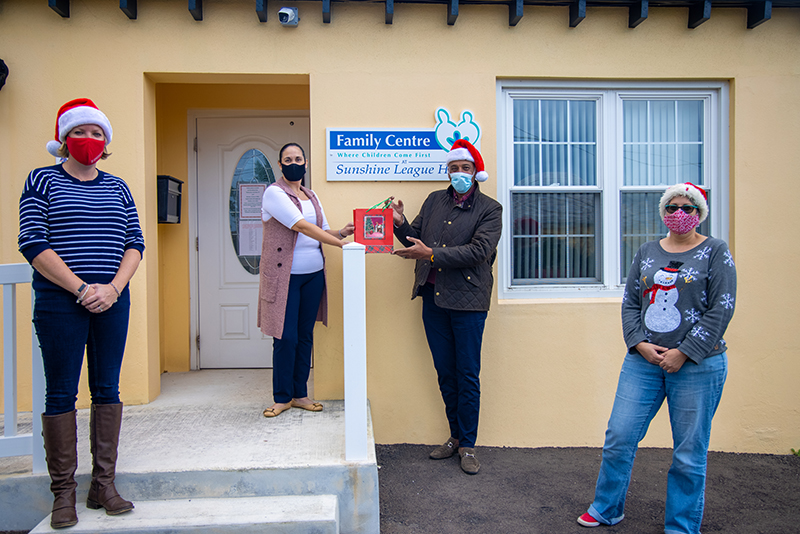 "Nelson Mandela once said "Our human compassion binds us the one to the other – not in pity or patronizingly, but as human beings who have learnt how to turn our common suffering into hope for the future".
"The One Bermuda Alliance is committed to service and we will help guide Bermuda forward through this Covid-19 era with integrity, fairness, transparency, accountability and respect. We would like to thank those who generously donated funds to our campaign and wish you all a safe and happy holiday."

Read More About