[Opinion column written by Agathe Holowatinc]
With the holidays upon us, a lot of my clients are coming to their nutrition coaching sessions with concerns about Christmas baking: cookies, cakes, yule logs, chocolates, truffles, and shortbread. Recipes that fill the kitchen with the sweet flavours and comforting aromas of the season.
I love Christmas and I sincerely want you to love it too, wholeheartedly, with no guilt or weight gain attached. So that means learning to navigate this and future Christmases without the pain of having overindulged rearing its ugly head at the end of it.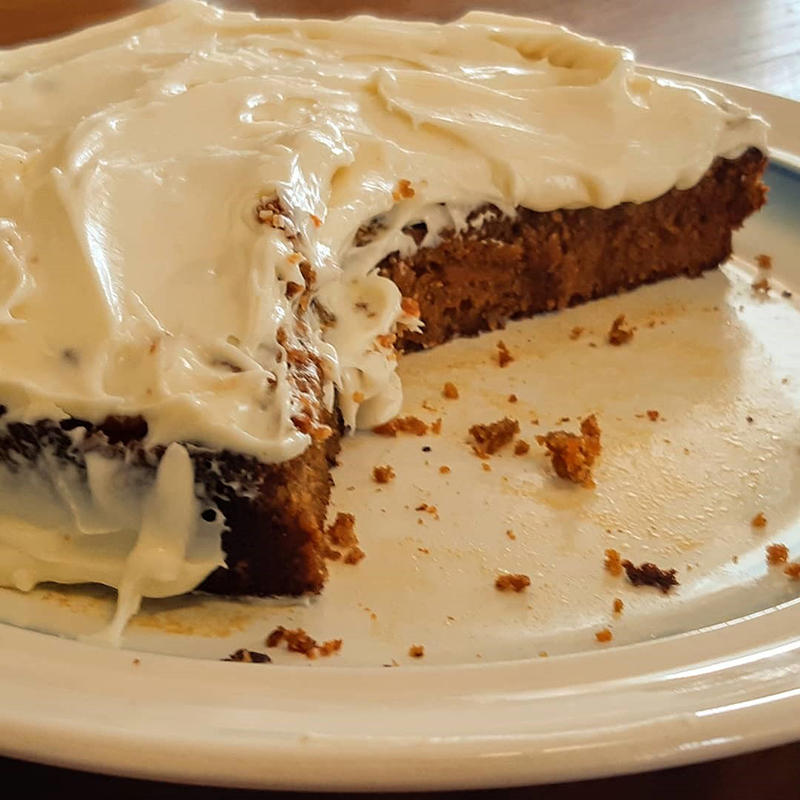 To that end, let's address these holiday baking concerns. I want to share my tips, tricks and go-tos for a successful and healthy holiday season with you.
So this is part one of a two-part series where I'll look at holiday baking and navigating your way through a happy – but still healthy – holiday season.
In this edition, I'll share an idea that one of my 1-on-1 Integrative Nutrition Health Coaching clients brought into her session a couple of weeks ago. She told me she loves to bake, has started all her wonderful holiday baking, and then she said: "And this year I'm doing something different. Agathe, I'm baking to bless others."
"Baking to bless others."
If you love to bake, go right ahead. Fill your kitchen with the aromas of the holiday season – cinnamon, maple, vanilla, clove, chocolate. And when those homemade delights come out of the oven, think of all the people who you could share them with. Your neighbour. Your landlady. Your dog walker. Your girlfriend, boyfriend, wife, spouse, partner, roommate. Your friends, colleagues, parents, grandparents, aunties, pastor or priest. [Make sure they're in your bubble].
The takeaway here: bake to bless others instead of baking to keep it all in your house at arms reach where you're likely to overindulge.
And the ironic part is that you'll actually get so much more out of it when you take this approach. The beautiful aromas will totally fill up your house and the warm smiles and those lovely eyes all lit up with joy, plus words of thank you will fill up your heart.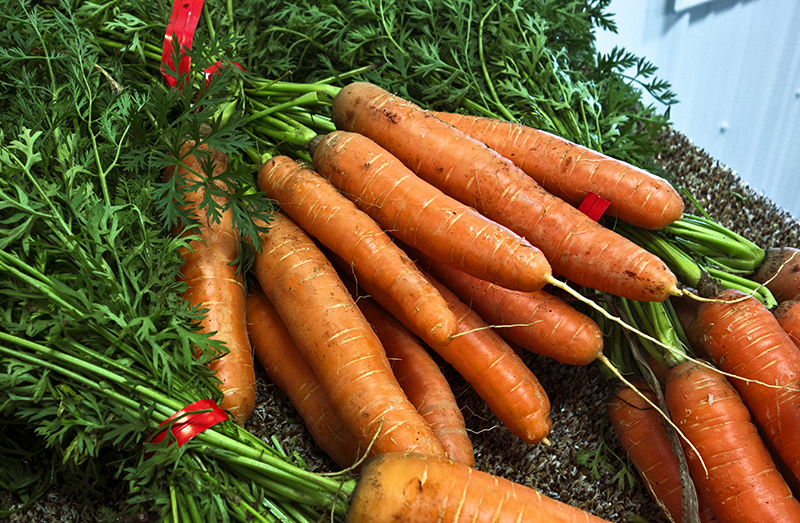 Taste your creation, have a lovely little serving, let it melt in your mouth as you savour every bite, and then bless others with the bulk of it.
Great idea, right?
Now, how can something that good get even better?
Easy.
You up-level your recipe and really bless others with baking that is actually good for them too!
Healthy.
Nourishing.
Nutrient-loaded.
Fuelled.
That's my favourite foodie gift – one that enhances my overall well-being and makes people remark "oh how she glows!"
So, if you're going to bake to bless others, please consider baking something that is refined sugar free, harmful food-colouring free, wheat free, and otherwise toxin free.
How on earth do I do that? I can hear you thinking that right now. But I assure you, it's possible and incredibly delicious. Did I mention ever that I only eat delicious food? Yup. Don't ever doubt me there.
Like my FUELLED Nutrient-Loaded Carrot Cake.
I've had several people ask me for my recipe over the past seven days and so I wanted to share it today, so that you can all enjoy a very healthy and deliciously dense and moist cake for the holidays that will also bring your nutrition game to the next level.
Here's the recipe, with much love from me to you, and by way of blessing others through your baking, to those that you bake to bless this holiday season.
FUELLED Nutrient-Loaded Carrot Cake Recipe
Makes 2 8″ cakes, or 1 2-layer cake.
Ingredients
Flour mix:
3 cups almond flour
3 tablespoons of ground flaxseeds
1 teaspoon baking powder
½ teaspoon baking soda
1½ teaspoons Himalayan Pink Salt
4 teaspoons ground cinnamon
1 teaspoon ground ginger
½ teaspoon pumpkin pie spice
Pinch ground cloves
Egg mix:
5 large eggs [organic and pasture-raised is healthiest!]
1 cup of honey or maple syrup
2 teaspoons pure vanilla bean powder [preferred] or organic vanilla extract [has alcohol in it, so I don't use this]
Carrot mix:
4 cups shredded carrots
½ cup virgin organic coconut oil
For the frosting [optional]:
8 ounces organic cream cheese [I use Organic Valley brand found at Lindos] 2 tablespoons grass fed unsalted butter — at room temperature
2 tablespoons virgin organic coconut oil
5 tablespoons honey
1 teaspoon pure vanilla bean powder [optional]
If you wish to make a vegan icing, please do not use vegan cream cheese as it doesn't combine properly. Find a good Cashew Cream Frosting recipe instead.
Instructions
Oven and pan prep:
Preheat oven to 350 degrees F [*not convection bake]. Rub two, 8-inch round cake pans with coconut oil. Lightly dust with almond flour, tapping out excess. You can also make this in a loaf pan.
Flour mix:
In a medium mixing bowl, whisk together the baking powder, baking soda, salt, cinnamon, ginger, nutmeg, flaxseeds and cloves, and remaining 3 cups almond flour.
Egg mix:
In the bowl of a standing mixer fitted with the paddle attachment or a large mixing bowl, beat eggs, vanilla and honey on medium high until pale toasty brown, fluffy, and nearly tripled in volume, about 5 to 7 minutes. [Don't shortcut this step—it helps make the batter airy].
Carrot mix:
Pat the carrots dry. Place in a clean medium mixing bowl. Stir in the coconut oil.
Blend them:
With the mixer running on low speed, add one-third of the almond flour mixture to the egg mixture. Once it disappears, add half of the carrot mixture. Add the next one-third of the flour mixture, then remaining carrot mixture, then the last one-third of the flour, fully incorporating after each addition.
Baking:
Divide batter between prepared pans and smooth the tops. Bake layers until the cake is lightly browned on top, a toothpick inserted into the center of the layers comes out clean, and the tops spring back lightly when touched about, 40 to 45 minutes. The cakes will be a deep golden brown. Place the pans on a wire rack and let cool in the pans 10 minutes. Carefully run a dull knife around edges to release the cakes, then pop them onto the rack to cool completely.
Frosting:
While the cakes bake, prepare the frosting. In a large mixing bowl or the bowl of a stand mixer fitted with the paddle attachment, beat all ingredients together until smoothly combined, about 2 minutes, stopping to scrape down the bowl as needed.
Assemble the cake: Trim the domed top of one cake layer so that it is flat if you wish [I don't though], then place the layer trimmed-side up a serving plate. Tuck strips of parchment paper around the edges to protect the plate from drips. Spread 1/2 of the frosting on top. Top with remaining cake layer, domed-side up. Spread the top with a thick layer of additional frosting. Keep the sides very lightly frosted [think decorative smear].
Bunches of fresh carrots at a farmer's market.
Enjoy!
Spread the love; feel free to share this recipe with someone you care about!
Happy and healthy holiday baking!
"Get FUELLED today for a healthier and happier tomorrow!"
PS: If you enjoyed this post and would like to receive this kind of information regularly, sign up for my weekly eNewsletter to get these updates delivered right to your inbox!
- Agathe Holowatinc is a Certified Integrative Nutrition Health Coach [services covered by most private health insurance companies], co-founder and director at FUELLED Bermuda Ltd., published author, health food private chef and health industry entrepreneur. She is a passionate advocate of real food, holistic approaches to health and communicating big ideas in a simple way. Visit fuelledlife.com or call or WhatsApp on 532-0426.

20 Most Recent Opinion Columns

Opinion columns reflect the views of the writer, and not those of Bernews Ltd. To submit an Opinion Column/Letter to the Editor, please email info@bernews.com. Bernews welcomes submissions, and while there are no length restrictions, all columns must be signed by the writer's real name.
-

Read More About
Category: All