Warwick Academy has been shortlisted for the ISC Research's International School Awards for 2021 in the 'Environmental Initiative′.
A spokesperson said, "Warwick Academy is thrilled to be one of the shortlisted schools at ISC Research's International School Awards for 2021 in the 'Environmental Initiative.'  The annual International School Awards recognise outstanding initiatives being delivered in English-medium international schools around the world. We are recognised for all the work that the Natural History Club has done.
The full founding member of the National History Club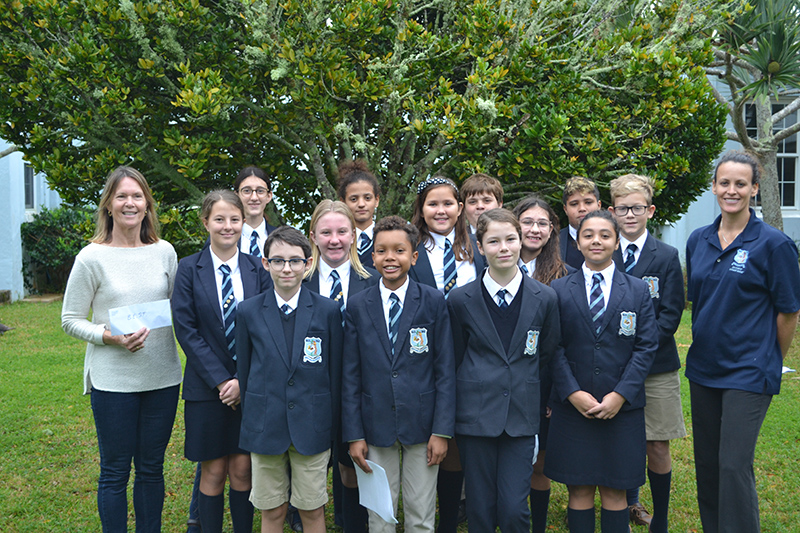 "This award will recognise an initiative that includes students and the wider school community in raising awareness and promoting change to support the environment, either locally or globally.
"The WA Natural History Club began 'Mission Compostable' as part of a long-term sustainable farming project to create an edible garden, showcasing small-scale farming methods. Initially, the area was barren and devoid of biodiversity so the goal was to demonstrate how it could be transformed for food production.
"After practicing composting for 6 months, the club surveyed students and staff about composting habits/attitudes. Results of the survey were used to create an educational video, played in school assembly, featuring the students explaining the importance of reducing food waste, addressing misconceptions about composting and demonstrating how to compost.
Last year planting home grown trees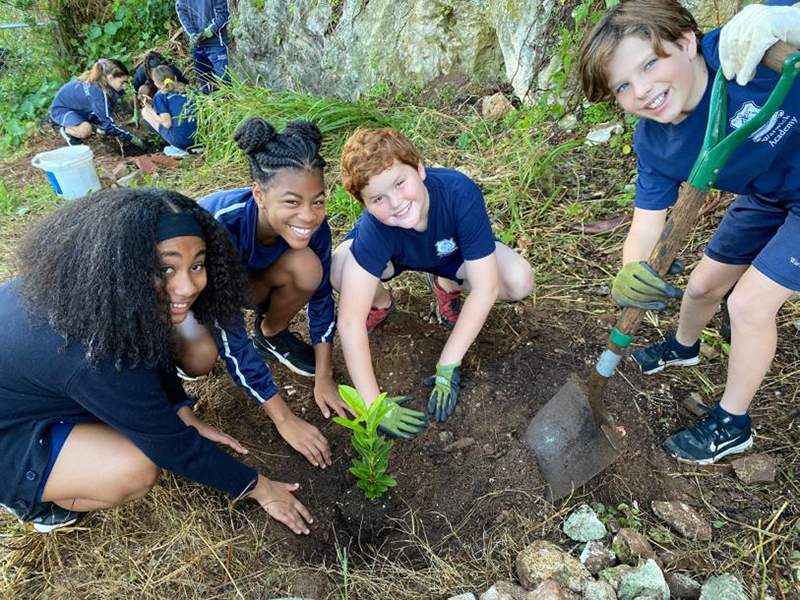 'Mission Compostable' was launched in Feb 2019. Enrolled families received a collection bucket which could be dropped off at school. 36 participating families sent a total of 1.4 metric tonnes of vegetable food waste; an average of 40kg per family!
"Mission Compostable is only one facet of the Natural History Club. Students explored nature reserves or volunteer on conservation projects and met important Bermudians making a difference.
"Other projects include the edible garden project, 'Project Treeage', has involved growing native trees and plants from seed, a subgroup helped found the WA Climate Action Network and organised weekly Climate rallies in front of the school for 24 consecutive weeks. As a school, we have become more aware of the waste we generate.
"The most visible result of their initiative has been the transformation of the science quad from a featureless square of lawn into a lush, colourful foodscape, buzzing with bees and butterflies, for all to appreciate.
Some member of this year's Natural History Club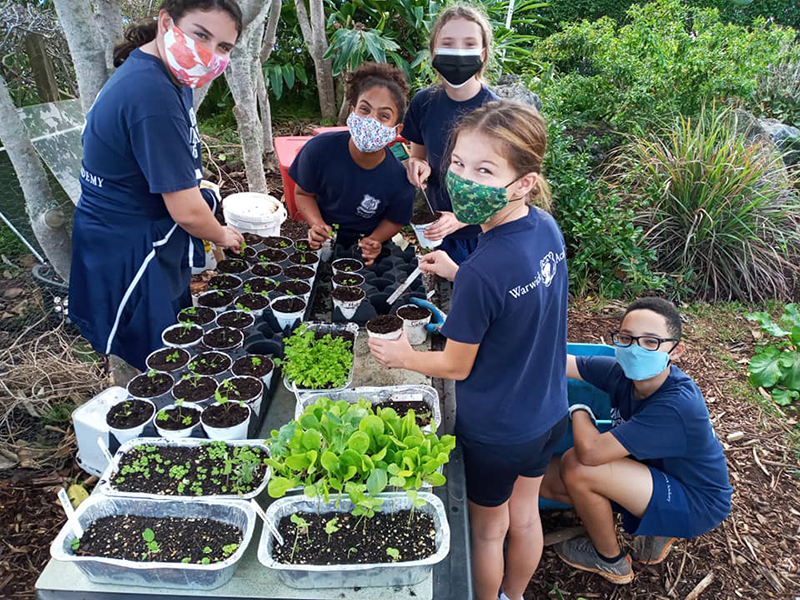 "Primary students visit to learn or help with activities like planting seeds. Senior Food and Nutrition Students cook with produce from the garden. Sale of produce to staff has helped fund development of the gardens. The Bermuda National Trust recognised 'Mission Compostable' with their top environmental education award in 2019.
"Congratulations to Mrs. Roz Wingate, The Natural History Club, all its student members and the Science Department. We share this honour with Sweden's Sigtunaskolan Humanistiska Läroverket, SSHL, The Sultan School of Oman and Colegio Los Nogales and the winners will be announced on January 18th."
Last year Food and Nutrition students using kale from student garden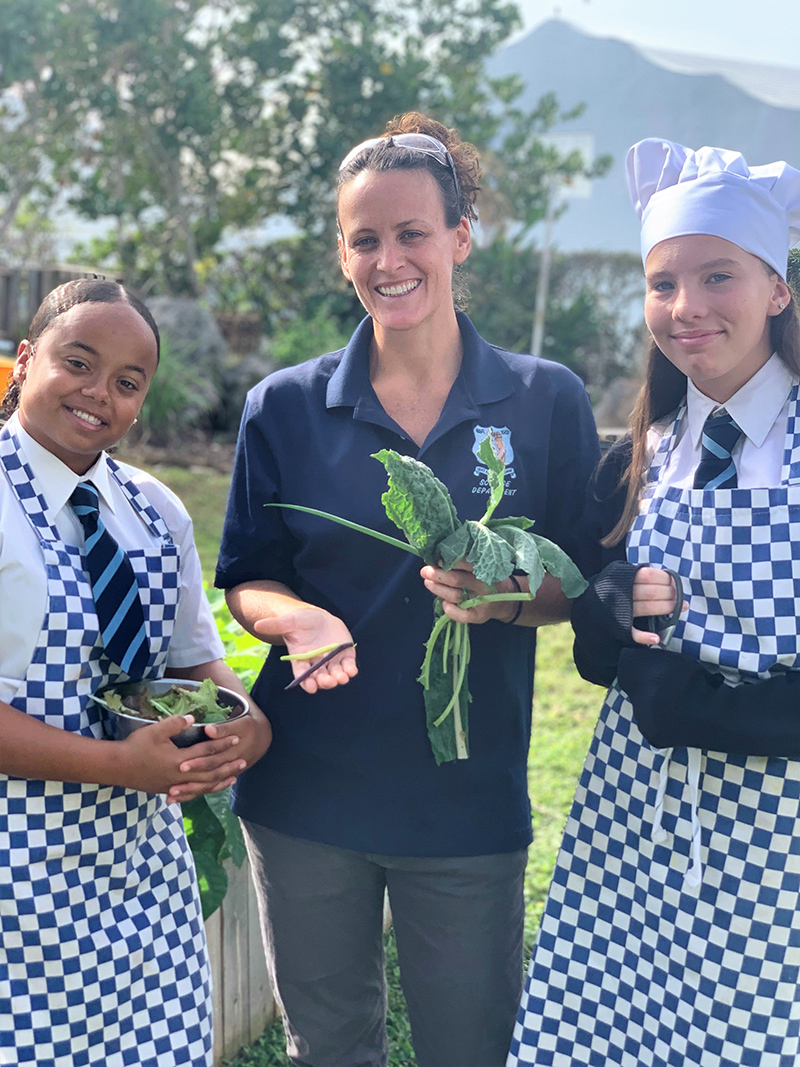 Read More About
Category: All, Environment