[Written by Mikaela Ian Pearman]
Gayneté Jones, the Bermudian entrepreneur, best-selling author and podcaster recently seen in Forbes, is about to shake her industry yet again with her latest venture Best, Periodt. Best Periodt menstrual cups will be the first fem healthcare product made by a Bermudian to hit island shelves and are available starting today at: Salt + Cedar, Phoenix Centre, People's Pharmacy, Warwick Pharmacy, Collector's Hill Apothecary, Woodbourne Chemist and Paget Pharmacy.
The cups are also available at BestPeriodt.com, where you will find many FAQs answered and a fun, interactive Size Quiz. While Jones' would like Bermudians to use the site as a source for information, she recommends for those on island to purchase locally as it works out to be faster and more cost efficient as her online shop ships from her US warehouse.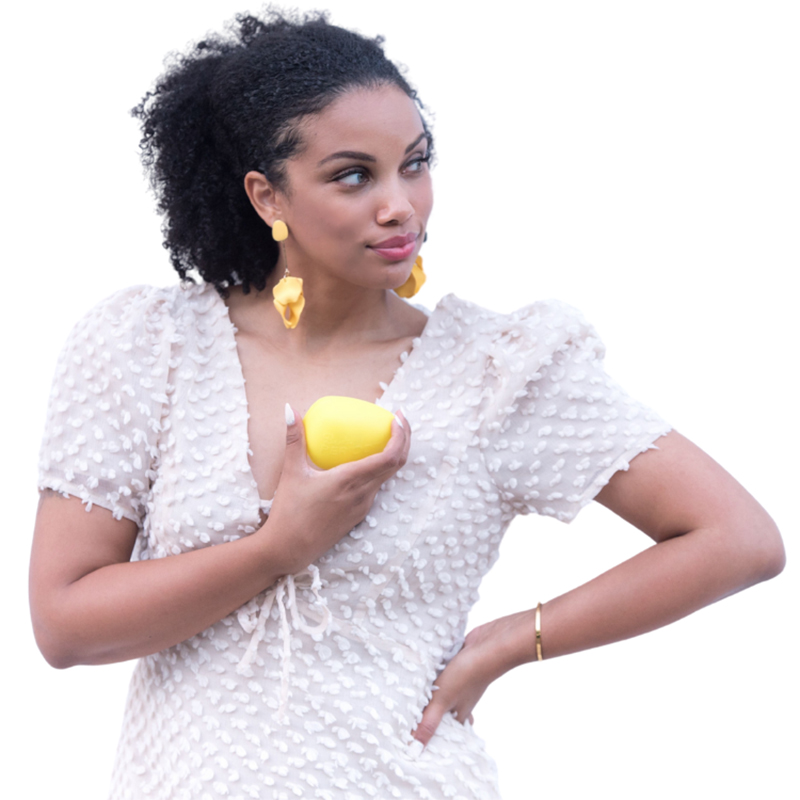 The idea was sparked after speaking with some friends who have product-based businesses for her Freedom Slay Podcast back in March last year. "I began asking myself, what product can I create that solves a real problem that I'm passionate about?", she shared. The next morning she woke up and her period came on. When she went to grab a subpar menstrual cup, the lightbulb went off.
"I've known for a while now that menstrual cups are healthier solutions for our body and the planet, and that they save you money as they're reusable, however, I just couldn't find one that I was satisfied with – and I've tried dozens," she shared.
"The cups I've tried in the past didn't have enough capacity for heavy flow days and come with a cheap, lint-producing cotton carrying bag that I hated. Black women on average have heavier periods and are 2-3 times more likely to have fibroids. Because of this, I wanted to ensure my cups held more than the popular brands on the market. The Best Periodt Size 2 cup can hold up to 8 regular pads worth of blood. I also did away with the bags. Our cups come with a counter-cute, hygienic silicone carrying case."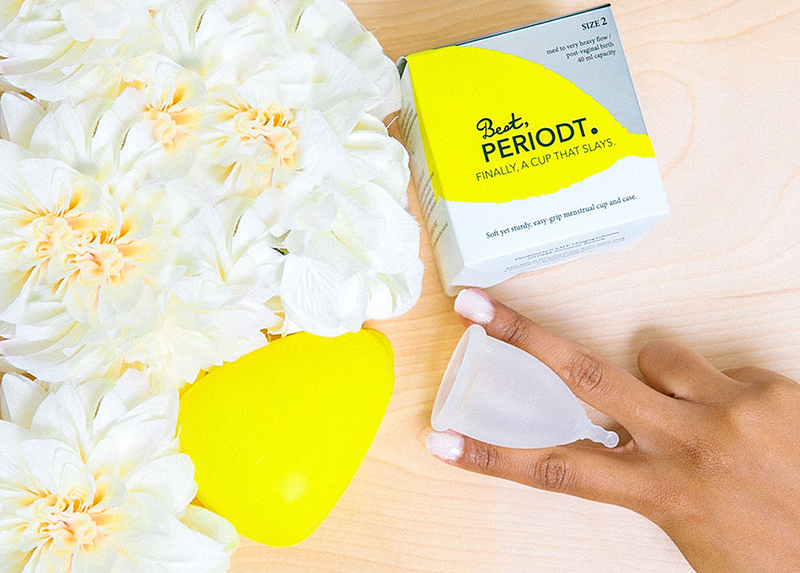 Jones, in an effort to produce the highest quality cup on the market pulled out all of the stops. Her OBGyn approved, FDA registered, USA made cups were created in an ISO 13485 environment with the highest quality biocompatible, medical grade silicone. She shared that building this business during COVID had its challenges, but she was determined to make it work. "There were many stressors working with a US manufacturer to bring my vision to life during a pandemic. At one point back in August the factory shut down because of COVID exposure. While everyone ended up testing negative at the facility and they were back up and running a week later, that pushed the project behind as their whole schedule was thrown off."
Not only is the Best Periodt cup super high quality, holds more than others on the market and has a unique carrying case, it also has a 1-of-a-kind design and a unique giveback. Jones refused to white-label her product [which is to stick her branding on a product that already exists], she wanted to create a unique, innovative solution to period care so she designed her base and stem and worked with a female engineer that specialized in medical devices to bring her vision to life with a prototype, followed by a 3D print, then a physical sample.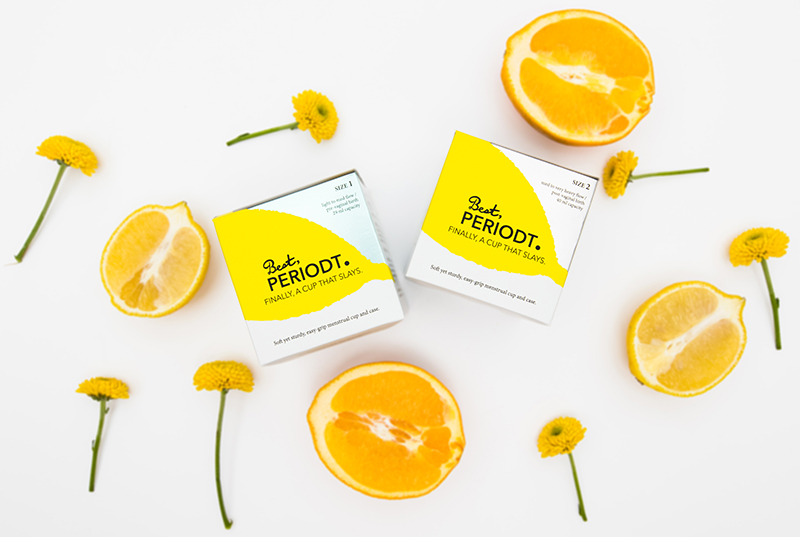 "It was a long, tedious process, but it was important for me to create something that in turn creates real, meaningful change in people's lives. Many popular brands on the market, and selling on shelves locally, are made in China, some white-labeled, and are not FDA registered or designed to provide the best period solution. For a product that's so intimate, I want it to truly assist users to have their best period and for it to be the best, periodt."
Jones' Best Periodt cups are here to provide a better solution. The founder shared, "Many don't realize that the cotton used in tampons and pads are often treated with toxic, hormone-altering chemicals and tampons have been known to mess with the body's PH, cause dryness and create micro-tears in the vaginal walls. The goal though is never to scare someone away from their current period care, but rather to introduce them to the benefits of a Best Periodt cup as an alternative solution. Menstrual cups save time on changes, money in the long run and help out the environment."
Giving back was important to the Millennial Founder so one dollar from each Best Periodt cup sale goes towards ending child trafficking, donating to an anti-child trafficking charity annually that users help decide on. "There is also an option on our site to donate a cup to menstruators in need as period poverty is a real issue everywhere. Including right here in Bermuda. We will be donating cups to Bermuda shelters, before moving on to other parts of the world. It was important for us to have a giveback component from the start – there are so many worthy causes and we wanted to do our part." Jones said.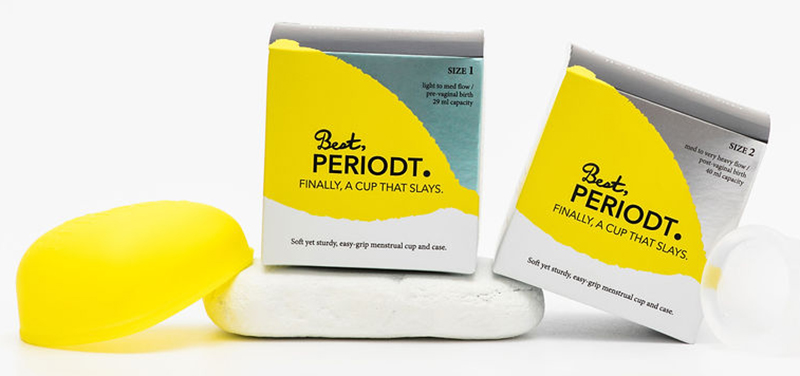 "The menstrual cup is just the beginning for us. This isn't just a product launch to me, I see it as the genesis of a mega brand. A mega brand that will transform period experiences for the better, for menstruators around the world. We are actually in the sampling process for our second product launching in Q3. Because we have been listening to our audience on our Instagram page @best.periodt from the start, we already know where to go next."
The brand has already gotten the attention of NBC, CBS, Fox, Black Enterprise and many other international outlets and will soon be on US shelves. You can learn more at BestPeriodt.com, on the business' Instagram page @best.periodt or their YouTube Channel at Best Periodt."

Read More About