[Written by Mikaela Ian Pearman]
The Loren Bermuda kicked off its Summer Guest Chef Series over the weekend with a bang. Chef Karla Hoyos was the first chef to visit this year and knocked it out the park with her menu filled with fresh, delicious Mexican flavours.
The dinner was held on Saturday night and because I wasn't familiar with Chef Karla, I wasn't sure what to expect even though Mexican is my favorite cuisine. Before I dive in, I will tell you right off the bat that every single bite was incredible and I can't wait to dine at her new restaurant in Miami later this year.
When my guest and I walked into the restaurant, we were greeted with a Michelada, a Mexican cocktail made of beer and fruit juice. Minutes later, canapes were presented – wahoo ceviche and street corn tart. Both were absolutely delicious, but the ceviche was more memorable out of the two.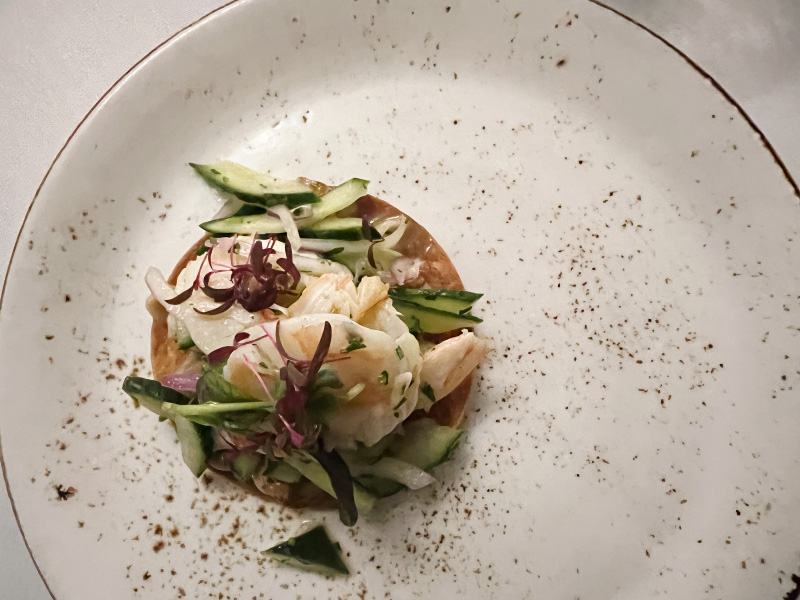 After mingling for a few minutes, we were invited to take our seats and then were introduced to Chef Karla. She explained her background – born and raised in Veracruz, Mexico to a Mexican mother and Spanish father. She grew up cooking on her grandmother's farm and has taken the style of cooking with her all over the world, including disaster relief kitchens with Jose Andres.
Then came the food. The first course was Nixtamalized Chayote Tartar with baby corn, cilantro oil and trout roe. This one course won us over. The bright flavours, the crunchy texture and the saltiness from the roe made for a light, but divine appetizer.
For the next course, we enjoyed Grilled Prawn Aguachile Tostada with chintexle aioli, plantain puree and pickled vegetables. Again, it had such a bright flavour but complex at the same time with the aioli, pickled vegetables and the crunchy tostada on the bottom. Easily one of the best dishes I've eaten all year and I absolutely wanted another one.
The main course was Pibil Adobo Braised Short Ribs with black bean succotash and crispy yucca. The beef was tender and so well seasoned. The beans added a nice smokey element to the dish and the yucca chips were the perfect crunch for texture. I could've used another plate of this dish as well.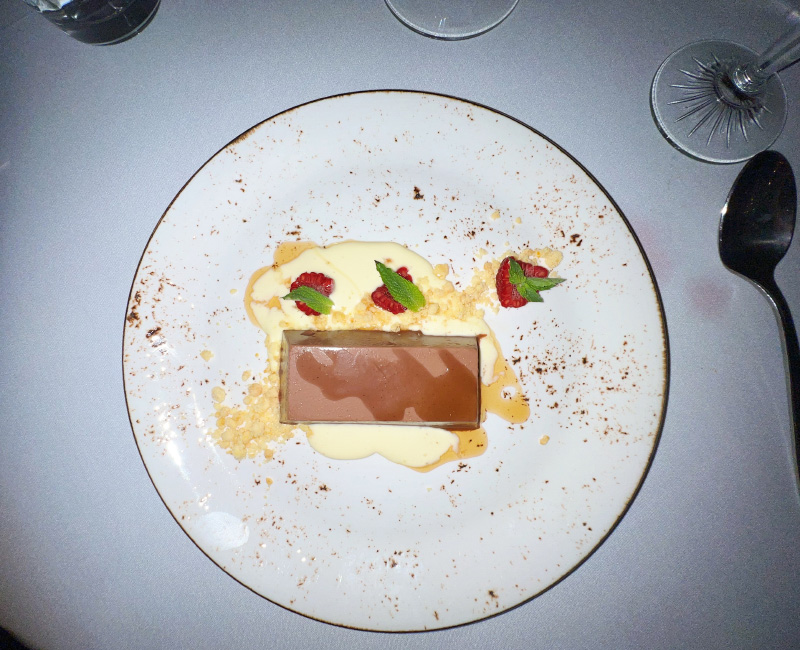 Finally, for dessert we devoured Spiced Chocolate Panna Cotta with polvoron crumble, cinnamon gastrique and anise anglaise. This dessert was creamy, decadent and had a beautiful spice to it. I ate the whole thing and enjoyed every single bite.
Overall, this dinner was an 11/10 for me. The chefs coming up after Chef Karla have massive shoes to fill because the whole dinner was flawless. If you love great food created by renowned chefs, you have to check out the Summer Guest Chef Series at The Loren. You will learn something new, eat something interesting and have a great time.

Read More About
Category: All, Entertainment