[Written by Mikaela Ian Pearman]
Mastercard has been partnering with chefs all around the world to create the priceless table and thankfully, Bermuda was a part of it.
Last week, I had the opportunity to attend Flavours by Mastercard featuring Michelin Star Chef James Berckemyer from Lima, Peru. The event was held at Fort St Catherine under the stars and promised to be a night of excellent food and great vibes.
On arrival, I was presented with a glass of champagne and then guided to a step and repeat to have my photo taken. The photographer [Brandon Morris] was excellent and receiving copies of the photos at the end of the night was an excellent touch.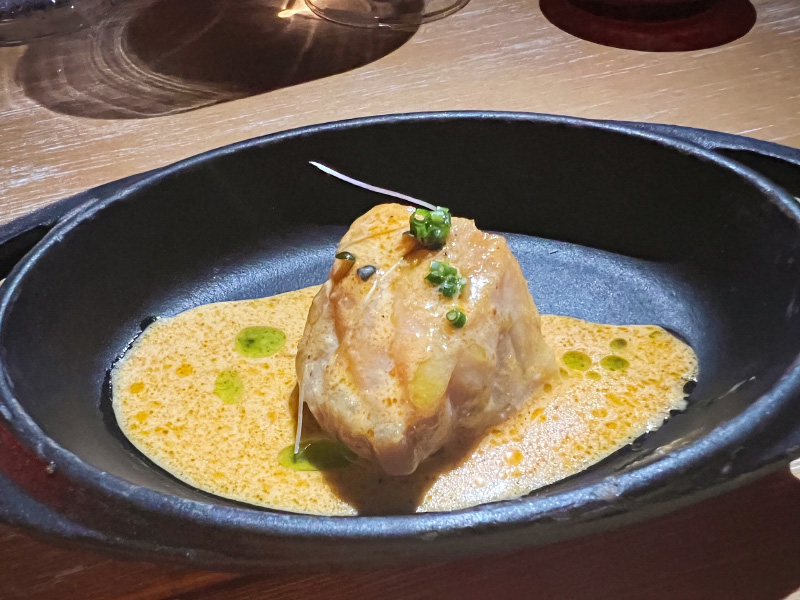 The set up for the event was gorgeous thanks to rentals and florals from Exclusive Flowers + Events. Think warm pops of colour from the florals on neutral wooden tables to match the colours of the Mastercard brand. It was stunning and inviting. The Tino Martinez Duo on the saxophone and piano added to the fantastic chill vibe of the evening.
But let's talk about the food because that's what we came for. Because Mastercard is committed to creating dinner experiences around the work in beautiful cities and unique locations, the expectations were high. The team partnered with St. Regis and Chef James to curate an exclusive experience in Bermuda.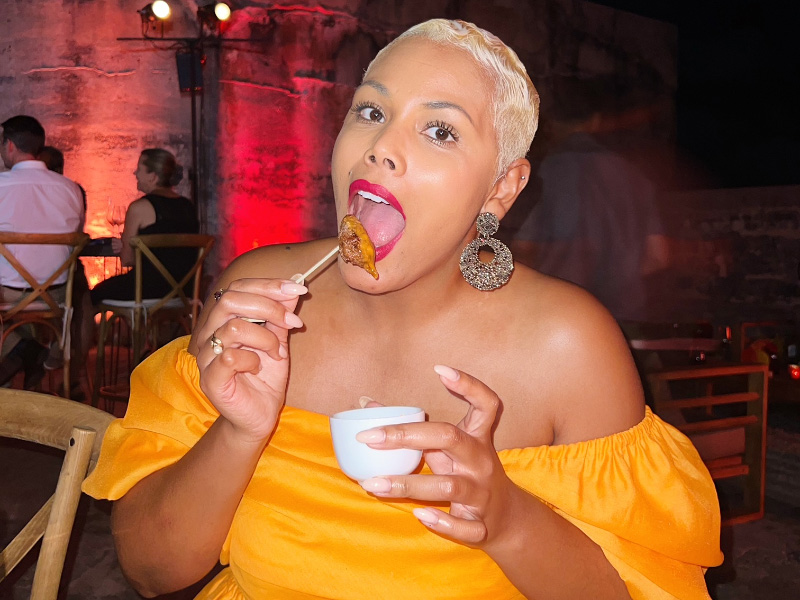 The menu included Beef Carpaccio with grana padano and house vinaigrette, Catch of the Day with yellow chili vinaigrette, Tuna Tartare, Shrimp Toast with avocado and acebichado sauce, Quinoa Croquette, Sirloin Skewer with panca sauce, 24 Hour Short Rib with tomato sauce and Chocolate Texture for dessert.
The meal was served one course at a time by servers, which was an interesting experience. It appeared that everything was cooked on site so it did take longer than expected for courses to come out, but thankfully everything was delicious.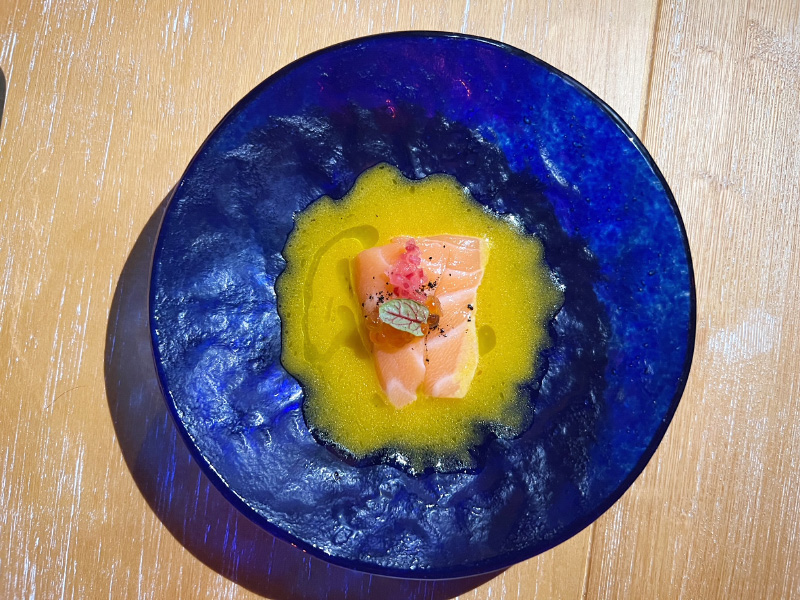 Standout courses were the Shrimp Toast, which was bright, fresh and had a great crunch from the toast. There was also a piece of rockfish with a light curry sauce that wasn't on the menu but easily my favourite bite of the night thanks to the fish being cooked perfectly and the complex flavour of the curry.
I also really enjoyed the Quinoa Croquette, which was similar to an arancini and the 24 Hour Short Rib, which was super tender with a rich flavour. The extra creamy pureed potatoes under the short rib were the perfect accompaniment.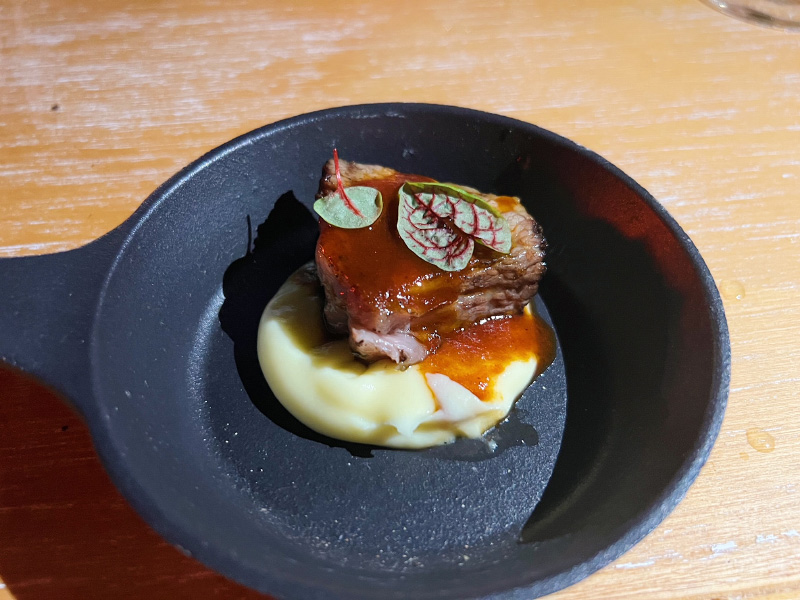 The Chocolate Texture for dessert was unique to say the least. The crisp on the top tasted like a brownie while there was also chocolate mousse and some chocolate crumbs or soil as well. All together, it was an excellent light dessert after a rich menu.
Overall, I had a lovely evening with Mastercard and Chef James. I look forward to more priceless experiences and fantastic dinners.

Read More About
Category: All, Entertainment