[Updated] The owner of a fawn/tan female dog named Islay, who has been missing since Friday, is asking for the public's assistance in locating the dog.
A friend explained, "Please  help us find her. If you see her, call us immediately. We have a wonderful group of people that have spent their time helping, friends, families and complete strangers. 333-2632 or 337-2041
"Islay [pronounced EYE-la] is a 2 1/2 year old female pitbull
"She's fawn/tan colored with light eyes. She's friendly with humans, but to be honest she isn't socialized around other animals either then our mini dachshund, who she's very playful with.
"She's not wearing a collar as she keeps pulling it off, ahe is microchipped
"Ran away at 2:30 on Friday, January 8th. Confirmed sightings on Friday were outside Modern Mart, Ice Queen and Lover's Lane area around 2:45-3:30 Friday. Possibly the tracks behind Harmony Club, possibly Belmont around 4pm. No sightings since Friday.
"Please help us get our baby back. This is breaking our hearts. She is a part of our family and it hurts to wake up this morning not knowing if she's ok."
Update: A cash reward is being offered.
Update: The owners confirm the dog has been located.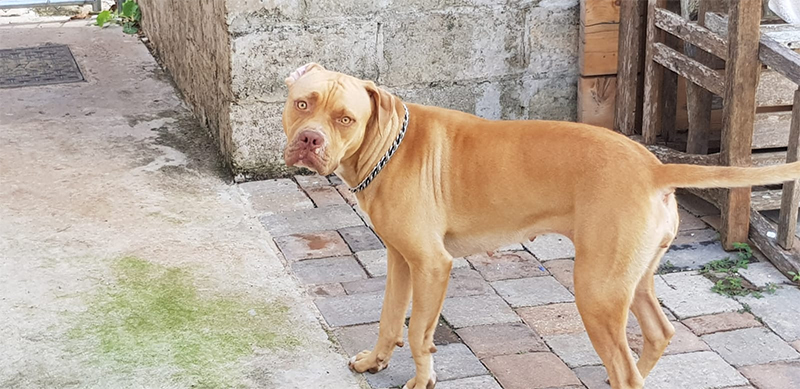 Read More About
Category: All