The Black Pony Gallery announced the online solo exhibition featuring original mixed media paintings by Cuban artist Aimée Garcia, with the exhibition to run from February 5 – March 1.
Curator Lisa Howie said, "Black Pony Gallery is pleased to announce the inclusion of Cuban artist Aimée Garcia and her first online solo exhibition. The Game of Ambiguities presents a series of original mixed media paintings that use the genre of portraiture — oAen using herself as the subject— to explore psychological tensions and uncertainties.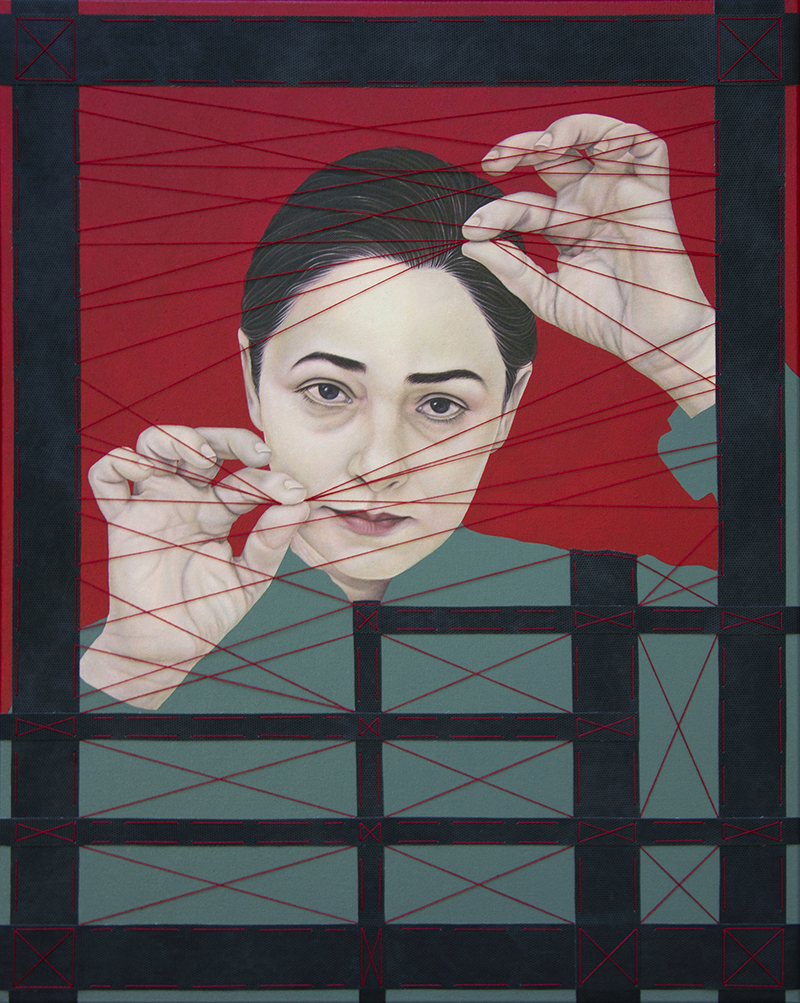 "The online exhibition runs February 5 – March 1, 2021.
The artist says of her work, "I seek to establish a game with the meaning of the materials and the objects…" This game, this push and pull between the painted surface and the interwoven materials, creates a strong communication emphasized by the title of each work. Repression #8, from 2019, has many layers of understanding, depending on one's point of view. Maybe we feel for the figure, maybe we are the figure, maybe we have a different role altogether. Whatever the case may be, many viewers will identify.
"The artist is dedicated to "the universal feminine experience" and yet these images convey broader themes. Herein lies the game again. "The work is an invitation to reflect on life, history, gender contradictions, memories, and the political and social environment…," says Garcia. The artwork is therefore both feminine and universal.
"I believe that the individual is in constant search of a change, liberation, emancipation, but external and psychological factors prevent achieving that total emancipation, that is why that search becomes a constant, where sometimes we feel more trapped and, in others, we believe we have achieved some liberation," Aimée Garcia.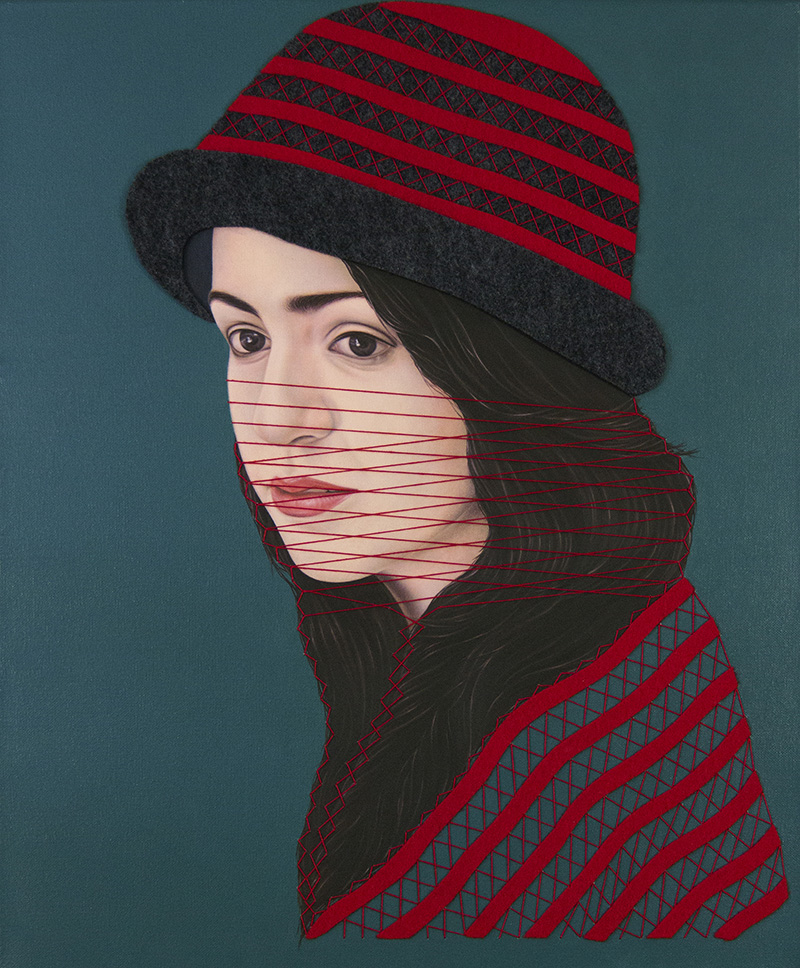 "It is difficult to devoid oneself from the global context of 2021 when observing Garcia's work. The pandemic presents a layer of confinement that has woven itself surreptitiously into all of our lives, and somehow into these paintings. Can we find a way out of this? Is there an ideal place we can hope for?
About the Artist
"Born in Matanzas, Cuba in 1972, Aimée Garcia currently lives and works in Winston Salem, NC, USA. She graduated from the Higher Institute of Art, Havana, in 1996.
"Her work has been exhibited in the United States, Mexico, Germany, England, Spain, Italy among others. She has participated in several international biennials such as the 57th Venice Biennale, Biennial of Havana, Biennial of Kwangju, Biennial of Cuenca, and Biennial of Painting of the Caribbean and Central America.
"Her works are in public collections such as the National Museum of Fine Arts, Havana, Cuba; ASU Art Museum, Arizona, USA; Neighborhood Museum New York, USA; University of Virginia Art Museum, Virginia, USA; Jordan Schnitzer Museum of Art, University of Oregon, Eugene, OR, USA; Museum of Finest Cuban Arts, MOFCA, Vienna, Austria; The Farber Cuban Avant-Garde Collection; USC Fisher Museum of Art, Los Angeles, CA, USA; Pérez Art Museum of Miami, USA.
"To learn more about Aimée Garcia and Black Pony Gallery, please go here."

Read More About
Category: All, Entertainment