As part of their Black History Month celebrations, the University Of California Berkeley has highlighted Bermudian Dr. Ty-Ron Douglas, who serves as their Associate Athletic Director for Diversity, Equity, Inclusion, and Belonging.
An article entitled Moving Mountains by Jonathan Okanes said, "Dr. Ty-Ron Douglas has always been a man on the move.
"Always – since he was in his mother's womb. Douglas' mother, Lucy, became pregnant with him while she was a freshman at Oakwood University, a historically black institution in Huntsville, Alabama. She struggled with the decision whether to keep her son or not, but while at a health clinic in Huntsville, Lucy felt her son move for the first time.
"Douglas has been moving ever since, and his latest stop is at Cal as the new Associate Athletic Director for Diversity, Equity, Inclusion and Belonging.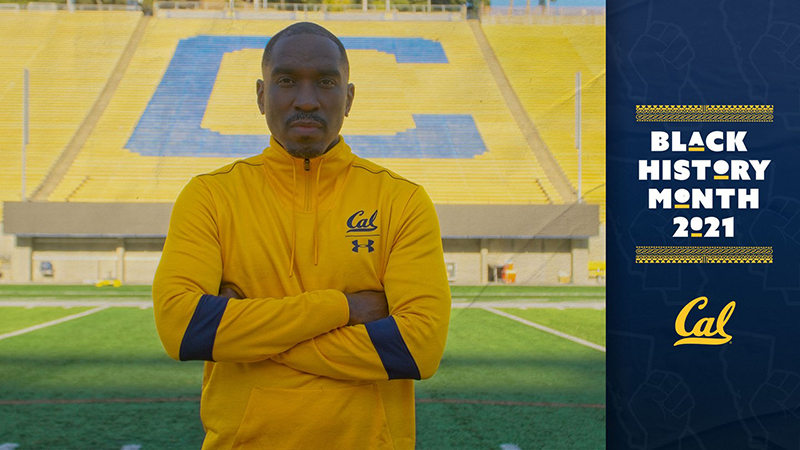 "Along the way, Douglas has become a leading voice in the DEIB space – as an educator, activist, public speaker, author and more. He most recently was an associate professor in the Department of Educational Leadership and Policy Analysis at the University of Missouri, where he also was an affiliate member in the school's Black Studies program.
"He is the founder and executive director of The Salt City Center, which seeks to bridge community, corporations and university affiliations. Douglas also co-developed the Tiger Leadership Institute, a mentorship program for Missouri student-athletes that focuses on identity development, diversity and inclusion.
We are committed to learning, understanding, and celebrating Black History–especially celebrating our own Black student-athletes past and present, while accelerating our efforts to build a more prosperous Black present and future! Join us! #BlackHistoryMonth #Accelerate pic.twitter.com/oBn9ku7L1Z

— Cal Athletics (@CalAthletics) February 9, 2021
"Douglas began at Cal on Jan. 1 after a thorough and meticulous national search. Among his many duties in the department, Douglas utilizes his experience and knowledge to apply advanced diversity, equity, inclusion and belonging concepts to promote diversity training, while also developing programs to increase hiring and retention and improving staff morale – all with a focus on underrepresented and historically marginalized populations.
You can read the full story here on the Cal Athletics website.
Read More About