The Bermuda Olympic Association announced that Dage Minors has been appointed as its Commonwealth Games Federation eqUIP Intern.
A spokesperson said, "During this twelve-month, part-time assignment, Mr. Minors will assist the BOA with special projects, general administration and other preparations for Bermuda's participation in the Birmingham 2022 Commonwealth Games.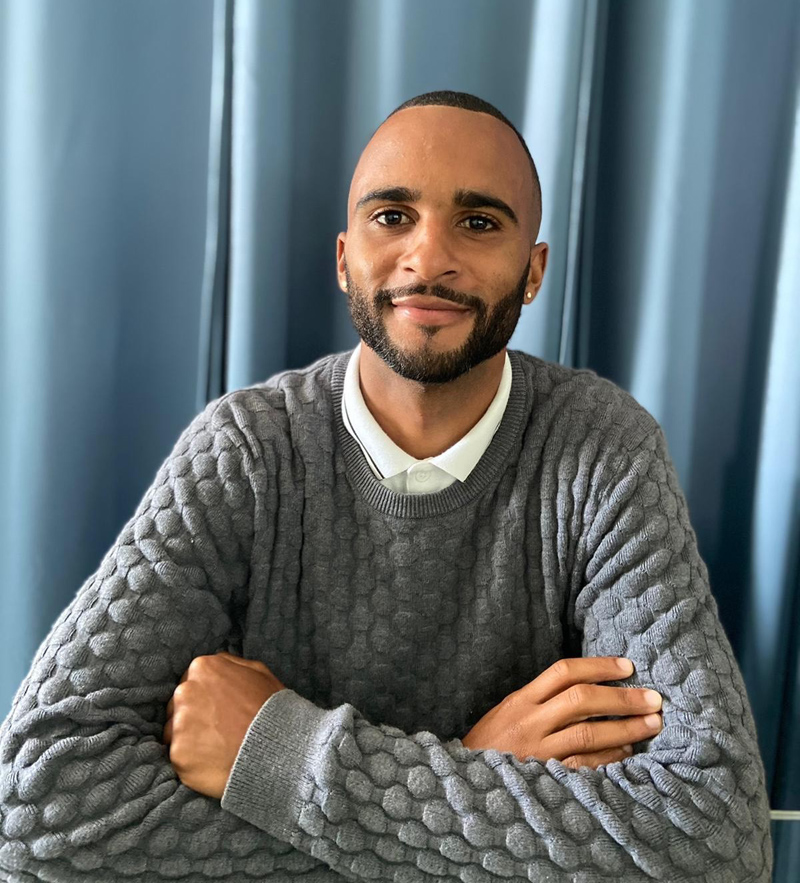 "The eqUIP internship programme was created and is funded by the Commonwealth Sport Foundation to assist Commonwealth Games Associations [of which the BOA is one] to enhance their administrative and project management capacity through the temporary addition of personnel who have studied in a field related to sports administration at college/university, and who have an interest in the Olympic Movement.
"Mr. Minors holds a Bachelor of Science in Sport and Recreation Management, and a Masters of Business Administration in Leadership from Franklin Pierce University.
"He is a member of Bermuda's National Track & Field team, and was a six-time All American and two-time Academic All American in college. He served as assistant Track & Field coach at Franklin Pierce, and previously interned with Bermuda's Department of Youth, Sport and Recreation. Mr. Minors is also a para-educator with Bermuda's Ministry of Education."
Branwen Smith-King, the BOA's Secretary General to whom Mr. Minors will report, said, "It is our pleasure to welcome Dage to the BOA as our Commonwealth Games eqUIP intern. With his educational background in sports administration, and his experience as a competitive track and field athlete, he will be a valuable addition to our staff as we work to prepare Team Bermuda for upcoming Games, including Birmingham 2022.
"We're extremely happy to have him on board, and we're appreciative of the Commonwealth Games Foundation for creating and funding a programme that enables us to receive much needed administrative assistance, whilst helping provide valuable experience to young professionals in our community."
Read More About