The Bermuda College vaccination centre is accepting walk-ins today [Sun, April 25] from 9am to 3pm, and there is also free transportation available to anyone who may need transportation to get vaccinated
In releasing the test results last night, a Government spokesperson said, "The Ministry of Health is reminding the public that the Bermuda College vaccination centre is accepting walk-ins on Sunday, 25 April, from 9 am to 3 pm. You don't need to register online – you can just show up. Going to and from your vaccination is allowed under the current restrictions.
"Additionally, on Sunday, 25 April, the Bermuda Red Cross is coordinating with the Bermuda Taxi Owners/Operators Association free rides to Bermuda College for persons who need transportation for their vaccine.
"This service is provided between the hours of 9:00 am and 1.30 pm to members of the community who have no form of transportation and wanting to be vaccinated at Bermuda College. Members of the public wishing to arrange transportation through the Bermuda Red Cross should call 232-1945.
"From Monday, 26 April, the Bermuda College vaccination centre will continue to be open for walk-ins from 9 am to 1 pm. Walk-ins are welcome every weekday morning."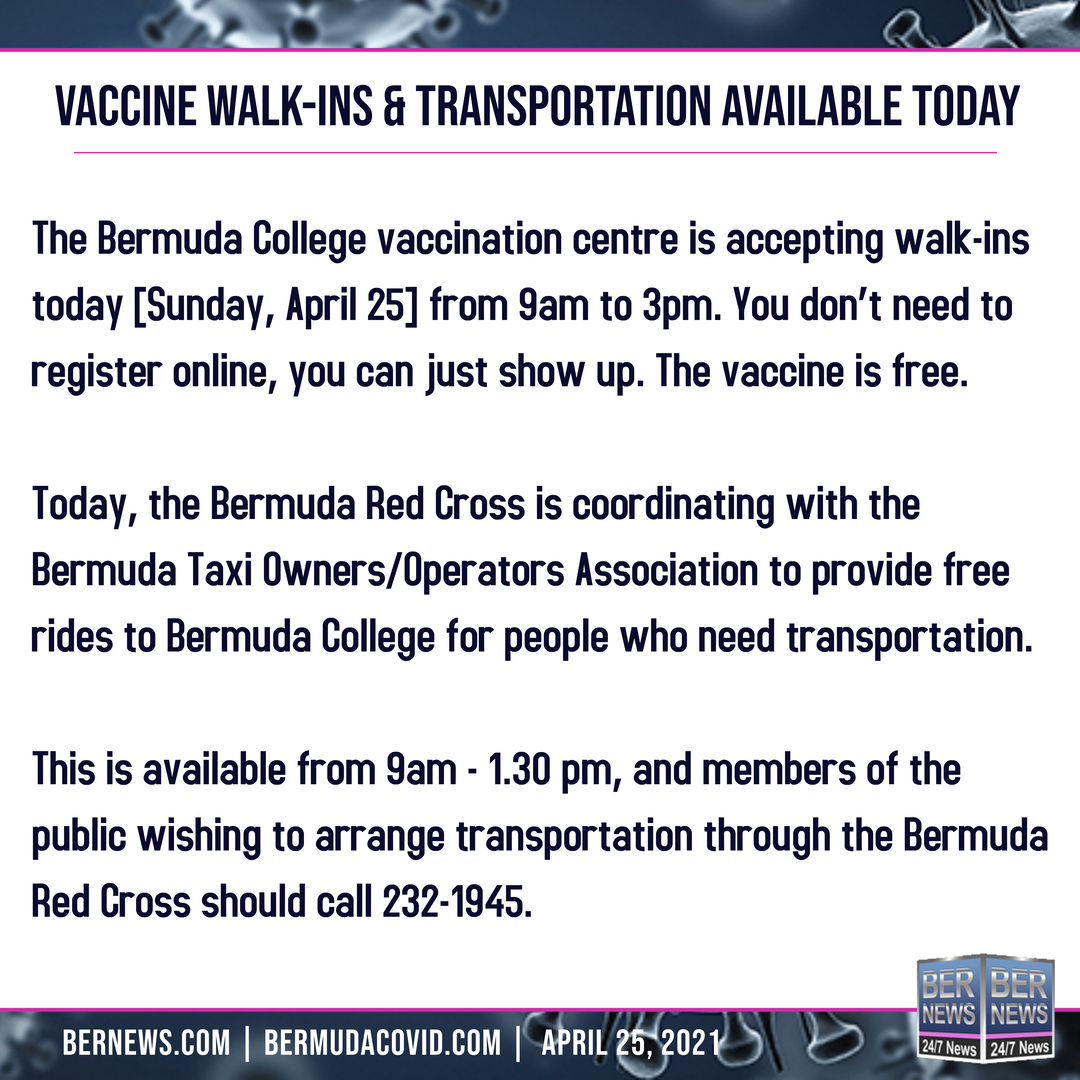 You can find more information on the links below and also on our dedicated website BermudaCovid.com, which is the most comprehensive resource and historic record available of Bermuda's handling of the pandemic.
Read More About