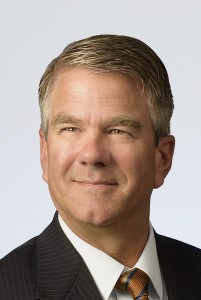 Hamilton Insurance Group, Ltd. today [May 27] announced the appointment of Kevin Price as Head of Allied Medical for its US excess and surplus [E&S] business.
A spokesperson said, "Reporting to Clay Rhoades, President, US E&S, Price joins this week from RCM&D. In this newly created role, Price has responsibility for building out the US-based book of allied medical liability insurance business, leveraging Hamilton Insurance DAC, the Company's platform supporting US E&S lines that shares its rating of "A-" by A.M. Best Company, Inc."
"We're extremely excited to have Kevin join our growing US E&S team," said Rhoades. "We're undertaking fast-paced expansion in building out our team and business, and know that given Kevin's exceptional expertise, deep relationships and broad industry knowledge, he will contribute to our success in this highly-specialized healthcare area."
The company added, "With decades of healthcare industry experience serving community hospitals in Virginia, Price joins Hamilton most recently from RCM&D, Glen Allen where he was Client Services Team Leader, leading a group of insurance agency healthcare specialists that serviced healthcare entities with a complete insurance portfolio.
"Prior to that, he had numerous leadership positions spanning his career, including wholesale insurance broking and underwriting, and has been involved in all aspects of the insurance underwriting and distribution processes.
"Price was a long-serving executive at Argo Group International Holdings, Ltd. in Richmond, Virginia where he was SVP, Allied Medical. Price started his career in claims with Liberty Mutual and Victor O. Schinnerer before moving fluidly from underwriting to agency and back to underwriting, including having previously worked at RCM&D earlier in his career. Price is a licensed insurance agent in Virginia, a Certified Insurance Counselor, Chartered Property Casualty Underwriter and Certified Risk Manager."

Read More About