The Garden Club Of Bermuda has made a donation of $10,000 to the Bermuda Zoological Society [BZS] for their Trunk Island 'Funding the Future' project.
A spokesperson said, "Trunk Island, a living classroom educating tomorrow's environmentalists, is the aim of Bermuda Zoological Society [BZS].
"In order to achieve this goal, Trunk Island is undergoing a complete restoration; eradicating invasive flora, planting endemics, reforesting with Bermuda Cedars and conducting any other conservation based activities. A cottage has also been transformed into a functional classroom.
Dr. Ian Walker receiving the donation on behalf of the BZS with Jan Macdonald, GC President and Carol Sims, GC 100th Anniversary Co-Chair: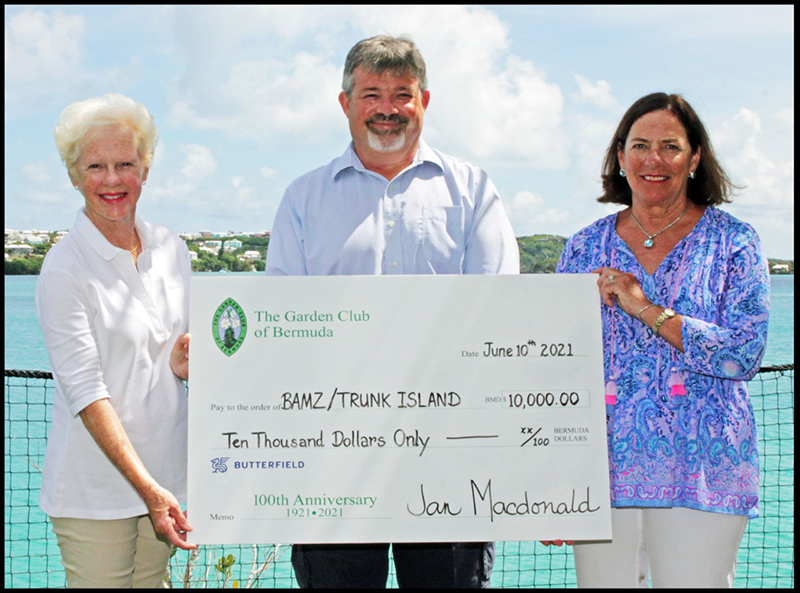 "The Garden Club of Bermuda is pleased to support this worthwhile endeavour and, as part of its 100th anniversary, donated $10,000 to the BZS for their project on Trunk Island 'Funding the Future.' We believe that this gift will make a difference to Bermuda, the students and future generations."
Colin Brown, President of the BZS, said, "We are very grateful to the Garden Club of Bermuda for recognizing our Living Classroom as a project worthy of support for their 100th anniversary. This donation will be used to educate young people about Bermuda's natural environment while also restoring Trunk Island to native and endemic forest."
Trunk Island [the little cottage on the left is the functional classroom]: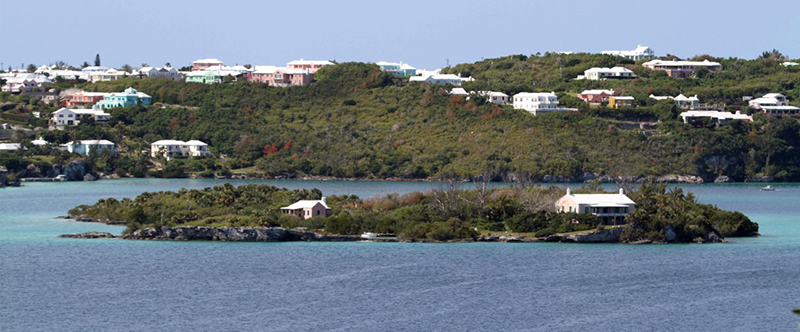 Read More About
Category: All, Environment, News