The Garden Club of Bermuda has made a donation of $10,000 to Friends of Hospice for Agape House.
A spokesperson said, "Agape House first opened its doors in March 1991 as Bermuda's only hospice facility. The Garden Club of Bermuda contributed labour, plant material and money for the landscaping and the work continued in 1992 with the installation of a path around the house allowing easy access to the outdoors. Two terraces and several seating areas were also constructed allowing for private retreats.
"The Garden Club was awarded a trophy by the Government Environmental Awards Scheme for this work.
Jan Macdonald, GC President – Carol Sims, GC 100th Anniversary Co-Chair and Jennifer Mahoney, Executive Director, Friends of Hospice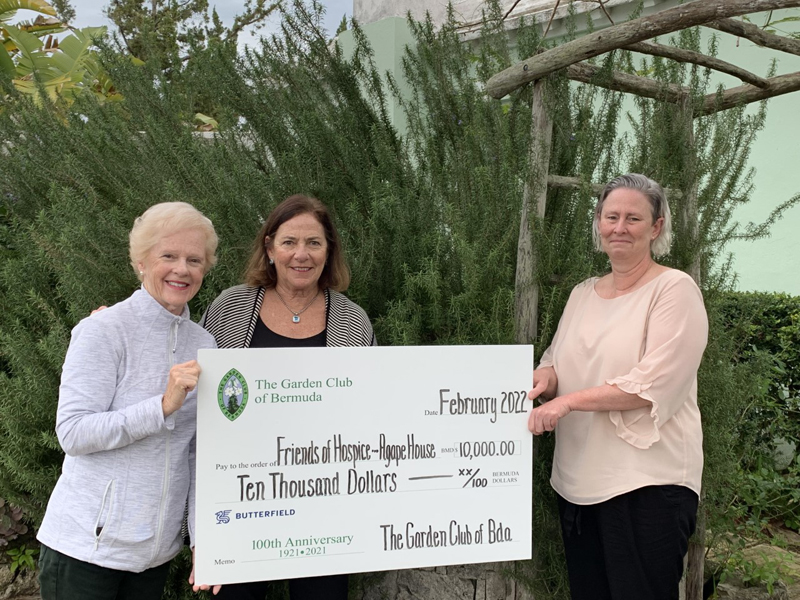 "Thirty years later, the Garden Club is still invested in the project and delighted to assist with a donation of $10,000 towards the new Woodland Grove capital campaign being driven by Friends of Hospice. The new location will offer its residents a more rural setting with ample open spaces and plenty of natural light."
Jennifer Mahoney, Executive Director, said, "We are extremely grateful to have been selected as one of the ten charities to benefit from the Garden Club's 100th anniversary. They have been fantastic partners and we look forward to working with them on new and exciting initiatives in the near future."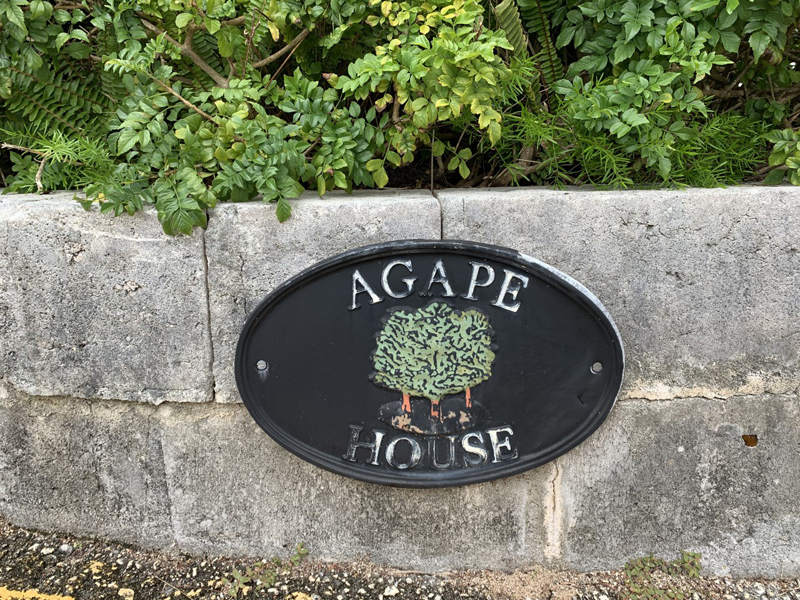 Read More About
Category: All, Environment, News