The Garden Club of Bermuda has made a $10,000 donation to Waterstart, marking their final in a series that saw them make a total of $100,000 in donations to celebrate their 100th anniversary.
A spokesperson said, "Waterstart is an outdoors real-world education programme encompassing the ocean and the environment offering students between the age of 12 and 18 training in water-based disciplines, conservation and marine science.
"Their main base of operations is located on Burt Island in the Great Sound where they have welcomed a total of 545 students since last March alone. Their team teaches a variety of programmes and classes all year around focusing on the terrestrial and marine environments of Burt Island and Bermuda. Their current projects include seagrass management, shellfish restoration, woodland restoration and organic gardening.
JP Skinner – Waterstart Director, Jan Macdonald – GC President, and Phoebe Barboza – Waterstart Operations and Research Manager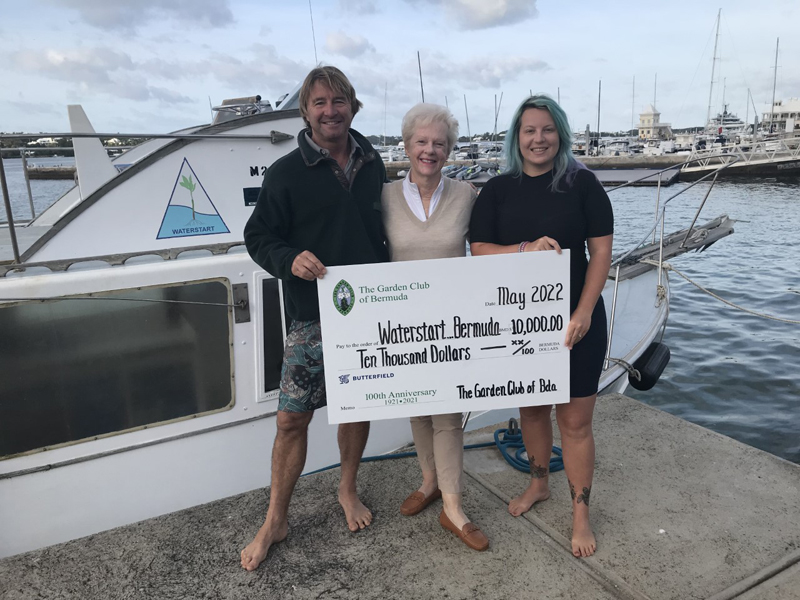 "In regard to the seagrass management, Waterstart is working with the local community and The Department of Environment and Natural Resources to protect seagrass in Bermuda."
Phoebe Barboza, Operations and Research Manager, said, "Seagrasses are beautifully unique, they are the only flowering plants adapted to grow submerged in the sea and are extremely valuable and crucial species to the environment.
"These species should be protected to ensure the food sources, shelter and essential nursery areas they provide to commercial and recreational fishery species as well as many invertebrates living in seagrass communities remain.
"Our team is extremely lucky to be able to work towards the protection of these meadows whilst also providing a memorable hands-on experience for many students and community members. Thank you to The Garden Club of Bermuda for their incredible support and belief in our efforts to protect the environment and share our natural classrooms with all who join us at Waterstart."
The Garden Club said they were "delighted to support such a worthy cause."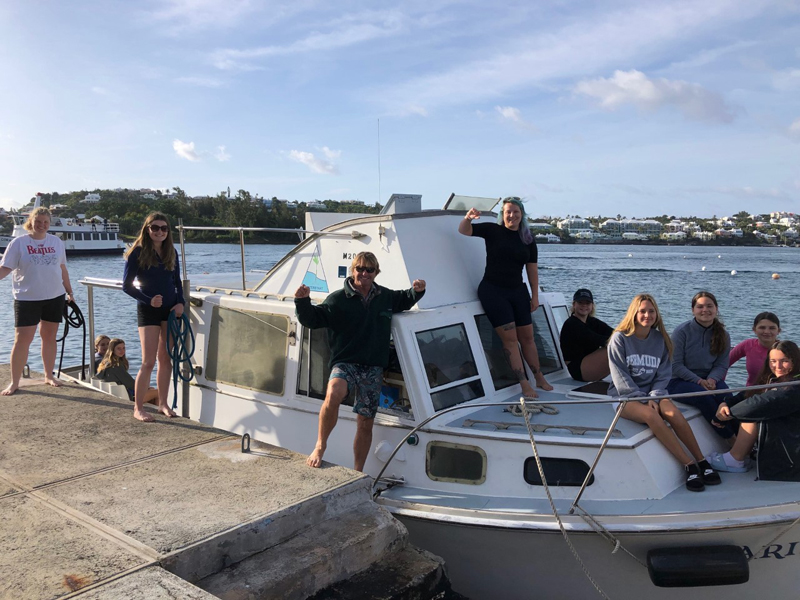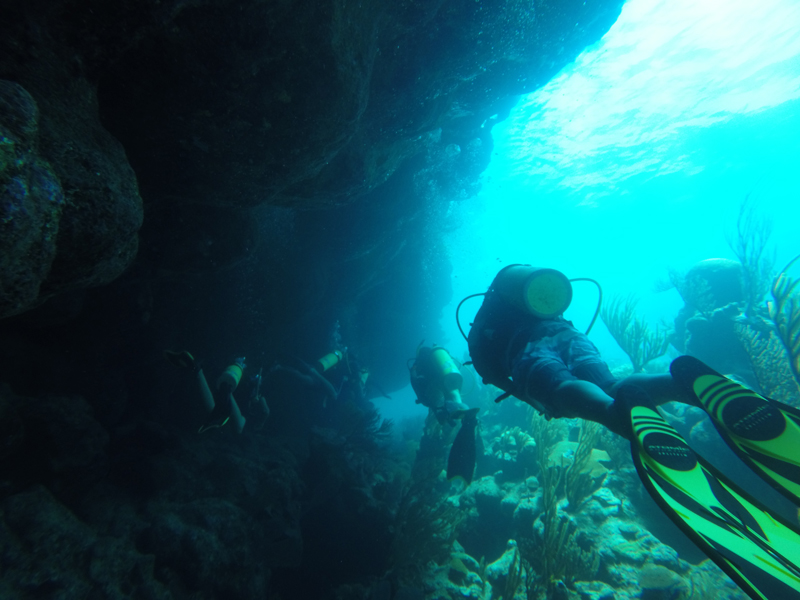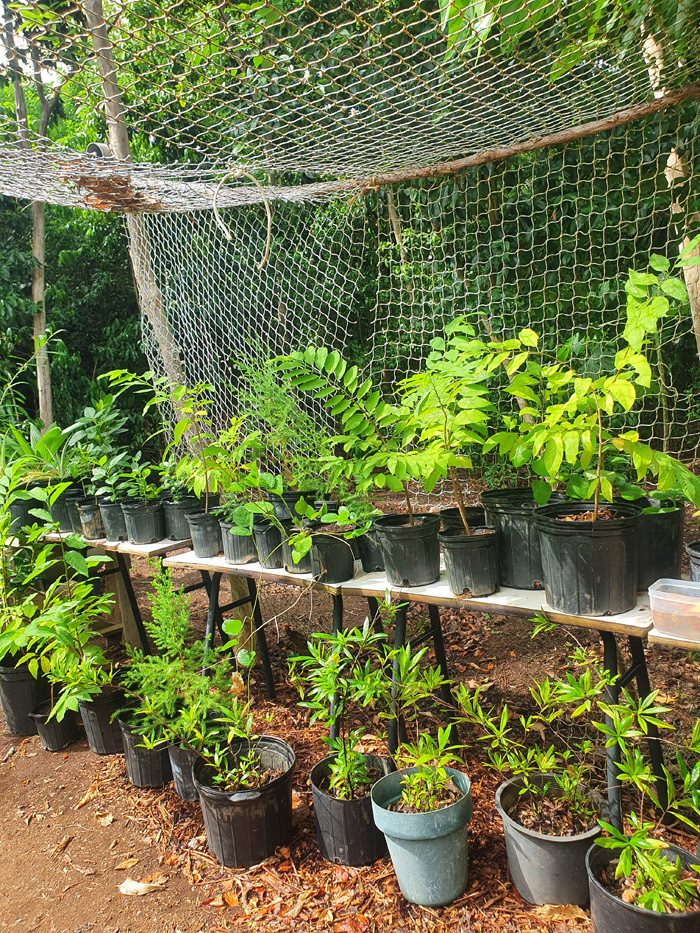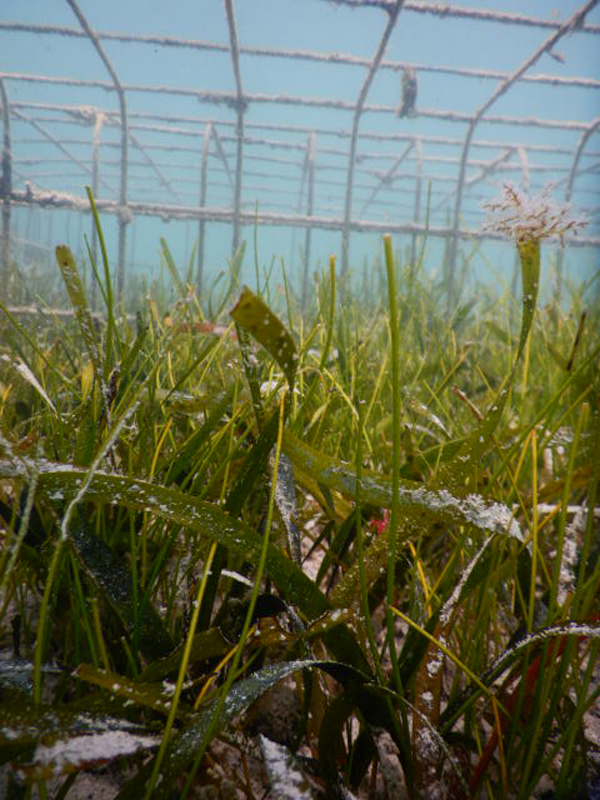 Read More About
Category: All, Environment, News