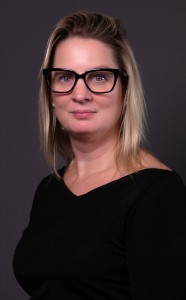 Hamilton Insurance Group, Ltd. announced that Vanessa Young has been appointed as Head of Mergers and Acquisitions [M&A] Insurance across its global operations.
Ms Young joined Hamilton last month, based in London, and reports to Miles Osorio, Active Underwriter of Lloyd's Syndicate 4000.
"We are delighted to welcome Vanessa to our Hamilton team in this newly-created key role," said Adrian Daws, CEO, Hamilton Managing Agency Limited. "She brings a wealth of experience and we're fortunate to have such notable industry talent guiding our growth plans in this all-important line of business.
The company said, "A solicitor and accomplished insurance leader, Vanessa has responsibility for Hamilton's M&A book of business. Her significant market knowledge, together with her proven underwriting skills and track record, will be pivotal in overseeing the immediate further buildout of our global business. With remarkable enthusiasm, she has hit the ground running in building her team, with additional underwriters to join in the coming weeks."
"Young brings 20 years' technical and industry experience to her new role. She joins Hamilton from Willis Towers Watson [WTW], where she was Executive Director for their Transactional Risks unit in London and led the establishment of a client-focused, technical, and risk-based approach to M&A broking projects. Prior to WTW, Young was a Senior Underwriter/Solicitor at Neon Underwriting, where she worked on numerous UK and international transactions with a focus on the renewable energy and real estate sectors.
"Previously, she qualified as a solicitor at Dentons LLP where she remained as a Senior Associate on the corporate team until she joined Bird & Bird as a Legal Director, working predominantly on international renewable M&A deals, as well as advising managing agencies within the Lloyd's market."

Read More About