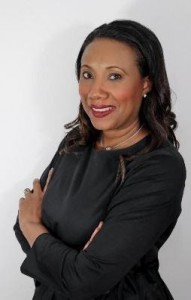 [Written by Lorene Phillips]
Diversity, Equity, and Inclusion [DEI] is a marathon not a sprint. Like my household, I am sure many of you experienced in April and May the frenzy of our university students and graduates alike as they began the mammoth tasks of applying for summer internship programs, scholarship awards and permanent jobs.
Summer programs, graduate schemes, internships, and scholarship awards are all terrific ways to intentionally identify, support and recruit diverse talent into any industry. For example: Look out for the balance of public versus private school students, male and female make-up, blacks, people of colour etc. It is always easier to build diverse talent from the start than to try and 'squeeze' them in later.
Not all job opportunities are advertised so unfortunately sometimes it really comes down to 'who you know'. If you are not a part of the larger 'social network', quite often the case for underrepresented young people, you could be left out. We need mentors and allies like you to start sharing such information outside your circles such as posting job opportunities on Linkedin and other social media platforms.
Hiring leaders, please be patient and go outside of your typical network to find the next generation of talented diverse talent. Scholarship award committees, start looking with fresh eyes on the current landscape of diverse talented applicants and find sustainable ways to start shifting the 'look and feel' by granting awards to a more reflective group of our population. We must start somewhere. The next generation of diverse talent are out there and yes; they may need more exposures and experience than some of their counterparts [no fault of theirs] but investing in them now to level the playing field will pay dividends for generations to come for organizations and individuals alike.
Becoming a polished graduate or professional with the right 'soft skills' takes intentional investment and can be developed. We see that all the time as we work with clients through The British School of Etiquette, Bermuda to improve both the personal and professional presence of individuals, some in their early teens. We must find ways to invest early in our underrepresented and underexposed diverse talent so they can be positioned to succeed without limits, without unfair barriers.
The earlier you open your talent pipeline to diverse talent, the better the chance of attracting and retaining them. Successful organization must be intentional to reflect true diversity from the earliest of hiring opportunities, such as the summer internships and graduate programs.
We must all act within our sphere of influence and authority to make experiences better for diverse talent, especially, black and brown people, wherever they are. Environmental, Social, and Corporate Governance [ESG] initiatives should be more than a mere declaration of a company's efforts to create societal impact. DEI as a part of the 'S' in ESG should be a well thought out set of strategic key performance indicators [KPIs] that remove unnecessary barriers to entry and replace them with measurable and actionable steps to drive DEI both prior to and at the very first rung of the career ladder. That is where internships and entry level positions can play a part in moving the DEI needle within organizations.
- Lorene Phillips is a well-established [re]insurance executive turn qualified executive leadership and career coach, business etiquette trainer, speaker, and writer. She works with diverse professionals to establish and achieve career goals, with an emphasis on leadership development, career transition, and diversity, equity, and inclusion. Lorene is also the founder of Clarendon Wallace and The British School of Etiquette, Bermuda.
Read More About