[Written by Vejay Steede]
As we emerge from our Covid-induced hibernation, we'll naturally start to see things that were not there when the most recent lockdown started. It will take a while for us to get back to those days when raft-ups didn't trigger Shaggy tune remixes, and international recording artists were able to entertain locals and tourists alike without the specter of controversy hanging over their heads; but that doesn't mean that we can't enjoy new experiences during this ongoing surrealist pantomime that Covid-19 existence has become.
One new experience I highly recommend is partaking of the uncommon delights that will be on the menu at Bermuda's newest gourmet eatery. Fire and Slice will be located in the building that once housed the landmark Green Lantern Restaurant, and the 'Grab and Go' style Pizzeria will offer some sumptuous items that are sure to have folks making their way to the famous Serpentine Road spot as often as they can.
'Fire & Slice' is located on Serpentine Road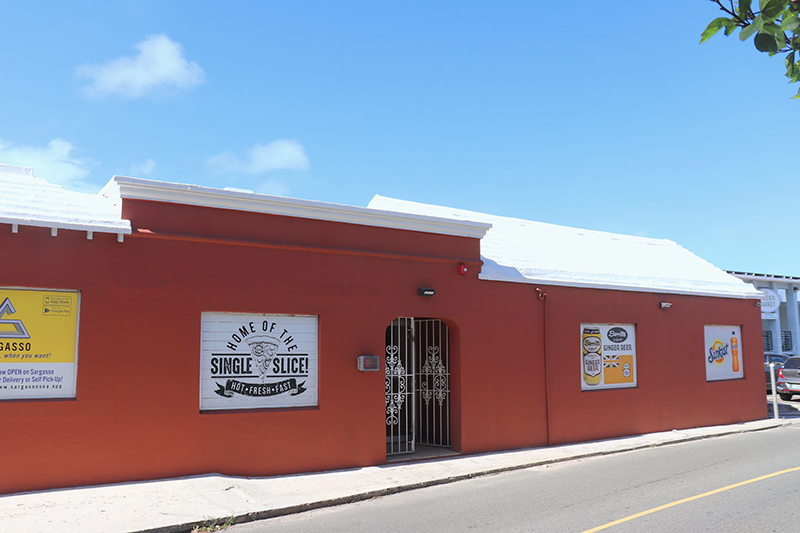 The eatery will feature decadently designed pizza by the slice, along with succulent sides, artisan sandwiches, and daily specials prepared by gourmet chefs. Their sides alone are very impressive, boasting creative takes on traditional favorites like mozzarella sticks, cheesy garlic bread, super rich and smoky macaroni and cheese, and the best sweet potato fries available in Bermuda; that's right, I'm calling it now!
How do I know? Well, the owners had the insight to invite a small group of foodies, media influencers, and food critics to a private tasting recently, and all of us were very definitely impressed with the food prepared for us.
The pizza was very well balanced, with a thin, crisp crust, delicately complementary sauce, and creamy, prominent cheese. We were able to sample most of the menu, and each curious creation delivered flavor by the bucket load.
Slideshow of some of the available cuisine
.
With specialty slices like the goat cheese and chorizo infused Fire and Slice Signature, the Killer Chicken Tikka Masala, and the Mad For Mac [which features a generous serving of that rich, smoky mac and cheese I mentioned above] available come Wednesday, June 23, you're sure to find something awesome that your palate has never tackled before at Fire and Slice!
If you're a cheese head who can't live without your mozzarella sticks, you must grab an order of these ones, with the garlic and herb mayo. I know you think you need your traditional marinara sauce for them fried cheese delights, but yo … this garlic and herb mayo … it just works!
Whatever Chef Amr is doing to them sweet potato fries in that legendary kitchen works too. The fries are light, crispy, and bursting with that sweet tuber terrific-ness that sweet potato fry connoisseurs crave. I'm telling you, these fries are superbad [not bad meaning bad, but bad meaning good!].
Chicken tenders and chicken wings are solid, and will complement meals for folks who need some bird with their pie, but they won't steal the show from the lavish pizzas, sandwiches and sides. The same can be said for the salads, which will be available premade and ready to pick up.
That's the kicker; the idea is for hungry folks to come in, get themselves something delicious, and go find a comfy spot to indulge in their luxurious, gourmet fast food. There's no seating in the eatery, but patrons will be able to choose from a large assortment of beverages, both soft and hard, to complete their 'grab and go' adventure.
What better time to explore a new gastronomic site than right now, when we're just beginning to stretch our legs and move again? Do check out Fire and Slice once it opens on Wednesday; it is a space that will inspire you to expand your culinary horizons and try something new in the form of something familiar and comforting. What can be healthier than that?
Some of the menu options at 'Fire & Slice'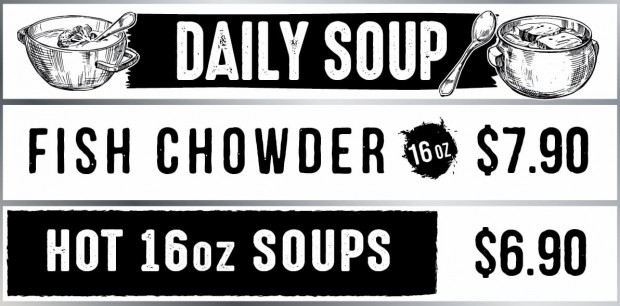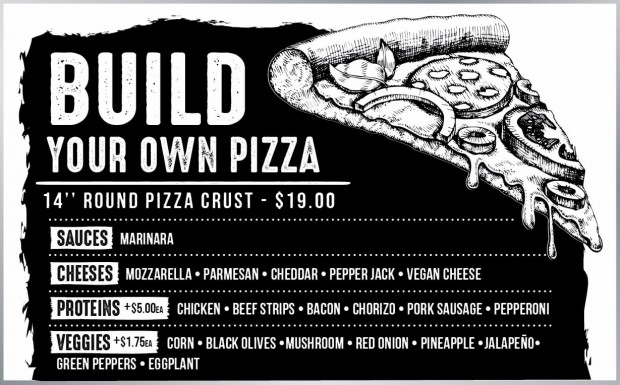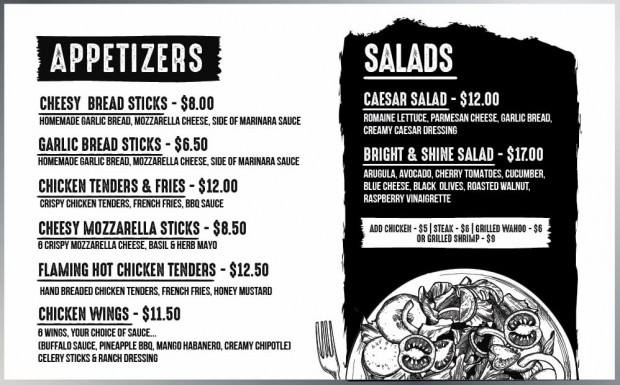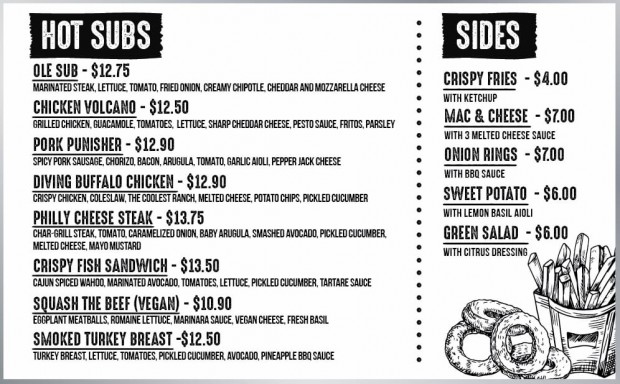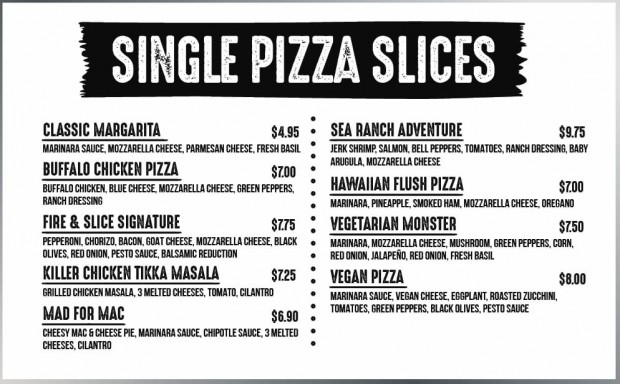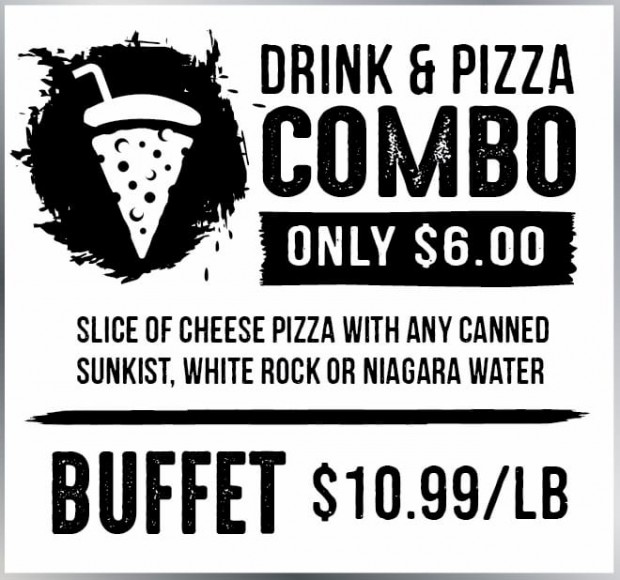 Read More About
Category: All, Business, Entertainment, News, Photos