Footy Promotions announced that Jada Samuels has been appointed as their Women's Futsal Coordinator.
A spokesperson said, "Jada is a recent graduate from Thomas College. In which she studied Business and was a member of their Women's Soccer Team. During her school breaks in Bermuda, Jada has been an assistant coach in our futsal programs."
Vinzie Zuill, President of Footy Promotions / Footy Force Futsal, said, "We are thrilled to appoint Jada to the new Women's Futsal Coordinator role. At Footy Promotions, we use futsal as a development tool to improve player's skills. This role is important to us as we look forward to encouraging more girls to play futsal.
"We are confident that Jada will be successful in this initiative as she is very passionate about the sport and coaching players. She was also one of the 15 coaches that Footy promotions had sponsored for the Futsal level 1 Diploma course in 2018 so it is a great to see her progress into the new role of leading the women's program."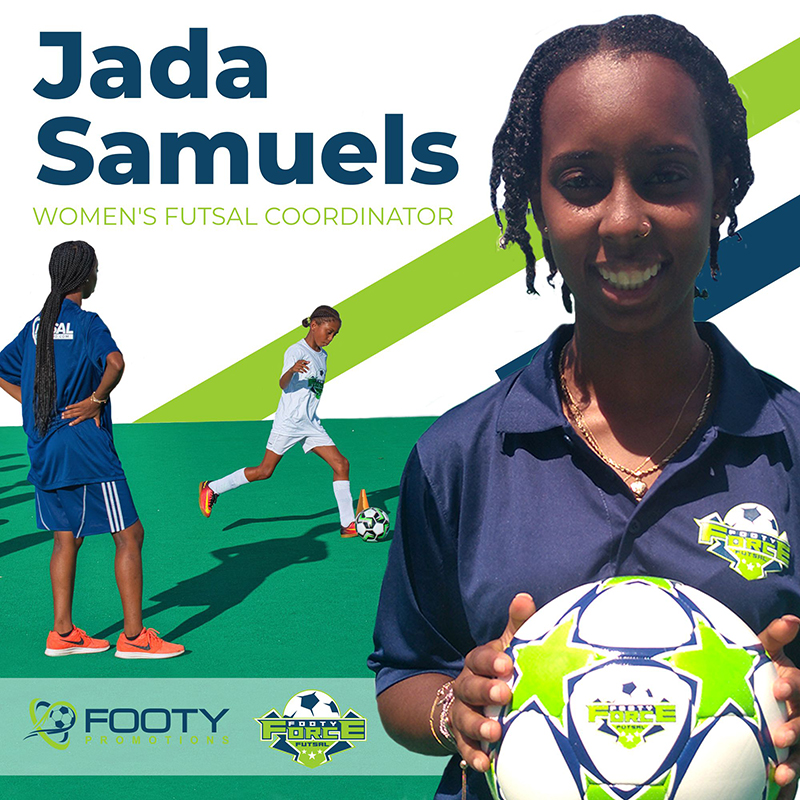 Jada Samuels said, "I am really excited to take on the new role as Footy Promotions Women's Futsal Coordinator. I was first introduced to the game of futsal in middle school. I naturally fell in love with the game because I already loved the game of football.
"A few years ago, I was given the opportunity to work as an assistant coach, for Footy Tots. Here, is where I learned a lot about the technical side of the game. I took every opportunity to learn from the senior futsal coaches and coordinators.
"In returning to Bermuda, I can say that I am eager to return to coaching. I hope to provide more and new materials for the players. Being able to start up a new program for girls will be a great step forward in helping these young ladies pursue their dreams to go further with football or futsal. I can say starting up this program will be life changing for me and I hope to inspire the next generation of girls to follow their dreams.
"I will be coaching at the Futsal Camp beginning on July 5th at the National Sports Center and will encourage girls between the age of 5-12 years old to attend. Also, girls are welcomed to play in our Youth Futsal League beginning June 27th, 2021. This year, I look forward to launching more initiatives for girls which starts with our girls' festival days in August."
"To register for our futsal programs or for more information, please visit here or email footypromotions@gmail.com.

Read More About