Bermuda's Tiara DeRosa – who represents Mississippi Valley State University – has been selected as a nominee for the prestigious 2021 NCAA Woman Of The Year award.
The school's announcement said "The 2021 Southwestern Athletic Conference Champion in the women's shot-put and discus events, Tiara DeRosa has been selected as a nominee for the 2021 NCAA Woman of the Year award.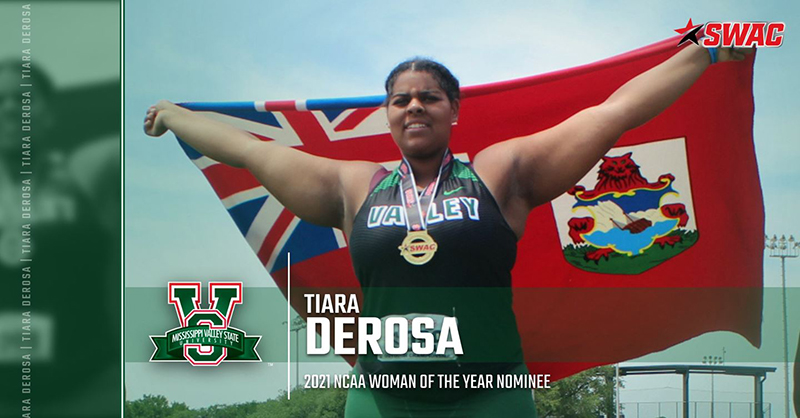 "For 31 years, this program has honored the academic achievements, athletics excellence, community service and leadership of outstanding female college athletes.
"Rooted in Title IX and directed by the NCAA Committee on Women's Athletics, the NCAA Woman of the Year program celebrates the accomplishments of female college athletes across all three NCAA divisions. Over 220,000 women are competing in college sports, and the NCAA received 535 nominations for this prestigious award.
"The Committee on Women's Athletics will select the 2021 NCAA Woman of the Year from the nine finalists. At an award ceremony Oct. 17 in Indianapolis, the Top 30 honorees will be celebrated, and the 2021 NCAA Woman of the Year will be named."

Read More About